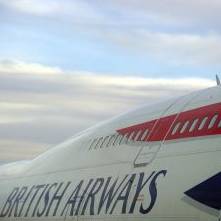 British Airways is extending its cut-price hand luggage-only fares to include some short-haul flights from Heathrow and London City airports.
BA began trialling the scheme at Gatwick airport in February, before extending the lower fares to all 32 short-haul routes from the airport in March (see the BA extends hand luggage-only fares at Gatwick MSE News story).
At the time BA said those who fly with just hand luggage would see one-way tickets fall by £9-£15, depending on the route (see our Cheap Flights guide for help cutting costs).
Now the airline has extended the scheme to certain short-haul routes from Heathrow and London City, which BA says will save passengers £10 each way on the ticket price.
Both airports will offer the cut-price tickets to passengers prepared to travel light to Amsterdam, Stockholm, Edinburgh or Glasgow. At Heathrow, passengers will also be able to get cheaper fares to Barcelona, Paris (Charles de Gaulle and Orly), Rome and Rotterdam.
Passengers will be able to book the new tickets from today for travel from 24 September. BA's hand luggage policy allows customers to take a standard-sized case (56cm x 45cm x 25cm) plus a handbag or a laptop bag.
Hand luggage-only flights are standard on budget airlines such as Ryanair and Easyjet, with customers paying extra fees for checked baggage (see the Budget Flight Fee-Fighting guide).
BA says if the scheme is successful, it will roll it out across all short-haul flights from Heathrow and London City.
The airline has also introduced a new "semi-flex" fare, which gives customers additional benefits. These include being able to change flights on the day (to and from the same airports) without incurring a fee or having to pay the difference in ticket price.
Passengers with a semi-flex ticket are also able to reserve a seat free two days before travel, rather than 24 hours before departure on a standard ticket.