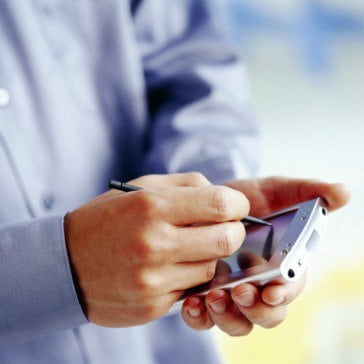 You'll soon be able to cancel mobile, landline, and broadband contracts without penalty if your provider hikes prices mid-contract and didn't forewarn you before getting the deal, after regulator Ofcom clarified its rules.
Ofcom has confirmed any increase – apart from VAT or other tax rises – on a monthly fixed-term contract is likely to be considered "materially detrimental" to consumers.
The regulator adds that if a provider hasn't made it "abundantly clear" at the point of sale that prices can rise mid-contract, then consumers and small businesses should be given at least 30 days' notice of any such rise, giving them the chance to exit their contract penalty-free (see our Broadband, Home Phone and Mobile guides for tips on getting the best deals).
In order to be abundantly clear, providers will have to detail when a price rise will take affect, and how much costs will increase by. If these specifics have been given at the point of sale, consumers can't then cancel their contract and leave fee-free.
The new guidance comes into effect three months from today on 23 January 2014. It'll apply to any new landline, broadband, and mobile contract, including bundled contracts in some cases, which begins after that date.
At present, customers are able to leave their contract penalty-free if the rise is considered to be "materially detrimental" – but until today, there's never been any clarification as to what this means.
What's the problem?
Broadband and mobile providers are well-known for upping prices mid-contract, but making it difficult for customers to leave penalty-free.
This month, Sky said customers with its line rental, which comes with Sky's Talk Weekends home phone package as standard, will see prices rise by 90p from £14.50 to £15.40 per month from 1 December (see the Sky phone customers face price increases MSE News story).
But Sky said only those outside their minimum contract period, which is generally anyone outside the first year of their contract, could leave without having to pay an early exit fee.
A number of mobile providers, including Orange and T-Mobile, which are both part of Everything Everywhere (EE), have also hit customers with mid-term price rises this year and not allowed them to leave their contract penalty-free (see the Orange and T-Mobile customers face yet more price hikes MSE News story).
Ofcom says consumers were treated inconsistently when providers hiked prices, with some allowed to leave their contract without penalty, while others were not.
Do providers have to follow the new guidance?
Ofcom's new guidance is clarifying its existing rules, which telecoms providers have to follow.
If providers don't follow the regulator's rules they can face a number of sanctions, including a fine of up to 10% of their annual turnover.
Claudio Pollack, Ofcom's consumer group director, says: "Ofcom is today making clear that consumers entering into fixed-term telecoms contracts must get a fairer deal. We think the sector rules were operating unfairly in the provider's favour, with consumers having little choice but to accept price increases or pay to exit their contract.
"We're making it clear that any increase to the monthly subscription price should trigger a consumer's right to leave their contract – without penalty."
Provider no longer good value? Dump it
MoneySavingExpert.com deputy head of editorial Guy Anker says: "It's ridiculous that mobile firms have got away with locking people into what are effectively marketed as fixed-rate deals that they can increase. At last, people will be able to ditch their provider if it imposes a price hike, without being stung by a penalty.
"It's crucial that people take advantage of these new rules and dump their mobile provider, if it's no longer good value, as soon as any price hike is announced."