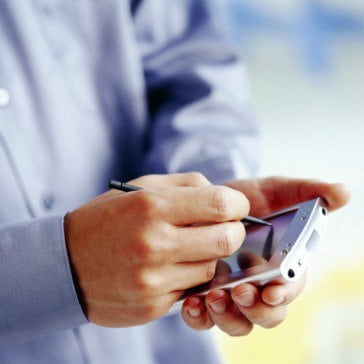 Update: 6 May 2015: The prices below are likely to have changed since the time of writing. Seee our Cheap Mobile Phones guide for help getting the best mobile deal for you.
Mobile provider Giffgaff, best known for its Sim card-only deals, is now selling handsets for the first time. But how do its prices compare to the big networks? MoneySavingExpert.com puts it to the test.
Giffgaff made its name selling Sim-only "goodybags", which are bundles of minutes, texts and data, for between £5/month and £20/month (see our Cheap Mobiles guide to bag yourself a bargain).
But from this week, the provider is selling a range of handsets to compete with the likes of EE, Vodafone and Three, as well as its sister firm O2.
It's offering 20 different handsets, from budget models including the Nokia 301 to high-end smartphones such as the Sony Xperia Z1. Giffgaff isn't selling iPhones, but it says it's looking to offer more phones in the future.
If you're new to Giffgaff, you'll have to pay for at least a one-month goodybag to get hold of a phone, adding at least £7.50 to the cost. Existing customers don't need to do this.
You'll be able to buy any of the handsets upfront, while on some phones you'll be able to repay the cost over time via peer-to-peer lending organisation RateSetter, paying between 9.7% and 25.8% APR (see our Peer-To-Peer Lending guide for how this works).
Is Giffgaff good or guff?
We compared all 20 of Giffgaff's handset deals against EE, O2, Three and Vodafone. It is cheapest on five handsets – though as not every provider sells every handset, they're not all fully comparable.
Giffgaff tends to be cheapest on the more expensive handsets. For example, the Blackberry Q10 costs £453 from Giffgaff, while O2 charges £579.99.
But Vodafone and O2 win when it comes to the lower-end phones. The Nokia 520 will set you back £70.83 with Vodafone, but Giffgaff charges £127 for it.
However, it's not just the handset price you need to think about. The big draw with buying handsets from Giffgaff, which uses O2's network, is that they all come unlocked.
This means you can put a Sim from any other network into your phone to get its plans, as well as perks including O2's Priority Moments deals or EE/Orange Wednesdays two-for-one cinema tickets.
Other networks will usually only unlock your phone if you've had it for over a year, and even then, you'll have to pay around £15-20 for it (see our Mobile Unlocking guide for how to do this). So make sure you compare pay-as-you-go deals as well as the handset cost.
Goodybags automatically renew themselves each month, but you can cancel at any time. So if you wanted to use another provider's Sim, you'd just need to pay for a one-month goodybag and then cancel it. But as Giffgaff's deals are competitive, you may prefer to stick with it.
See the table below for a full comparison of prices.
Comparison of upfront handset prices
Handset
EE
Giffgaff
O2
Three
Vodafone
Cheapest
Blackberry Q10
N/A
£453
£579.99
N/A
N/A
Giffgaff
HTC One
£549.99
£505
£579.99
£549.99
N/A
Giffgaff
LG G2
£399.99
£455
£579.99
£399.99
N/A
EE/Three
Nokia 301
N/A
£71
£59.99
N/A
N/A
O2
Nokia Lumia 520
N/A
£127
£99.99
£99.99
£70.83
Vodafone
Nokia Lumia 625
£149.99
£224
£149.99
N/A
£125
Vodafone
Nokia Lumia 925
N/A
£429
£529.99
£499.99
N/A
Giffgaff
Nokia Lumia 1020
£549.99
£525
N/A
£549.99
N/A
Giffgaff
Samsung Fame
N/A
£120
£89.99
£79.99
£75
Vodafone
Samsung Galaxy SIII Mini
N/A
£224
£149.99
£269.99
£125
Vodafone
Samsung Galaxy SIII
N/A
£318
£359.99
N/A
N/A
Giffgaff
Samsung Galaxy S4 Mini
£279.99
£323
£409.99
£349.99
N/A
EE
Samsung Galaxy S4
£419.99
£474
£579.99
£549.99
N/A
EE
Samsung Note 3
£549.99
£599
N/A
£649.99
N/A
EE
Samsung Young
N/A
£95
£69.99
N/A
N/A
O2
Sony Xperia E
N/A
£99
£79.99
N/A
N/A
O2
Sony Xperia M
N/A
£179
£149.99
£149.99
N/A
O2/Three
Sony Xperia SP
£179.99
£260
£219.99
£349.99
N/A
EE
Sony Xperia Z
£349.99
£461
£479.99
£449.99
N/A
EE
Sony Xperia Z1
£429.99
£530
£599.99
£549.99
N/A
EE
All data collected on 21 Nov 2013 between 11:00am-11:30am. N/A indicates the phone isn't available on pay-as-you-go from that provider.