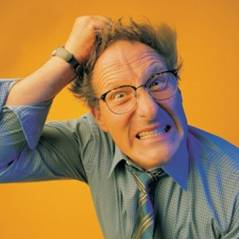 If you've received an unsatisfactory service from a company, don't let your complaint join the 40 million which went unaddressed last year.
The Ombudsman Services, which provides a free, independent resolution service for consumer complaints on communications, energy and property issues, estimates that millions of aggrieved customers suffered in silence in 2013 (see our How To Complain guide).
Its figures show that while 38 million complaints were made in 2013, which were dealt with either by the provider in question or by the Ombudsman Services, a further 40 million grievances were not complained about at all.
Time and effort were the main reasons holding consumers back.
When people did raise problems, energy and retail were the most complained-about sectors. Both markets were each responsible for 17% of all gripes against companies. They were closely followed by broadband and transport providers, with 14% and 5% respectively of all complaints.
The Ombudsman Services also found 27% of respondents used social media sites including Twitter and Facebook to vent anger directly at companies.
The findings emerged in the Ombudsman Services' Consumer Action Monitor – a representative survey of Britons' habits when it comes to taking action against poor service.
How to complain
If you've got a gripe with a firm, complain to the company in question first.
If it doesn't respond within a reasonable timeframe – about eight weeks – or you receive an unsatisfactory response, see if you can take your complaint to the relevant free ombudsman service.
The Ombudsman Services settles disputes on telecoms and energy suppliers, while the Financial Ombudsman Service deals with complaints on UK-based financial companies. The Consumer Council for Water resolves issues with water and sewerage companies.
For a full list of ombudsman organisations and more information on your consumer rights, see our How To Complain guide.