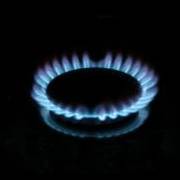 Energy Secretary Ed Davey wants the energy regulator to look into the profits the big six energy companies make on gas bills.
The Liberal Democrat has urged Ofgem to examine whether the profit margins of EDF, E.on, Npower, Scottish Power, SSE, and in particular, British Gas, should be investigated (join our free Cheap Energy Club to check if you can cut costs).
In a letter to Ofgem, Davey questioned whether the companies use a "monopoly" of the market to boost profits, and suggested it could consider breaking up big companies.
He claimed gas made up two-thirds of energy bills, and that if profit margins for gas came down to a similar level to those in the electricity market, it could save every household £40 per year.
British Gas singled out
Davey specifically questioned the dominance of British Gas, which has the greatest share of the domestic gas market.
He said there was evidence the company had tended "to charge one of the highest prices over the past three years, and has been on average the most profitable".
Davey told Ofgem chief executive Andrew Wright: "Clearly you will wish to consider whether this is prima facie evidence of an issue in the market and so whether it merits a market investigation reference with the whole gamut of potential remedies that could follow, including a break-up of any companies found to have monopoly power to the detriment of the consumer.
"Alternatively, you may of course conclude that no action is needed or potentially some intermediate measure which can be taken by the sector regulator."
Act now to lower bills
But households shouldn't wait to see if the Energy Secretary's intervention has an impact on bills. Act now to cut costs. Use our Cheap Energy Club to check if you can save by switching to another tariff.
Also consider locking into a cheap fix for up to four years to protect yourself against future price hikes. Just remember to opt for one with no exit fees, as then you've price certainty and can leave if costs fall.
What do Ofgem and British Gas say?
Ofgem says it will look at all evidence while compiling its own assessment of the market with the new Competition and Markets Authority, which will replace the Office of Fair Trading in April.
British Gas says it complies with competition rules and is in talks with regulators. "Further discussions have been arranged over the coming weeks in which we will fully participate," a spokeswoman said.
Additional reporting by Michael Smith.