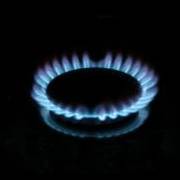 First Utility has cut its fees for customers who pay for their gas and electricity by cash or cheque. But everybody who can should switch to paying by direct debit for their energy, to avoid up to £90 a year in extra charges.
The firm's cut fees for its 21,000 customers who pay by cash or cheque from £8/month to £2/month, saving them £72 a year (see our Energy Direct Debits guide for help in lowering costs).
But they'll still pay £24 per year more than those who pay for their energy by direct debit.
MoneySavingExpert.com has always urged households to pay for energy bills by monthly direct debit as they won't be charged extra. You can save about 6% a year compared to paying by cash or cheque, as companies are sure you won't default.
Energy providers are free to set their own charges for not paying by direct debit and these can cost up to £90/year. See the table below for how much the big six energy providers charge.
Charges for not paying by direct debit
Provider
Extra cost per year
British Gas

£73

EDF

£74

E.on

£70

First Utility

£24

Npower

£90

Scottish Power

£84

SSE

£80

Based on a dual fuel customer.
MoneySavingExpert.com energy analyst Archna Luthra says: "Everyone who can should opt to pay for their energy by direct debit – it's a no-brainer.
"But First Utility's move is good news for those that are disenfranchised from the banking system, though it's still worth doing a full comparison to find your cheapest tariff. The saving you make from being on the cheapest tariff may outweigh the saving First Utility is offering.
"And while it's a welcome move, it doesn't help those on prepayment meters, who disgracefully often pay the most for their energy."
Cap on costs
Conservative MP Robert Halfon has branded energy companies' payment charges "excessive" and "extortionate", and wants the Government to consider banning fees above £2 per month.
The Harlow MP told the House of Commons this month: "I believe these charges effectively act as a stealth tax on the poor.
"Understandably, anyone on a low income might be concerned about the direct debit which might come out at the moment when they do not have the ability to pay for it.
"There are 1.9 million households in the UK who do not have a current account, so that's no facility for them to have an overdraft. Half-a-million of these households do not even have access to a basic bank account that can accept a direct payment."
While most providers penalise customers for not paying by direct debit, some smaller companies, including Ecotricity and Green Energy UK, don't add a surcharge.
Act now to cut bills
Don't count on energy providers to lower charges – you can act now to cut costs. Use our Cheap Energy Club to check if you can save by switching to another tariff. If you can pay by direct debit, it's likely you'll save more.
Also consider locking into a cheap fix for up to four years to protect yourself against future price hikes. Just remember to opt for one with no exit fees, as then you've price certainty and can leave if costs fall.