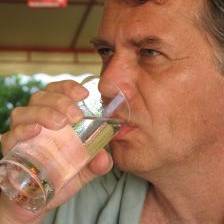 Water bills in England and Wales will go up by 2% on average from 1 April, water companies have announced.
Water UK, which represents water and sewerage companies, says the increase will see bills go up by an average of £8 per year, taking them to £393 a year (see our Water Bills guide for tips on cutting costs).
How much you pay depends on whether or not you have a water meter, and on which company supplies you. Some firms are actually putting prices down. Here are some examples:
Combined water and sewerage customers: Thames Water users face the largest increase with an average hike of 3.4% (£12), while Northumbrian customers will see bills go up just 0.6% (£2). South West Water bills will fall by 3% (£17), following a Government pledge to cut costs for its customers.
Water-only customers: Homes supplied by Bristol Water will see the largest price rise at 5% (£10). Sembcorp Bournemouth customers will see bills fall by 2.5% (£4).
Sewerage-only customers: Thames Water users will be hit by the biggest average increase, with bills rising by 9% (£13). Wessex customers will see bills go up by 1.3% (£3).
Six water companies – Affinity, Anglian, Southern, United Utilities, Wessex and Yorkshire – have decided not to raise prices as much as they are allowed to. Water regulator Ofwat says it "welcomes" the decision; last year it told firms to consider limiting prices rises.
It also told Thames Water it couldn't impose an 8% one-off increase on its bills (see the Thames Water told it can't hike bills MSE News story).
See Water UK for a full breakdown of company-by-company prices from 1 April 2014.
Scottish bills also rising
Households in Scotland will face an average rise of 1.6% from 1 April, taking bills to £339/year. It's only the second time bills have risen since 2009.
In Scotland water and sewerage prices are based on your council tax band. If you're in a Band A property, for example, you'll pay £4.26 more from April, while if you're in a Band D property, you'll pay an additional £6.39 over the year.
How to cut water costs
1. Think about switching to a water meter. Our general rule of thumb is if there are more or the same number of bedrooms in your house than people, you should consider getting a water meter.
You can calculate whether you can save by switching using the Consumer Council for Water's calculator. Meters are installed free of charge in England and Wales.
2. Use less water. Fixing dripping taps, installing water-saving devices, taking showers rather than baths and collecting rainwater for use in the garden are all great ways to be more water-efficient and save money.
3. Check your sewerage bill. If you have a soakaway, which drains rainwater into the ground rather than into the public sewerage system, you can apply to your local sewerage company to have surface water drainage charges removed, saving you around £20-£40 each year.
If you have a septic tank or cesspit, also make sure you're not being charged, as you shouldn't be paying for sewerage.
See our Cut Water Bills guide for more tips.