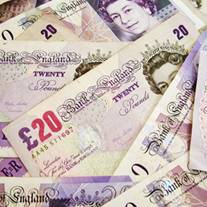 Current account customers are at risk of being hit with unexpected charges or losing their perks if they don't clarify with their bank whether minimum cash deposits have to be paid on a per calendar or per statement month basis.
The majority of the best buy current accounts on the market require customers to pay in at least a set monetary amount each month in order to reap rewards such as in-credit interest and cashback. Tesco Bank even requires this minimum monthly pay-in to avoid being charged a fee.
MoneySavingExpert.com forum user Chris Davies, a 39-year-old speech and language therapist from Sheffield, is one consumer who's fallen foul of this technicality. He thought he was meeting the requirements of his Tesco Bank account by paying in £750 per calendar month in order to avoid the £5 monthly charge.
Nowhere in Tesco Bank's account details or its terms and conditions does it specify what a 'month' is, so Chris took this to mean a calendar month.
He manually transferred more than the required £750 into his account on 8 August and again on 24 September. But Tesco operates on a statement period basis, which for Chris happened to be from 18 August to 17 September, meaning he missed one full statement period and was charged £5.
Tesco Bank did refund the £5 charge for the month after Chris complained, but only as a 'goodwill gesture'.
However, since MoneySavingExpert.com raised this issue with the bank, it now says it will update its terms and conditions "in the coming weeks" to ensure it's clear that it counts a month as the statement period, which starts from the date of the account opening and runs for "around 30 days".
Tesco Bank also says it will also "ensure" all monthly fees are refunded in the meantime, which it will proactively go about doing – it says customers don't need to do anything.
Are you at risk?
After hearing of Chris's story, MoneySavingExpert investigated this issue and discovered many banks don't state what counts as a month, meaning some customers whose salary payment is around the same date as the statement period end date, or who make manual transfers on irregular dates during the month, may be at risk of losing out.
If the day an employee's regular salary is paid falls on a weekend, it is common practice for employers to pay this in beforehand. But this is not always the case with bank holidays.
The upcoming Christmas bank holidays, for example, could see customers fall foul of banks using monthly statement periods – if your salary is usually paid in on the 24th or 25th, a two-day delay until the 26th could push you into a new statement period.
What do other banks class as a month?
The table below shows what different bank accounts count as a month for paying-in purposes and whether or not they specify this in their terms and conditions.
As the table below shows, Tesco Bank, TSB, Nationwide and Clydesdale don't currently define what a month is in their terms and conditions, although Tesco Bank is the only provider to charge customers for getting it wrong.
When we asked Nationwide, TSB and Clydesdale if they'd change their terms and conditions to make this clear as Tesco Bank is doing, they all said they had no plans to do so. Clydesdale did, however, add that it wouldn't penalise customers making regular payments who missed a whole calendar month as a result of weekends or bank holidays.
Monthly pay-ins by bank
Current account
Min. monthly pay-in required
Penalty for missing the monthly min pay-in
What counts as a month
Is this info specified in product details or t&cs?
Club Lloyds
£1,500
Charged £5 monthly fee (i)
Calendar
Yes
Clydesdale Current Account Direct
£1,000
Loss of interest paid daily (ii)
Calendar
No
Co-op Current Account Plus
£800
Don't get £100 switching bonus (i)
Statement month (v)
Yes
First Direct 1st Account
£1,000
Charged £10 monthly fee
Calendar
Yes
Halifax Reward
£750
Loss of £5 monthly reward (i)
Calendar
Yes
Nationwide FlexDirect
£1,000
Loss of interest paid daily (iii)
Calendar
No
Tesco Bank Current Account
£750
Charged £5 monthly fee (iv)
Statement month (vi)
No
TSB Classic Plus
£500
Loss of interest paid daily (iii)
Calendar
No
Santander 123
£500
Loss of cashback & interest for month (i)
Statement month (vii)
Yes
(i) Other conditions must be fulfilled to avoid penalty – see bank account for further details. (ii) Interest is calculated daily and paid on the last business day of each month. (iii) Interest is calculated daily and paid on the first business day of the month, for the previous month. Interest is paid daily on each eligible day. (iv) Interest is calculated on the balance in the account and is not reliant on the pay-in requirement being met. (v) Initial monthly pay-in must be made within 31 days of account opening. Further pay-ins are not required for switching bonus. (vi) Statement month is a period of around 30 days starting from the date account opened. Final date of statement period could differ/calendar month. (vii) Statement month is monthly anniversary of date account opened. Final date of statement month will be the same/calendar month.
I think I've been unfairly charged. What can I do?
Helen Saxon, senior money writer at MoneySavingExpert.com says: "Check your bank statements. If you've been charged, or you think you've unfairly missed out on being paid interest or cashback, contact your bank to complain.
"If you don't get the resolution you're after, or you don't get a response within eight weeks, take your complaint to the Financial Ombudsman Service."
What does Tesco Bank say?
A Tesco spokesman says: "Tesco Bank current account customers pay a £5 monthly fee, however, the fee is waived if they deposit £750 each month. This means that if customers pay £750 into their account at any point between their monthly statements, they will not pay the £5 fee.
"In practice, the overwhelming majority of our customers are depositing a sufficient amount and are not therefore paying the fee. We work hard to keep our terms and conditions as simple and straightforward for customers as possible.
"However, we recognise that the current account terms and conditions do not make it clear that customers have to deposit £750 in the period between their statements, as opposed to during the calendar month. We will therefore update our terms and conditions in the coming weeks and will ensure all monthly fees are refunded in the meantime."