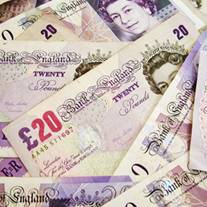 The limit for transferring money by Faster Payments with your bank is £100,000, yet many banks set the limit much lower – sometimes as low as £10,000.
The Faster Payments system was first introduced to banking in 2008 to enable phone, internet and standing order payments to move quickly and securely 24 hours a day (see our Best Bank Accounts guide for the top deals).
The limit for transferring money by Faster Payments was raised to £100,000 in 2010, yet many banks still set the limit they allow customers to send through Faster Payments at a much lower figure – at some banks this is as low as £10,000.
Once you hit your bank's Faster Payments limit, you'll be asked if you want to transfer your cash via what is known as a CHAPS (Clearing House Automated Payment System) payment. You will be charged for this transfer, with the fee varying between banks, but typically being between £20 and £30.
According to the annual report released by CHAPS in September, 77% of transactions it processed in 2013 were for less than £100,000.
Ray Boulger, senior technical manager at mortgage broker John Charcol, says this number is far too high.
He says: "I was surprised that as much as 77% of the number of CHAPS payments are for no more than £100,000, but that of course highlights the extent to which people are being ripped off by the banks which don't offer the £100,000 maximum facility on Faster Payments and the solicitors and others who automatically use CHAPS when they could use Faster Payments."
Lots of customers transfer large sums of money when buying or selling a house and many are having to pay a CHAPS fee to transfer deposits and stamp duty payments to their solicitors when in fact the amount falls within the Faster Payment limit.
Out of all of the banks that we looked at, only three – Co-operative, Citibank and Santander – let current account customers transfer up to the maximum £100,000. All six of the other institutions we looked at will charge you for a CHAPS payment once you hit a much lower Faster Payments limit.
Who does this affect?
Below is a table of what the major banks allow under Faster Payments, and the charges they impose for CHAPS transactions.
Faster Payments limits
| Bank | Limit in branch | Limit over the phone | Limit online | Chaps cost |
| --- | --- | --- | --- | --- |
| Barclays | £25,000 | £15,000 | £10,000 | £25 |
| Citibank | £100,000 | £100,000 | £100,000 | £20 |
| Clydesdale | £5,000 | £5,000 | £15,000 | £24 |
| Co-operative | £100,000 | £100,000 | £100,000 | £25 |
| HSBC | £10,000 | £10,000 | £10,000 | £20 (£30 if transfer to non-HSBC account) |
| Lloyds Banking Group | £2,500 | £10,000 | £25,000 | £30 |
| Nationwide | £10,000 | £10,000 | £10,000 | £20 |
| NatWest | £10,000 | £20,000 | £20,000 | £21 (£23 if transfer to non-Natwest account) |
| Santander | £100,000 | £100,000 | £100,000 | £25 |
Helen Saxon, senior money analyst at MoneySavingExpert.com, says: "It's outrageous that people have to pay – sometimes up to £30 a time – for a service that the bank could offer for free, as it does for smaller payments.
"Someone buying a house could pay for as many as five or six different CHAPS transfers as they may need to make several different payments over several months, whereas if the limit was raised to the £100,000 level, it's likely they'd only need to pay for one or two, which could up to £100."
Why are banks setting the limits so low?
Banks often cite security as a reason for limiting Faster Payments amounts, but Boulger says this is not a viable explanation.
"If the banks use security as an excuse for limiting their maximum that would of course be a very weak excuse because there is no reason why they couldn't impose whatever level of security checks they require for a CHAPS payment of the same amount," he says.
However, a spokeswoman for NatWest, says: "Limits are decided upon considering a range of factors, including fraud and anti-money laundering and customer need, with a view to balancing customer demand and risk. 89% of payments made through branches alone are below £20,000, hence why we set this level."
A spokesman for Lloyds Banking Group agrees: "Our current limits cover the vast majority of customer Faster Payments requests. We continually review our products and services and make changes when and where appropriate."
In contrast Santander, which sets its limit at the maximum £100,000, says: "The limit on Faster Payments is £100,000 at scheme level, so to offer customers a fair service we put our limits to the maximum to support this."
What are Faster Payments?
All UK banks and building societies now send and receive Faster Payments. They are electronic payments that can be made online, over the phone or in a branch. There is no charge, and although most Faster Payments arrive at the recipient's bank account on the same day, this isn't guaranteed.
What are CHAPS payments?
In contrast to Faster Payments, you'll have to pay for a CHAPS payment. The cost will vary depending on who you bank with. CHAPS payments will have to be used if you need to send more money that your bank's Faster Payments limit. If the bank is told of the transfer by a certain time (usually 1pm or 2pm) then the payment will be made on the same day.