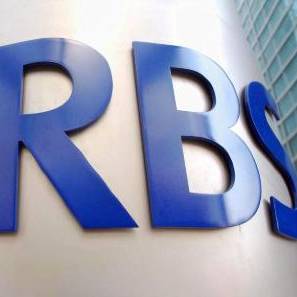 Royal Bank of Scotland (RBS) is to pay fines totalling £56 million following an IT meltdown in 2012 which locked millions of customers out of their accounts.
The group, which includes RBS, NatWest and Ulster Bank, has already paid more than £70 million in redress to UK customers as a result of the crash, which it has blamed on "unacceptable weaknesses" in its systems (see MoneySavingExpert.com's Best Bank Accounts guide for the top deals).
But it has today been fined £42 million by the Financial Conduct Authority and the Bank of England's Prudential Regulation Authority (PRA) has also issued a separate penalty of £14 million in relation to the bank's inadequate systems.
It is the first fine imposed by the PRA since it was formed in April 2013.
The failures have already resulted in RBS's Ulster Bank receiving a record fine of almost £2.75 million from the Central Bank of Ireland (see the Ulster Bank fined £2.75m over 'unacceptable' IT failure MSE News story).
One of the 'most serious' issues our users have faced
MoneySavingExpert.com exclusively revealed at the time of the incident how affected customers could claim a refund, while former RBS group chief executive, Stephen Hester, wrote an open letter to our users, apologising and explaining how he would try to put things right.
Guy Anker, MoneySavingExpert.com's managing editor, says: "The massive fine reflects the severity of the hardship inflicted upon many RBS group customers in 2012 – some Ulster Bank customers went nearly a month with no access to their accounts.
"This issue ranks among the most serious our users have faced over the years given many couldn't do the basic things we take for granted, such as pay their rent or go out for a meal as their accounts were effectively frozen, so they had no available cash.
"The fine is also a pertinent reminder that if you're unhappy with your bank, don't moan, switch. The process takes just seven working days and banking has got interesting with a host of top deals including £150 to switch or in credit interest rates that smash the top savings accounts."
What happened?
Over the course of several weeks starting on 18 June 2012 some 6.5 million customers were affected by an IT failure at the bank. Customers could not use online banking facilities or obtain accurate account balances from ATMs.
They were also unable to make mortgage payments on time and customers were left without cash in foreign countries. Among other problems, the banks applied incorrect credit and debit interest to customers' accounts and produced inaccurate bank statements.
Disruption to the majority of RBS and NatWest systems lasted until 26 June and in the case of Ulster Bank systems until 10 July.
The issues stemmed from a botched upgrade to the software that processed updates to customers' accounts overnight.
Tracey McDermott, the FCA's director of enforcement and financial crime, says there were "failures at many levels" to identify and manage the risks stemming from such an incident.
She adds: "Modern banking depends on effective, reliable and resilient IT systems. The banks' failures meant millions of customers were unable to carry out the banking transactions which keep businesses and people's everyday lives moving."
'I apologise to all customers'
RBS chairman Sir Philip Hampton says: "Our IT failure in the summer of 2012 revealed unacceptable weaknesses in our systems and caused significant stress for many of our customers.
"As I did back then, I again want to apologise to all customers in the UK and Ireland that we let down two and a half years ago."
Hampton says the bank has since spent hundreds of millions of pounds on increasing the resilience of its IT systems.
RBS says 16 staff forfeited pay and bonuses worth around £6 million as a result of the incident, including the previously disclosed decision by Hester and Ulster Bank boss Jim Brown to waive any bonus that might have been awarded to them in 2012.
Additional reporting by the Press Association.