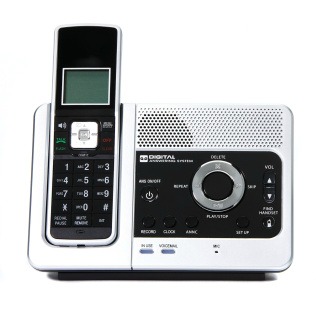 Tesco broadband and home phone customers will be transferred to TalkTalk over the coming months, while the pay-per-view Blinkbox movie service is now owned by the provider.
This follows the news today that the retail giant has agreed to sell the assets to the telecoms group for an undisclosed sum. Tesco also used today's trading statement to announce the closure of 43 stores.
TalkTalk has confirmed that about 95,000 Tesco customers –75,000 broadband and 20,000 home phone – will be moved to its network over the coming months, while the 400,000 active Blinkbox customer accounts are now owned by TalkTalk (see our Cheap Broadband and Watch Movies and TV online guides for the best deals).
The sale was finalised this morning so the exact details of the changeover are still being worked out. We'll update this news story once we have more information.
However, the providers have confirmed the following details:
The broadband and home phone move will take place this spring, though no start or finish dates have been given.
Broadband customers from Tesco's cable and wireless network will be transferred on to the TalkTalk network. TalkTalk says that "once migrated, all customers will benefit from TalkTalk's value for money proposition, including HomeSafe, and access to fibre, TV and mobile".
Blinkbox customers will continue to be able to download movies to watch later.
Customers who bought a Samsung smartphone from Tesco between 27 October and 22 December 2014 on a pay monthly contract or pay-as-you-go basis costing more than £50 can still claim over £20 worth of Blinkbox music and movie vouchers until 30 January 2015. See this Tesco Mobile page for more information.
Tesco and TalkTalk both say that they will be communicating with customers over the coming weeks and months about what the move will mean for them and add that "the expectation is that all customers will be better off as a result".
When asked whether customers would see any disruption to services during the transition, TalkTalk said it would be "working closely with Tesco to ensure the smoothest possible transition" and added that "customers should not experience any impact on their service".
The move follows the announcement in November last year that around 97,000 Virgin Media ADSL customers – those who can't get the provider's cable network because of where they live – would be transferred to TalkTalk from mid-February this year. (See MSE News story Virgin Media begins notifying non-cable customers of transfer to TalkTalk.)
With today's announcement meaning TalkTalk is taking on nearly 200,000 additional broadband and home phone customers, as well as 400,000 Blinkbox customers, MoneySavingExpert.com asked TalkTalk how it will cope with the extra customers and whether or not it will be expanding staff numbers.
TalkTalk wasn't able to give us any specific details in response, but says customers will be served by existing call centres in the UK and overseas and will be able to use the My TalkTalk app.
What do the providers say?
Dido Harding, chief executive of TalkTalk, says: "Since launch TalkTalk TV has demonstrated its popularity with value-seeking customers to become the UK's fastest growing TV service.
"We are excited about the opportunity that Blinkbox's platform and technology expertise bring, and which will significantly accelerate the development of our TV platform.
"The purchase of Tesco's broadband base is another example of TalkTalk leveraging its national network to grow faster."
A Tesco spokesperson says: "We are working towards a transfer of the customer base which will enable a smooth transition to a new provider. Customers should not experience any impact on their service and we will work to ensure they are kept fully informed."