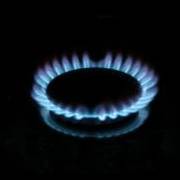 The Big Deal has partnered with The Sun newspaper to launch a collective switch to encourage households to move to a cheaper tariff. But is it worth switching to?
The Big Deal is a small collective consumer switch company that has recently gained a lot of publicity for criticising comparison sites for hiding tariffs and commission (MSE never hides tariffs – we publish our commission and give switchers half back in cashback – so we weren't included in this1).

For the second time it has joined forces with The Sun newspaper to promote its collective switch. This time, the energy firm providing its supply is First Utility and it is a one-year fixed rate deal available to a maximum of 10,000 switchers. It won't be listed by comparison sites as it is a collective switch deal, so it will only be available via The Big Deal.
How does this deal stack up financially?
Someone with typical energy usage would pay an average of £1,158/year on a big six standard dual fuel tariff. The cost for the same usage via The Big Deal's tariff would be £892.50/year, provided you opt for paperless billing – so it will save a lot of people money. It does, however, have exit penalty fees of £30 per fuel.
On pure rate, this is the cheapest energy tariff on the market, though it's not the cheapest energy deal on the market for many people.
That's because some comparison sites, including our own Cheap Energy Club, give some of their fee for the switch back to the user as cashback. Our own is £30 dual fuel cashback (see a full list of cashback comparisons).

There are a few tariffs under £922/year for typical usage, which means after the cashback they are cheaper than The Big Deal overall, but it is relatively close.

But, if you're not a typical user – you either use lots of energy or very little energy – in some postcodes, according to its own comparison, other tariffs on the market will also beat The Big Deal's, even before taking into account cashback.
As a point of reference, MoneySavingExpert.com's collective switch, which ended last week, was £901/year for a one-year fix via Sainsbury's Energy on typical usage and had £30 dual fuel cashback and up to £7.50 of Nectar points.
Weigh up customer service reviews
The Big Deal's winning tariff is with First Utility. But on its customer service levels, we tend to get binary feedback.
While a decent 43% of those who voted in our last energy customer service poll rated First Utility as great, a substantial number rated it poor (33%) and we've seen an increasing number of complaints about this energy provider. (See the First Utility faces customer backlash as complaints double MSE News story.)
It is also worth noting that unlike our collective switch – we had special customer services arrangements and asked users to let us know of any issues in case we could step in to resolve them – The Big Deal says once your switch is complete and you're a customer of First Utility, if you have any issues, you should follow them up with First Utility. So a focus on First Utility's service is more important.
Transparency on commission levels
Towards the end of last year, The Big Deal launched a campaign with The Sun, attacking comparison sites for taking commission. At the time it launched its first collective switch it refused to take any commission – an unusual move as collective switching is expensive to run.
However this time round, The Big Deal and The Sun are taking £25 dual fuel commission (or £12.50 per fuel) from First Utility.
This is less than a typical comparison site but roughly the same as MoneySavingExpert.com gets after giving cashback. Of course both we and, we suspect, The Big Deal, incur other costs in running switches and have suppliers to pay.
1. Actually it did initially accuse us of doing so – rather robustly during a radio programme – but later, having done its research, issued a full retraction and apology.