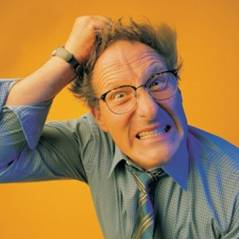 First Utility is the latest energy company to face a backlash from disgruntled customers over unresolved complaints and long call waiting times. But it's admitted it's at fault and says it's investing £20 million to improve its customer services.
Complaints have been posted on the MoneySavingExpert.com forum and on Twitter by First Utility customers who say they've waited up to 45 minutes for calls to be answered and that complaints are not being dealt with efficiently.
Some complain of billing problems, while others report difficulty claiming credit back after switching to a new provider. (Join our Cheap Energy Club to get the cheapest gas and electricity and see the Reclaim energy bill credit guide.)
According to First Utility's own performance data, complaints have more than doubled from the 5,217 received in July, August and September 2013 to the 11,035 recorded in the same period this year.
However First Utility says the rise in complaints is due to customer numbers increasing from 300,000 at the end of 2013 to around 650,000 customers in 2014.
But the firm came eighth out of 10 energy providers in our bi-annual energy customer service poll, with 40% rating it as 'great' and 36% rating it as 'poor'. It slipped from seventh position in April's poll.
The energy provider says it is aware of the issues and is investing £20 million to improve its customer services.
Energy regulator Ofgem says: "Energy companies need to get customer service right. Customers have a right to reliable bills sent in a timely manner and to have their complaints dealt with speedily and professionally.
"We are already formally investigating Npower and Scottish Power on customer service issues and this should send a strong signal to all suppliers that we are ready to take action to drive up standards."
Unhappy customers
Here are some of the complaints about First Utility seen by MoneySavingExpert.com:
New Boy posts in our forum: "I switched last November. I have had nothing but problems with First Utility in making it do anything. I have complained by email and telephone at least eight or nine times. Many of the emails have gone to a named representative appointed to sort out my problems."
@AdeleLParsons tweeted: "Terrible customer service, have been requesting gas and electricity bill for over six months and still being ignored."
@atickett: "Left @First_Utility over a month ago and still no final bill and they are sitting on the £200+ I'm in credit by."
@NicMunro3 : "50 minute call ending with being told I can't pay my bill. Someone was 'definitely' going to call within two hours."
@donnaq39: "I am disgusted in your customer service... I have contacted you via telephone and emails but no response to my complaint."
@TanyaMaidment: "Can't believe that after five months my query with @First_Utility is still ongoing. On hold for 37 minutes and counting. Always on hold for that long."
@MaliaNick: "Moved into new home, given up four times now after waiting 45mins on hold. First Utility please help."
'Bear with us'
A First Utility spokesperson says: "We acknowledge that our response times at the moment are longer than we'd like. Customer service is a primary focus for First Utility and we value our customers' overall experience above all else.
"We are investing £20m and adding hundreds of new staff over the next few months to deliver significant improvements in our customer service and we ask our customers to bear with us until these are recruited and trained with the assurance that things will improve soon."
Drop in customer satisfaction levels
First Utility is the latest in a long line of energy providers to be hit with reports of customer service and billing problems.
Just last week Ofgem ordered big six provider Scottish Power to fix its issues or stop selling after the regulator's investigation found customers were experiencing "unacceptably long call waiting times" and that there had been a drastic drop in overall customer satisfaction levels (see the Ofgem orders Scottish Power to shape up or stop selling MSE News story).
Also last week, MoneySavingExpert.com revealed that a bug in the IT systems at Ovo Energy was responsible for 13,000 customer bills being wrong (see the IT bug at Ovo Energy means 13,000 customer bills were wrong MSE News story).
And earlier this year Npower was told by Ofgem to fix its billing problems and improve its complaints procedure or face a curb on sales after it sent ex-customers huge bills months, and in some cases over a year, after they'd left the supplier (see the Npower faces Ofgem investigation over late bill blunders MSE News story).