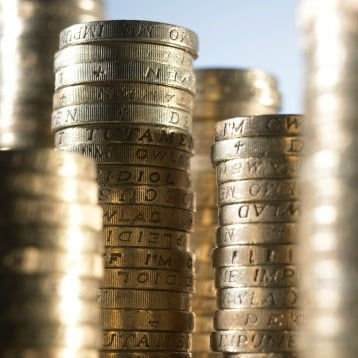 Virgin Money is rolling out its new current account, which offers 1% AER interest on balances of up to £100,000. But is it worth switching to?
The bank is this month beginning to roll out its new Essential current account – its first since its takeover of Northern Rock in 2012 – to branches in the South West, London and the North, with the intention of it being available to the whole of the UK by the end of April.
It has been available in Scotland and Northern Ireland since last July, and in the Midlands and the South East (excluding London) since January (see our Best Bank Accounts guide for the current best buys).
Virgin Money has regularly topped our tables with its savings and ISA offerings (see our Top Savings Accounts and Top Cash ISAs guides for more information), so we look at how its current account stacks up.
Here are the key features:
Fee. No fee.
Switching bonus. No switching bonus.
Interest. It pays 1% AER on balances up to £100,000. No interest is earned on balances above £100,000. However, be aware that the Financial Services Compensation Scheme (FSCS) onlys cover up to £85,000 if a financial institution goes bust, so it's not a good idea to hold more than that with any one provider.
Funding requirement. There's no minimum monthly pay in or minimum balance required.
Direct debits and standing orders. You don't need to transfer any existing direct debits or standings orders. You also don't need to set up any new direct debits or standing orders to get the account.
Overdraft. There is no overdraft facility offered. However, if your account balance is allowed to drop below £0 – and there's no guarantee Virgin Money will allow this – the information will be reported to credit reference agencies, and while you won't be charged, you'll be expected to bring the account into credit immediately.
Other rewards. The account does offer exclusive discounts on other Virgin products, such as a 10% off certain Virgin Trains journeys and access to its five Virgin Money lounges (with free refreshments and wi-fi), which are located in major UK cities.
How to get it. The account has to be opened in a Virgin Money branch and the account's full services are only available in branches. You can, however, manage limited services online, in Post Office branches, and by post.
So is the account any good?
These days, there are many current account deals to choose from. But the two key incentives tend to be either a switching bonus, or in-credit interest. You need to work out which deal is best for you, depending on how much you can afford to deposit and whether or not you plan to use it as a main account for bills.
Our table shows how Virgin Money's new account fares compared to our best buys for those in credit. If you're not in credit, or know you're likely to dip into your overdraft, check both the arranged and unarranged overdraft fees on any account before applying.
Best bank accounts compared
Current account
Switching bonus
In-credit interest (AER)
Min monthly income
Min standing orders/direct debits
Max interest earned/year (i)
Bank of Scotland
None
3% on £3k-£5k (ii)
£1,000
None
£118
Clydesdale Bank
£150
2% on up to £3,000
£1,000
None
£48
First Direct
£125
None
£1,000
None
£0
Halifax
£100
£5/month
£750
At least two
£60
Lloyds
None
4% on £4k-£5k (iii)
£1,500
At least two
£157
M&S
£100 M&S gift card
None
None
None
£0
Nationwide
None
5% on up to £2,500 for 12 months
£1,000
None
£98 (1st year only)
Santander 123 (iv)
None
3% on £3k-£20k (v). Plus up to 3% cashback on certain bills
£500
At least two
£450 (after fee)
Tesco Bank
None
3% on up to £3,000
£750
None
£71
The Co-operative
£100
None
£800
None
£0
TSB (vi)
None
5% up to £2,000
£500
None
£78
Virgin Money
None
1% up to £100,000
None
None
£800
(i) Approx gross interest you'd earn in a year, after basic rate tax if you were to hold the max balance. (ii) 1.5% under £1,000, 2% on £1k-£3k. (iii) 1% under £2,000, 2% on £2k-£4k. (iv) Santander's 123 account has a £2/month fee. (v) 1% on £1k-£2k, 2% on £2k-£3k. (vi) The account won't pay interest unless you register for online banking and pay in the minimum monthly income.
MoneySavingExpert.com money analyst Helen Saxon summarises how the account compares to others on the market: "This new current account from Virgin Money adds to the number of interest-paying accounts on offer.
"However, while 1% on balances up to £100,000 could bring you as much as £800 in interest each year, the reality is that if you have that amount to save, it's better to stash it in other accounts where rates are higher.
"The current account market is stagnant, and is always crying out for competition, but it's unlikely that this account will steal too many customers from the banks, which already pay 3% or 5% interest on current account balances."
What about customer service?
We don't have any feedback on Virgin Money as it hasn't appeared in our bi-annual Banking Service Index to date as we only cover banks which offer a current account.