While we may not be as romantic as your true love and can't promise turtle doves, the MoneySavingExpert singers have put our voices together to bring you a whole carol's worth of saving ideas to get ladies dancing and lords a-leaping. Many of you will have already followed our unnecessary presents plan to avoid overspending - if not, see Martin's Ban Unnecessary Xmas Gifts blog. But for those who need inspiration, here's our version of the classic Christmas carol...
1) On the first day of Christmas, MoneySavingExpert sent to me... Presents that cost me no money.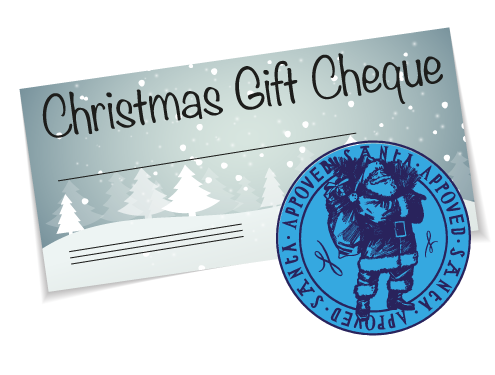 Don't spend loads on things no one wants. Instead promise to do something they'll value, that you'll spend time and effort on instead of money. We've created printable Christmas cheques - specially designed for you to print off and write your own promise on to give to family and friends, such as breakfast in bed, babysitting or help in the garden. For further ideas, see our free Xmas gift cheques discussion.
2) On the second day of Christmas... Two early sales.

Use the 'Boxing Day' sales to get presents at a bargain price before Christmas. Strange as it may seem, Miss Selfridge starts its sales online today (Wed), and Kurt Geiger starts tomorrow - both offering up to 50% off. Order now, and you should get gifts delivered in time for Xmas. Asos is also expected to start its sale on Wed 21 Dec, yet it says if you order by Fri 23 Dec you should still get the gifts in time for Christmas Day.

Plus, if you've not yet finished dressing the tree, you can now get big discounts on Xmas decorations. Our cheap Xmas decs round-up includes up to 50% off at House of Fraser & up to 30% off John Lewis. But we predict this could get even better any day now, eg, John Lewis up to 80% off. See our Christmas Deals Predictor for more.
3) On the third day of Christmas... Fresh reindeer poo.
Don't buy gifts - make 'em instead. Our Old-Style Thriftmas forum board shows how to make a pile of reindeer poo or snowman soup, which are tastier than they sound. Plus see how to rustle up some Old-Style decorations, cards & even Christmas crackers.
4) On the fourth day of Christmas... A turkey deal.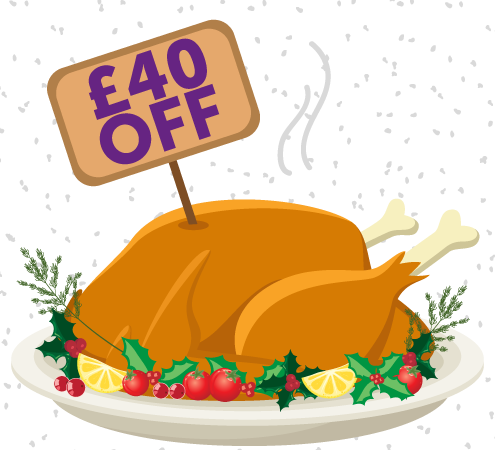 Feeding a family at Christmas can cost you a fortune, especially with the relatives round. If you're buying turkey, lots of supermarkets and butchers have great deals. We always say, DON'T feel the need to 'upshift' just because it's the festive season.

However we know many do want to push the boat out, so we've managed to blag a posh turkey and meat deal - if you're going to do it anyway, at least it cuts the cost. It's a bundle from Market Porter that feeds 10-12 for £55 (norm £95), incl a 5-6kg free-range, outdoor-bred turkey, sausage meat, chipolatas, bacon & goose fat. There's also a larger turkey deal for £67.50. You can set the date for free delivery from 21-23 December.

5) On the fifth day of Christmas... (All together now) last ooooorder dates.

Act fast to take advantage of free delivery in time for Christmas when ordering online. Our Last Order Dates blog lists the deadlines for free delivery or click-and-collect for 10 of the biggest retailers. Eg, Sun: M&S, Tesco | Mon: Boots | Tue: Amazon. It also lists the latest possible date for delivery if you're willing to pay.

6) On the sixth day of Christmas, MoneySavingExpert sent to me... Tricks for free-delivering.

This is a fantastic way to cut the cost of delivery. Normally it's only free if you spend over a certain amount. So check what the minimum spend is & sometimes spending just a tiny bit more can push you above the limit. Eg, we found Sony Bluetooth headphones for £49.95 at John Lewis with delivery £3.50. But add £1 chocolate coins & delivery's free, saving £2.50. With Amazon orders there's a super-saver delivery tool to help.

7) On the seventh day of Christmas... 7 Boots a-saving.

From Friday, buy the Boots No7 City Lights Collection and you get £140 worth of No7 products for £39. It's normally £80 and contains all the favourites including day & night cream, mascara, lip balm.

8) On the eighth day of Christmas... Travel cards a-spending.

Yes, we know they're not a gift, but most cards add a 3% exchange fee when you go abroad, which means spending £100 worth of euros costs you £103, plus they may add other charges too. But specialist cards don't add that fee, so you get the same near-perfect rate the banks get on the day the payment's processed. If you're going away, pocket one, only for use abroad, then repay IN FULL each month to minimise interest.

Our top 2 picks are the Creation Everyday card (apply*), which has the best rates overall (12.9% rep APR on spending and cash withdrawal), and Halifax Clarity (eligibility calc / apply*) which is a smidgeon more on cash withdrawals but has better long-term feedback (18.9% rep APR on spending and cash withdrawals). For a full list, go to Top Overseas Cards. Cards can take 1-2 weeks to arrive though, so it'll be touch & go for Christmas itself.

No time to get a card or want cash before you go? Use our TravelMoneyMax comparison tool to find the best rates in seconds.

9) On the ninth day of Christmas... Gifts for donating.

Instead of spending all your time wandering around looking for that unique present they'll never use, why not donate to charity on someone's behalf? You fund a specific project, and they get a card telling them what you've paid for, eg, 100 polio vaccines for £13 or Xmas dinner for a homeless person for £10. See Top charity gifts.

10) On the tenth day of Christmas... Your rights for returning.

No one likes to give a gift that ends up faulty, yet if something does go wrong, normally it's the person who bought the gift who has consumer protection. However, if you hand over the gift receipt, or write that it's a gift and who it's for on both receipts (ie, your receipt and the store's), then this transfers rights. See Gift rights.

11) On the eleventh day of Christmas... Warming pipes a-piping.

If it gets cold over Xmas, and you're staying with the rellies for a couple of days, DON'T turn your heating off, turn it down. Having no heating risks burst pipes and you may even invalidate your insurance. Full help incl the recommended min temp in Leaving your home unoccupied.

12) On the twelfth day of Christmas, MoneySavingExpert sent to me... Train tips a-travelling.

Heading home to your true love? You can still get cheap advance train tickets, eg, Ldn to Edinburgh single, £49 on Christmas Eve. Even if you don't know your plans yet, never just assume you'll need to buy tickets at the station - some rail firms still let you book cheap advance tickets (if still avail) up to 15mins before the journey. More tips in Cheap Train Tickets.

- Want cheaper? By coach is norm the cheapest way to travel this Christmas. Eg, Ldn to Manc £13.50 rtn (50p booking fee) between Xmas Eve and NYE. You can even double-up Clubcard pts - see all Megabus Deals for more.

PS: We know the 12 days of Christmas in the carol actually refers to the days between Xmas day and 5 Jan, but we hope you enjoyed our version.

This article first appeared in the weekly email on 14 December 2016.