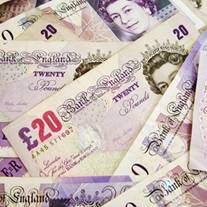 Current-account holders switched their bank more than 900,000 times last year according to the most recent figures – here's how you can bag up to £200 for free when switching.
In 2017 a total of 931,956 switches were completed using the official seven-day switching service – which closes your old account and moves your payments across for you if you opt to switch when you open a new account.
The Current Account Switch Service's (CASS's) figures show there were 110,774 switches in November alone, the highest monthly figure since March 2016, but despite this the latest annual figures show an 8% drop compared with 2016.
If you're thinking of switching bank accounts, see below for how it works and a list of rewards that are currently available.
For the best current-account deals – including up to £200 if you switch and stay – see our Best Bank Accounts guide.
How does switching bank work?
CASS was launched in 2013 to simplify the process of switching between banks.
It's completely free – you simply contact the new bank or building society you want to switch to and ask it to move your old account using the CASS (often this is part of the application process).
You can choose a switch date to suit you as long as you allow at least seven working days.
All payments going in and out, except for recurring payments set up with a debit card such as a gym membership, will be moved to your new account. Any wrongly applied charges, eg, for a missed direct debit, will also be refunded.
What rewards can I get from switching?
There are currently six banks offering cash or vouchers to switch (though one needs you to be referred by a friend):
Our Best Bank Accounts guidehas full details and more info on other accounts offering interest on savings and extras such as insurance.
Which banks were the most popular to switch to?
CASS also released the switching figures for the second quarter of 2017, which showed that Nationwide was the winner with a net gain of 38,626 (46,503 new switchers and 7,877 losses). TSB also had a high net gain of 20,120 (30,317 new switchers and 10,197 losses).
NatWest took the wooden spoon, seeing a net loss of 13,826 (11,030 new switchers and 24,856 losses), and Co-op Bank wasn't far behind, with a net loss of 12,710 (5,048 new switchers and 17,758 losses).