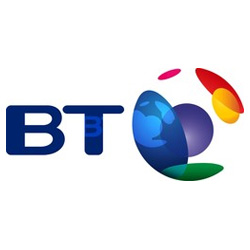 Telecoms giant BT is set to charge customers who have ditched its broadband, but want to keep their BT email address, a whopping £90 a year from next month - here's how you can beat the charges.
MoneySavingExpert has been contacted by many angry BT Premium Mail customers venting their frustration at the looming 22 August price rise - with costs soaring by 50% from £5/mth.
In just 2.5 years, BT has increased the price from £1.60/mth to £7.50/mth, representing an increase of over 350%.
BT's 'Premium Mail' service charges customers who don't want its broadband any more, but want to retain their email address.
Though there are free email services available, many have opted to pay to avoid the hassle of switching, prompting MoneySavers to feel like they are being 'blackmailed' by the upcoming hike - but there are ways to beat it.
Check out the top broadband, phone and TV offers with our Broadband Unbundled tool.
1. Trick to keep your BT email address for free
Customers with BT broadband get their email included at no additional cost, with the ability to create up to 10 email addresses for use by family or friends.
Therefore, if you know someone with BT broadband - and they have not used up all of their allocation - you can ask BT to transfer your email address to their broadband account, if you both agree. BT also allow email addresses to be transferred to other Premium Mail accounts, so even though the monthly charge would still apply, up to 11 email addresses would be covered by the fee.
There are risks to the above - as you're reliant on the main account holder keeping BT Broadband - so it's not likely to be a permanent solution.
2. Switch to a free email account
Though it's a hassle, the permanent solution to escape BT's hikes and a £90/yr fee, is to cancel its Premium Mail and set up a new email address. To avoid being caught in the same situation again, it's best to use a standalone free webmail account, such as Gmail or Outlook, rather than one linked to your broadband provider or another product.
BT has confirmed that once your account has been cancelled, your email will also close so you'll need to forward any important emails from your account to your new address before this date.
This also means any auto-forwarding services won't work after your email is discontinued, so you'll need to notify others of your change of email if you want to continue receiving emails from them. If you use your BT email address as a username to log in to websites, or subscribe to a site's mailing list with the address, you need to change your email address on these sites.
Start with the companies that may send you bills or important information via email such as your bank, energy company and mobile provider before working through a list of other organisations, or scrolling back through your inbox and ticking off the companies or contacts you want to keep in touch with - you can sign-up again here for MoneySavingExpert's Money Tips with your new email address.
3. Sign-up to BT broadband
The last option to avoid the standalone charge is to recontract with BT, as broadband customers are not charged for its email service.
BT is offering an 'exclusive deal' for Premium Mail customers who sign up for an 18mth contract for its standard speed broadband service - but it's not cheap. Before calls and other charges, this deal costs £298 for the first year, whereas The Post Office currently offer the same speed broadband for £204 over 12mths. Even if you kept BT Premium Mail, the Post Office combo would work out cheaper - see our Broadband Unbundled tool to compare the top alternative deals available at your postcode.
You could also try contacting BT to negotiate a better price, though this can be pot luck. See our BT Haggling guide for tips.
If you do decide to switch back to BT, and are already in a contract with another provider for your broadband, BT does say it will help pay any charges you may incur. We have asked BT how much it would cover, and will update this story when we hear back.
'It seems like blackmail'
These are a few of the comments we have received from MoneySavingExpert users, expressing their anger at the latest price hike:
Mike Waldron, from York, told us: "I have decided this is the last straw and won't be bullied - it is a right pain to change e-mails, but at least I may dodge the endless junk e-mails I get with BT!"
Sue, from Thornton Heath, Surrey said: "It seems like blackmail, as BT know that it will be time consuming to give all our contacts a new email address."
And Nan emailed to say: "I feel they have me over a barrel here and could keep increasing the charge as often as they want. They have offered me a 'deal' whereby if I return to them I can keep my address for free but their customer service was so awful I'll never go back."
These are separate to the many frustrated customers who are to be hit with BT's second price rise this year - its fifth major hike in less than four years.
What does BT say?
We asked BT on Wednesday for a comment but it has yet to respond.