BT to raise prices AGAIN - how to beat the hikes
Millions of BT customers are facing yet another round of price hikes from September, MoneySavingExpert can reveal, with line rental, broadband, TV, BT Sport and calls costs set to rise for some.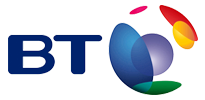 The telecoms giant has listed some of the price rises - which will apply from 16 September - on its website, and has started to contact affected customers by email and letter, though is still yet to confirm a full list of changes.
It has said all affected customers will be given at least 30 days' notice, and will be able to escape their contract penalty-free. You may also be able to beat the hikes by haggling a better deal.
The announcement signals BT's second rise this year and its fifth major price hike in less than four years, with costs last increasing in January this year.
Compare broadband, phone line and TV prices to create your own package with our free Broadband Unbundled tool.
For all the latest deals, guides and loopholes simply sign up today - it's spam free!
How are prices changing?
We have asked BT for a full list of price changes, but it won't provide this, instead insisting customers will receive a letter or email with 'specific changes that affect them'. But here's what we know about what's changing from 16 September.
The following increases HAVE been confirmed in the 'Consumer Price Guide' published on BT's website:
Standard line rental – will increase by £1/mth UNLESS you only have a landline with BT - and no broadband with any other provider - in which case there's no change.
Standard broadband prices – will increase by £2.50/mth. Out-of-contract prices will rise on its Copper Broadband, Faster Broadband, Superfast Fibre Essential and Superfast Fibre 1, 2, 3 and 4 packages.
Landline call costs – calls to UK landlines (including 0870 and 0845 numbers) will increase from 13p/min to 15p/min. The call set-up fee is rising from 22p/call to 23p/call.
Mobile call costs – calls to UK mobiles will increase from 17p/min to 18p/min. If you have anytime calls they'll increase from 8.5p/min to 9p/min.
1571 – will increase from £3/mth to £3.50/mth.
International calls – will increase from 50p/min to 55p/min for countries in Band A, 80p/min to 85p/min for Band B and £1.40/min to £1.45/min for Band C.
Early Termination charges – if you miss the penalty-free window and you're still in contract, costs to escape will also increase by up to £8.25 for each month you have remaining, depending on your package. Early termination charges for line rental, broadband and call packages are all affected in addition to BT Sport on the BT Sport app.
A second set of price increases still HAVEN'T been officially confirmed, so we don't yet know for sure if they apply to all BT customers. But they have been published on a page on the BT website which can be accessed by logging in as a customer, and appear to apply across the board.
BT TV prices – a range of packages are increasing by different amounts. Its Starter and Essential packages aren't changing, but its various Entertainment packages are increasing by up to £2/mth, Max and Max HD are up £2/mth and Sky Sports and Sky Cinema are both rising by £2.50/mth.
BT Sport – will increase by up to £4.50/mth, depending on your package. The standard price for BT Sport on BT TV if you're out of contract is going up by £2.50/mth - BT Sport on Sky is increasing by £2/mth, as is app-only BT Sport.
Line rental saver – will increase from £208.80/yr to £219.84/yr.
Paper bill charge – will increase from £2.50/mth to £3/mth.
If you've one calling feature, your price will rise from £5/mth to £5.50/mth.
If you've two to four calling features, your price will rise from £9.25/mth to £9.75/mth.
If you've five or more calling features, your price will rise from £12.25/mth to £12.75/mth.
If you're one of BT's 10 million customers you can find out more about your potential price rises by logging into your BT account. For an out-of-contract customer with its broadband, line rental, Entertainment Max and Sky Cinema, monthly prices will rise by £7/mth, £84/yr.
Separate to these hikes, BT is also increasing the cost of its Premium Mail service from £5/mth to £7.50/mth on 22 August. Not published in the price guide, but on another page of its website, those who don't have BT broadband but pay to keep the email address will see the hike unless they cancel before 21 August.
How to beat the hikes 1 – escape your contract penalty-free
Bear in mind that providers across the board regularly hike prices, so there's little point in leaving simply because you're annoyed. But if you can find a cheaper deal elsewhere (compare phone, broadband and TV with our Broadband Unbundled tool or see our Cheap Broadband guide for help), the good news is those affected by the hikes WILL be able to escape their BT contract penalty-free.
BT has told us it's writing to all customers who'll be affected by the price rises and will contact them all by August at the latest. It's confirmed that if you're affected you will be able to leave your contract penalty-free if you let it know within 30 days of receiving its notification.
BT has also confirmed it will issue partial refunds if you paid upfront for a year, i.e. you bought the line rental saver package, and now want to leave your contract.
If you have both broadband and mobile services with BT, you will currently receive a £5/mth discount. Though you won't be able to escape your BT Mobile contract penalty-free, your monthly discount WILL still continue if you decide to cancel your broadband package.
How to beat the hikes 2 – haggle, haggle, haggle
Alternatively, if you're willing to stick with BT, this is a golden opportunity to haggle a much better deal – especially as you'll have the right to leave penalty-free if they don't give you one. See our Haggle with BT guide for detailed tips, but for starters here are a few...
Benchmark the best deal elsewhere so you ask for a realistic discount.
Get through to the retentions (sometimes called disconnections) department. They have the most power to slash costs, as their job is to keep you.
Use charm and be friendly. Aggression or anger will just put their back up.
Don't panic if they call your bluff and say they'll disconnect you.
If they won't slash the price, see if they can include any extras, such as free calls or a boosted TV package that includes BT Sport at no extra charge.
What does BT say?
A BT spokesperson told us: "We're committed to providing our customers the best experience, service and value, and these changes help us to continue to invest in the services we provide to our customers.
"We continue to freeze prices for low-income customers, and for any customers who want to upgrade to our new BT Plus plans, which provide superfast and ultrafast fibre with an 18-month price freeze and unique Keep Connected Promise."
'A SECOND hike this year is outrageous'
Guy Anker, deputy editor of MoneySavingExpert said: "Price hikes from the major telecoms firms are sadly a regular occurrence and add to the already tight squeeze on household budgets. It's BT this time – outrageously its second hike this year – but Sky, TalkTalk and Virgin customers aren't immune either.
"If you're hit it's an opportune moment to assess if you could save £100s a year by switching. It won't be right for everyone, say, if you're already on a cheap deal.
"However, millions overpay so a quick check could be the best paid five minutes of your year when you consider the top deals can be got for less than half the £600 a year some pay for phone and broadband."
For all the latest deals, guides and loopholes simply sign up today – it's spam-free!
Join the MSE Forum discussion