Last sub-£900 energy deal is pulled as Outfox the Market hikes prices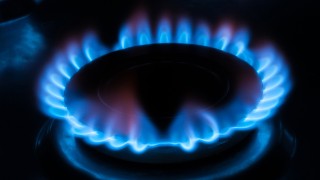 Energy supplier Outfox the Market has announced it is increasing the price of its variable tariff by 7.4% – meaning a typical household can no longer get an energy deal for less than £900/year.
The price rise hits Outfox the Market's variable Zapp tariff – the cheapest energy deal for a typical dual-fuel household since the start of September.

It means Outfox the Market is no longer the cheapest – pipped by just £2/yr by app-based supplier Pure Planet – as its prices rise from a typical £859/yr to £923/yr.
At the start of the year, there were 18 tariffs below £900, with one from Outfox the lowest at £807.
This latest increase comes during a year of price hikes, with all the big six increasing prices this year – and some twice. We've also seen the price of the cheapest fixed deal rise by £106/yr in just over a month, following the withdrawal of another 12-month fixed tariff.
Although the new Outfox the Market rates are still competitive, you can leave penalty-free as there are no exit fees on variable tariffs.

Our Big Switch 11 is now on, to see if you can save by switching do a full market comparison on our free Cheap Energy Club.
For all the latest deals, guides and loopholes simply sign up today - it's spam free!
I'm with Outfox the Market, how am I affected?
Around 50,000 existing Outfox the Market customers on this tariff will see prices rise by a typical £64/yr from Thursday 1 November, while new customers signing up from today will pay the new, higher rates.

The increase will also affect the supplier's Whamm tariff, which is essentially the same deal but for higher electricity users (8,000 kWh/yr plus).
Outfox the Market doesn't have exit fees on these tariffs though, so you can leave penalty-free at any time regardless of this price increase.
The hike means that a typical household on the supplier's Zapp tariff will see dual-fuel bills rise by 7.4% to an average £923/yr, up from £859/yr, on typical use. It's only £2/yr more than the market's cheapest – though see our Cheap Energy Club to check how it stacks up for you.

If you're on Outfox's fixed tariff Whack, then the price rise won't affect you until your deal comes to an end.
This is the second time this year the supplier has increased prices, after a 6.4% price hike in back in June, adding a typical £52/yr. This latest rise means Outfox the Market's prices have shot up by more than £110/yr for a typical household.
"Energy bills are only heading one way: up"
Guy Anker, Deputy Editor of MoneySavingExpert.com, said: "These latest hikes just reinforce the message we've been hammering home for the past few weeks that energy bills are only heading one way, and that's up.
"If you pay your provider's standard tariff it's almost certainly expensive and it's best to switch. But don't delay as the cheapest deals seem to be going up and up."
Why are prices rising?
Outfox the Market head of operations Brad Goodfellow told us: "We are one of the last suppliers to increase prices in the face of significant wholesale increases and we have done our best to limit the effect it has for our customers.
"A 7.4% rise is a lot lower than many of our competitors and we will continue to be one of the cheapest suppliers in the UK."
For all the latest deals, guides and loopholes simply sign up today – it's spam-free!
Join the MSE Forum discussion