New housing complaints service to help tenants and homeowners escalate their disputes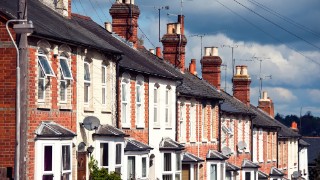 A new single complaints service for renters and homeowners in England is to be launched, in a step forward for MoneySavingExpert.com's campaign for reform – but there's still more to be done.
Currently there are several different complaints bodies that deal with housing issues, meaning homeowners and tenants must navigate what the Government describes as a "complicated and bureaucratic system" to make a complaint.
But it has today announced plans to launch a housing complaints resolution service for homeowners and tenants, which will direct their complaints to the right body. It says this will make it easier for people to resolve issues with their landlords or builders, and claim compensation if it's owed.
Under the new scheme, private landlords will also be legally required to register with a complaints system, an improvement MoneySavingExpert has been calling for.
The changes will primarily apply to England, although the Government says it will work with Wales, Northern Ireland and Scotland on the proposals.
See our 50+ Tips for Renters and 50+ House Buying Tips for more info on housing.
What does the Government plan to do?
The Government consulted on its plans to improve the complaints system in the housing market between February and April 2018, and received over 1,200 responses – including from MoneySavingExpert.
When the Government launched its consultation on improving the complaints service for consumers in the housing market last year, MoneySavingExpert surveyed hundreds of users to provide a detailed response.
We called for a single housing ombudsman with legal powers – and while the Government hasn't agreed to all of our suggestions, today's announcement is a step forward for consumers.
The Government plans to:
Create a housing complaints resolution service. This will be a single point of access for all the current housing redress schemes. This means that homeowners and tenants will be able to escalate their complaint to the same place initially, and their complaint will then be directed to the right redress scheme.


Private landlords will be legally required to join a complaints scheme. At the moment, private landlords can choose whether or not to be members of a redress scheme. Now the Government wants them – as well as freeholders of leasehold properties, developers of new build homes and private providers of student accommodation – to be legally required to join or face a fine of up to £5,000.


A redress reform working group will be set up to improve practice. The group will work with the housing industry and consumers to review standards and improve complaints handling.
We've asked the Ministry of Housing, Communities & Local Government when these schemes and rules are likely to be put into place, and will update this story when we hear back.
Complaints systems for social housing residents are being considered separately, with updates due to be published in the spring.
The Government has also said it is committed to setting up a new homes ombudsman to protect home buyers. Legislation will be introduced "at the earliest possible opportunity" to make sure all new home developers must be members of the new ombudsman – and developers will need to join by 2021 if they want to be part of the Government's Help to Buy scheme.

What's still to be done?
While the Government has agreed to many of the changes called for by MoneySavingExpert – notably setting up a single access point for complaints schemes and requiring private landlords to be members – we still want it to do more.
We've also asked the Government to:
Create a single housing ombudsman. We want a single body which is able to deal with any and all complaints about housing (rather than just a single access point), as well as a portal to refer housing-related complaints to other services such as the Financial Ombudsman.


Give that single housing ombudsman legal powers. We would want this housing ombudsman to have "statutory powers", meaning its decisions can be enforced in court – and 84% of those who responded to the Government's consultation agreed that an ombudsman should have these powers.

'We hope today's announcement is just the beginning'
Kirsty Good, head of campaigns at MoneySavingExpert, said: "Today's announcement is a real step forward for private tenants and leaseholders, who will finally have somewhere to turn when they can't resolve a problem directly with their landlord or freeholder. But while the portal system should make the process of complaining easier for the consumer, the question still remains of how toothless the dispute resolution schemes are that it will filter complaints to.
"MoneySavingExpert is campaigning for wholesale reform of ombudsman schemes – many alternative dispute resolution and ombudsman schemes are not set up by law, and don't have the power to enforce their decisions in court by statute. We hope that today's announcement is just the beginning and the Government will now rise to the challenge of implementing comprehensive reform of dispute resolution across consumer sectors, to create a truly gold standard ombudsman system."
What does the Government say?
Communities Secretary James Brokenshire said: "Creating a housing market that works for everyone isn't just about building homes – it's about ensuring people can get the help they need when something goes wrong.
"But all too often the process can be confusing and overly bureaucratic, leaving many homeowners and tenants feeling like there is nowhere to go in the event of problems with their home.
"The proposals I have announced today will help ensure all residents are able to access help when they need it, so disputes can be resolved faster and people can get compensation where it's owed."
For all the latest deals, guides and loopholes simply sign up today – it's spam-free!
Join the MSE Forum discussion