Regulators 'need to do more' to prove they protect consumers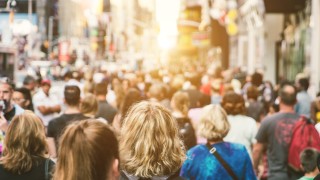 The spending watchdog has said that the regulators for the financial services, energy, water and communications sectors are unable to prove they are offering enough protection for consumers.
The National Audit Office (NAO) said that Ofwat, Ofgem, Ofcom and the Financial Conduct Authority – which regulate the water, energy, communications and financial services industries respectively – understand the "significant difficulties" facing consumers, but can't prove they're responding effectively.
Regulators have a statutory responsibility to protect the interests of consumers, including promoting competition, encouraging fair prices, setting maximum prices where needed, ensuring adequate services are delivered and preventing unfair practices.
The most common problem for consumers across all the sectors was dealing with debt associated with paying for bills and credit. Gas, electricity and water prices have all seen real-term increases over the past decade.
The report also noted that customers who don't switch service provider pay an estimated 'loyalty penalty' of £4.1 billion, which particularly affects vulnerable customers.
It also identified specific service issues across all the sectors, such as broadband connection problems and homes being left without water during cold weather.
If you're not happy with your energy or broadband provider, see our Cheap Energy Club and How to get cheap broadband to switch and save, and check our guide to Cut your water bills.
What does the report say?
The NAO's report acknowledges that regulators have developed a good understanding of consumer issues, but points out that Parliament and stakeholders have expressed concern about whether the sectors are working well for consumers.
It says that regulators should do more to measure their performance so that they can understand what does and doesn't work for consumers, and help prioritise their work.
It identified several issues:
Regulators are not specific enough when defining the outcomes they want for consumers. The report says that the regulators set out broader aims for high quality services, but don't set practical targets for prices or service reliability.


Different regulators don't share standards on how to report consumer outcomes or measure issues that affect multiple sectors. For example, almost a third of consumers seeking help with debt problems had issues in more than one sector.


Regulators need to make the distinction between their performance and the performance of the sector as a whole. The report says that regulators use actions of service providers and consumers to measure their own influence – but this can also be influenced by other factors, such as Government policy and consumer behaviour.
What does the NAO say?
Amyas Morse, head of the NAO, said: "Regulators need to do more to show the concrete results they are aiming to achieve for consumers.
"I understand that there is a difficult balance to be struck between long and short-term outcomes, between the needs of businesses and the interests of consumers. But at present the regulators' results can come across as somewhat academic and detached from peoples' practical concerns and pressures."
What do the regulators say?
Representatives from Ofwat, Ofgem, Ofcom and the Financial Conduct Authority all welcomed the report, and said they would continue their work on implementing the NAO's recommendations.
For all the latest deals, guides and loopholes simply sign up today – it's spam-free!
Join the MSE Forum discussion