HMRC stops scammers spoofing its official phone numbers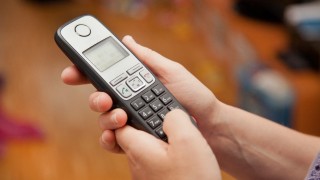 HMRC says it's developed new technology which stops fraudsters spoofing its most commonly-used numbers to trick taxpayers into handing over money.
In the past, we've warned about sophisticated phone scams where fraudsters pose as HMRC officials to demand money – sometimes even telling victims they'll be arrested if they don't pay up. The scams are particularly dangerous because in some cases criminals are able to 'clone' genuine HMRC numbers, meaning many victims believe they have been legitimately contacted by HMRC.
HMRC has seen an increasing number of phone scams against UK taxpayers in recent years, with a rise from 407 reports in the 2016/17 tax year to 104,774 reports last tax year.
But now it says it's worked with the telecommunications industry and its regulator, Ofcom, to stop scammers spoofing its most commonly-used helpline numbers.
HMRC can't reveal details of how it's stopping spoofing, because this could assist fraudsters in finding new ways to beat the system, but the safeguards were introduced in April and the department says since then it has had no reports of scammers spoofing its genuine numbers, and has had 25% fewer scam reports overall compared to March.
While this is good news, remember to stay vigilant, as not every single HMRC number will be covered by the new safeguards, and fraudsters could pose as Government staff using other numbers as well.
For full help on how to stay safe, see our 30+ Ways to Stop Scams.
How to protect yourself from scam calls
While the new controls should make scams easier to spot, it's still important to know how to protect yourself from fraudulent calls.
HMRC has the following guidance to keep yourself safe:
Recognise the signs. Genuine organisations like banks and HMRC will never contact you out of the blue to ask for your PIN, password or bank details. HMRC says it will only ever call you about payments on a debt you already know about.


Stay safe. Don't give out private information, reply to text messages, download attachments or click on links in emails you weren't expecting. If you get a call and aren't sure who you're speaking to, check the number and end the call.


Take action. Forward suspicious emails and details of calls claiming to be from HMRC to phishing@hmrc.gsi.gov.uk and texts to 60599, or contact Action Fraud on 0300 123 2040 if you suffer financial loss.
If you think you've received a bogus HMRC call, email or text, you can check it against the examples shown in this HMRC guide. The Gov.uk website also has more info on how to avoid and report scams and recognise genuine HMRC contact, and we've more help in our 30+ Ways to Stop Scams guide.
If you do lose money through a phone scam, you may be able to get the cash back from your bank. A new code of practice which kicked in earlier this week means you now have more rights with most banks if you're tricked into making a payment to a fraudster, so it should be easier to get a refund.
What does the Government say?
Financial Secretary to the Treasury Jesse Norman MP said: "This is a huge step forward in the fight against phone fraud. HMRC's new controls will help to protect thousands of hardworking taxpayers and their families from these heartless criminals. Vigilance will always be important, but this is a significant blow to the phone cheats."
Head of Action Fraud Pauline Smith said: "Phone calls are one of the top ways for fraudsters to make contact with their victims. Between April 2018 and March 2019, one in four phishing reports made to Action Fraud were about fraudulent phone calls.
"It is encouraging to see that these newly-developed controls by HMRC have already achieved a reduction in the number of calls spoofing genuine HMRC numbers. If you believe you have fallen victim to a fraudster, please report it to Action Fraud."
For all the latest deals, guides and loopholes simply sign up today – it's spam-free!