NatWest and RBS apologise after refusing to refund scam victims £10,000s despite new code
Two MoneySavers who were tricked into transferring £10,000s to fraudsters were wrongly refused refunds – despite their banks being signed up to a new code designed to protect customers from 'authorised push payment' scams.
Under the voluntary code, which applies to scams that took place on or after 28 May this year, banks should reimburse fraud victims unless they ignored warnings or were "grossly negligent".
But the two cases MoneySavingExpert.com has seen relate to scams that occurred within days of the code coming into force. One customer was denied a refund by NatWest, the other by Royal Bank of Scotland (both part of the RBS Group).
The banks, which refused to give the victims back their cash until MoneySavingExpert got involved, have now apologised for the errors. Both insist these were one-off mistakes – and along with two other banks, both say they have already paid out to other scam victims since the code came into force.
See our 30+ Ways to Stop Scams guide for full help on staying safe online.
'This is what the code is for – I'd hoped it would be simpler'
On 30 May, Daniel, who is 42 and from Hampshire, was tricked into transferring his £30,500 house deposit to a fraudster posing as the solicitor dealing with his property purchase, just two days after the code came into force.
His wife had received a request asking for the deposit to be paid as soon as possible.
Daniel checked the bank details and they seemed legitimate, but he realised it had been a scam when he spoke to the genuine solicitor who said she hadn't requested the deposit.
He contacted RBS and says he even asked about the code, but was told this didn't apply and he wouldn't be receiving a refund.
Daniel told us: "This is a significant amount of money and they didn't seem interested – I read the code and this is exactly what it's for, so I'd hoped it would be simpler."
He added after MSE's intervention: "The money's now back in my account which is phenomenal – I'm so grateful."
An RBS spokesperson said: "As one of the founding members of the code we are committed to fully supporting customers and are implementing the code in full.
"We regrettably made a mistake in reaching a decision on [Daniel's] case. We are refunding him for the loss and apologising directly. We thank MoneySavingExpert for bringing his case to our attention."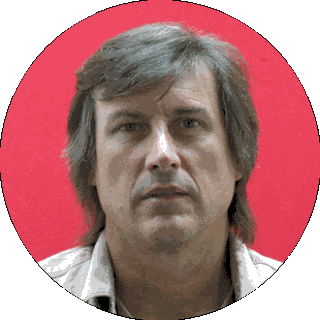 'I've never experienced anything like this'
Neil Rothney, right, whose case is more complicated, received a genuine email from his accountant telling him he owed about £26,000 in tax, but the email didn't contain payment details.
He later received a scam email from a fraudster posing as his accountant, giving him details of where to send the money, and transferred £26,613.11 on 26 May – two days before the code came in.
He then received another email from the scammer saying the money hadn't arrived, and transferred a further £26,613.11 on 28 May – the day the code came in.
After Neil paid the money, he was contacted by his genuine accountant and realised he'd been defrauded.
He contacted NatWest but was initially told he wouldn't be refunded, despite the second payment being made when the code was in force. NatWest told him it could not be held liable as he didn't confirm the details were from a "genuine party" and he authorised the payment.
After MSE got in touch, NatWest refunded the entire £53,226 payment, calling the refund of the initial payment a "gesture of goodwill".
Neil said: "I do not consider myself gullible, but after this event I feel just that. I have been defrauded through what I thought was a real email from someone I trust and who I have worked with before.
"I've never experienced anything like this before, it's like being told that you have an incurable disease and then finding out there's a cure – that's the sort of level of exhilaration we're talking about.
"My guidance to someone else in my situation would be don't beat yourself up. Don't give up on getting your money back and keep chasing people until you find someone that's interested. "
A NatWest spokesperson issued a statement that reads almost identically to that issued by the RBS spokesperson, included above.
How does the new code work?
The voluntary code of practice, introduced on 28 May, is designed to tackle authorised push payment (APP) scams, which occur when someone transfers money from their own bank account to one belonging to a criminal. The lost money is then transferred to numerous other accounts, often abroad, and withdrawn by the crooks.
While banks generally give refunds when payments are fraudulently made without customers' authorisation, they haven't previously been obliged to give a refund when someone has been tricked into making a payment themselves.
However, banks that choose to sign up to the code should generally refund fraud victims of authorised payment scams.
If it's found that the customer isn't to blame for the fraud, they'll get a refund from their bank or from a collective pot funded by the banks. If a customer's partially to blame, they'll get a partial refund.
Customers should only be denied a refund if they haven't met the standards of the code, by ignoring explicit warnings from their bank or being "grossly negligent" in transferring the money.
NatWest and RBS say they have paid out other refunds under the code – and while many banks said it was too early to provide full data on refunds, banks including HSBC and Santander confirmed they have also made payments to scam victims under the code.
How to fight for your scam rights and claim money back
If you're the victim of an APP scam, here's what to do:
If you are worried that you might have been a victim, contact your bank immediately, using the number on the back of your debit, credit or prepaid card or by visiting its website.

If you want to try to reclaim money, say you wish to do so using the code. A list of banks that have signed up can be found here.


You can also report the scam to Action Fraud (you can call it on 0300 123 2040).


If you're unhappy with your bank's response, you can then go to the Financial Ombudsman Service. If you don't hear back at all, you can usually go to the ombudsman after eight weeks, but you should push the bank to give its decision in writing after 15 working days, so you can go to the ombudsman sooner, if needed.

To start your complaint, fill in a form on the Financial Ombudsman Service website or call 0800 023 4567.
If you were the victim of APP fraud before 28 May or if your bank hasn't signed up to the code, it won't apply. However, you can still complain to your bank, and there's no harm in mentioning the code to help make your case.
If you feel you've been wrongly rejected under the code, please let us know, though we can't respond to all emails.
For all the latest deals, guides and loopholes simply sign up today – it's spam-free!
Join the MSE Forum discussion