First Direct and M&S Bank follow HSBC in hiking overdraft fees from March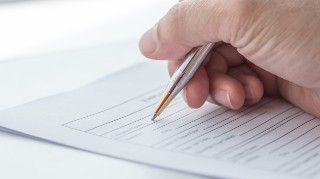 First Direct and M&S Bank customers have been told their arranged overdraft interest rates will be more than doubled to 39.9% from next year, MSE can reveal. This follows parent bank HSBC's announcement on Wednesday of a similar move.
At the moment, First Direct current account customers pay 15.9% EAR on arranged overdrafts of over £250, or a £5 daily charge if they slip into their unarranged overdraft.
M&S Bank customers pay 15.9% EAR on arranged overdrafts of over £100. Customers have a £50 emergency buffer if they go beyond their arranged overdraft, but beyond this any payments will usually be refused.
From 14 March 2020, however, customers of both banks will be charged a blanket rate of 39.9% EAR variable on overdrafts of over £250.
This means all First Direct customers who are more than £250 into their arranged overdraft will pay more in interest.
For M&S Bank customers there are winners and losers. Those with overdrafts over about £350 will pay more interest. But as M&S Bank is also extending its interest-free overdraft from £100 to match First Direct's £250, those with overdrafts of about £350 or less will actually see the interest they pay drop after the changes.
First Direct and M&S Bank are following parent bank HSBC, which revealed its own overdraft hike to 39.9% on Wednesday.
If you've got an overdraft, see our Cut Overdraft Costs guide to see if you can get costs down, even as low as 0%. If you're struggling, see Martin's blog: Are you an overdraft prisoner? How to escape it.
How are overdraft fees changing?
From next year, First Direct and M&S Bank customers will be charged 39.9% EAR on any overdraft over £250 (including unarranged overdrafts for First Direct customers).
First Direct is also scrapping its £5 daily usage fee for unarranged overdrafts and reducing the maximum monthly cost for using one to £20. This is to comply with rules coming in April 2020 which ban unarranged overdraft fees and require banks to charge a single rate for arranged and unarranged overdrafts.
But it's also closing some of its loopholes on charges for unarranged overdrafts. Whereas before you could escape the £5 charge in some situations: if you owed £10 or less, had been in your unarranged overdraft for 30 days or more, or had gone into the overdraft as a result of interest charges, you'll now pay interest even in these situations.
M&S Bank, meanwhile, is removing its existing £50 buffer on unarranged overdrafts, meaning customers won't be able to go over their overdraft limit by any significant amount.
Here's how the fees are changing:
| | | | | |
| --- | --- | --- | --- | --- |
| Bank | Current cost of arranged overdrafts | Cost of arranged overdrafts from March 2020 | Current cost of unarranged overdrafts | Cost of unarranged overdrafts from March 2020 |
| First Direct (1) | 15.9% EAR variable if you borrow more than £250 | 39.9% EAR variable if you borrow more than £250 | £5 daily fee with a max monthly charge of £80 | 39.9% EAR variable with a max monthly charge of £20 |
| M&S Bank | 15.9% EAR variable if you borrow more than £100 | 39.9% EAR variable if you borrow more than £250 | Interest-free £50 buffer | No unarranged overdraft facility |
If you have questions about the changes, you can call First Direct on 03 456 100 100 or M&S Bank on 0345 600 5860.

'It's no surprise they're joining HSBC in hiking rates'
Helen Saxon, banking editor at MoneySavingExpert.com, said: "It's no surprise both First Direct and M&S Bank have joined parent bank HSBC in hiking overdraft rates to 40%. HSBC itself followed Nationwide's switch to 40% interest, which took place in November. This may just be the new rate for arranged overdrafts.
"But the silver lining is that customers of both banks will keep – or get – a £250 0% overdraft, which will benefit people who only dip into the red by a couple of hundred pounds.
"However, if you have an account with these banks and you're often or always several hundred, or even thousands, of pounds into your overdraft, you will pay more. It's worth seeing if you can switch, or use the time before March to budget to pay down your overdraft."
How to beat the rate hikes
If you're currently in your overdraft, there are several ways you can avoid rate hikes, including:
Switch to a 0% overdraft. The irony is that while First Direct and Nationwide have hiked standard overdraft rates, they have some of the best 0% intro deals for new customers. So if you need an overdraft, it's worth considering these banks. For more info, see top overdrafts.


Shift your overdraft to a special 0% credit card – good for bigger overdrafts. A few 0% cards offer money transfers. It simply means they pay cash directly into your bank account, and then you owe the card instead, but at 0% interest. So you could use these cards to clear your overdraft for a one-off fee of 2-4% of the amount shifted. You have to do it right though, so read our full best buys and instructions via the link above.
Plus, see our How to cut your overdraft costs guide for more cost-cutting tips.
For all the latest deals, guides and loopholes simply sign up today – it's spam-free!
MSE Forum
Join the MSE Forum discussion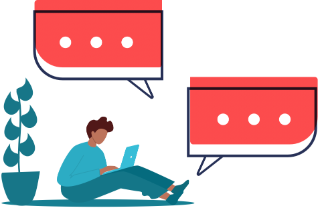 Have your say
This is an open discussion and the comments do not represent the views of MSE. We want everyone to enjoy using our site but spam, bullying and offensive comments will not be tolerated. Posts may be deleted and repeat offenders blocked at our discretion. Please contact fbteam@moneysavingexpert.com if you wish to report any comments.
Update: We are aware that some users may currently be having issues seeing the comments and we're working on it.