70,000 Nationwide customers owed refunds after overdraft alerts error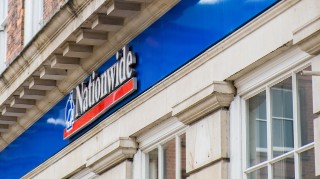 Nationwide customers are to be refunded £900,000 after a review ordered by the competition watchdog found the building society failed to properly warn them they were about to be charged for using an unarranged overdraft.
Since February 2018, current account providers have had to send customers a text alert before they charge them for using their unarranged overdrafts, warning them about the fees. This gives customers a chance to take action and avoid any charges.
But between 2 February 2018 and 10 November 2019, Nationwide sent text alerts to around 70,000 customers which did not contain specific warnings that they would be charged unarranged overdraft fees. These customers were known to the building society as having difficulty managing their accounts and therefore being at a higher risk of slipping into an unarranged overdraft.
Those affected will now receive refunds for any fees they were charged for going into their unarranged overdraft on these occasions. A total of £900,000 will be paid out to 70,000 customers, meaning the average refund will be around £12.85.
Nationwide no longer charges flat fees for unarranged overdrafts – since 11 November 2019 it has instead charged a single interest rate of 39.9%.
It's the second time in six months that Nationwide's been rapped by the Competition and Markets Authority (CMA) for breaking the rules around overdraft warnings. The building society agreed to refund 320,000 customers last August, after admitting breaching the rules 20 times since February 2018.
The CMA also ordered HSBC and Santander to refund 115,000 customers last year after the banks failed to send overdraft text alerts.
See our Cut Overdraft Costs guide for more info on managing overdrafts.

I'm a Nationwide customer – what should I do?
Nationwide says it's aiming to refund all those affected by May 2020.
The money will be paid directly into current customers' bank accounts, so if you're affected you shouldn't need to do anything to get your refund.
If you've since left Nationwide and switched bank through the Current Account Switch Service (CASS), your refund will be automatically redirected to your new account. If you've closed your account but didn't switch through CASS, Nationwide says it will send you a cheque.
If you're not sure whether you're affected, or you've closed your Nationwide account and changed your details, you can call 0800 302011. (If you're still a Nationwide customer, you can also get in touch using its live chat feature, or by calling its helpline – there are different phone numbers to call depending on what type of current account you have.)
What does Nationwide say?
Nationwide chief marketing officer Sara Bennison said that the texts sent to affected customers "did not explicitly state that they would be charged an unarranged overdraft fee".
She added: "While these members [customers] haven't been overcharged, we appreciate these texts are designed to help people avoid unarranged overdraft charges, so we apologise that on this occasion we didn't meet the high standards we set ourselves. We are contacting impacted members and will be automatically refunding the charges back into their account.
"From 11 November 2019, the society removed unarranged overdraft charges, so this issue will not occur again."
Adam Land, senior director of remedies, business and financial analysis at the CMA, said: "Banks and building societies that fail to send customers text alerts saying they will be charged if they enter an unarranged overdraft are breaking the rules. The fact that Nationwide is a repeat offender makes it even more serious.
"Following our action, it will now repay all affected customers, and quickly. This is exactly the sort of issue we would expect to fine companies for in future if the Government gives us the increased powers we've asked for."
For all the latest deals, guides and loopholes simply sign up today – it's spam-free!