Five major events set to impact your personal finances in 2022 - and what to do about them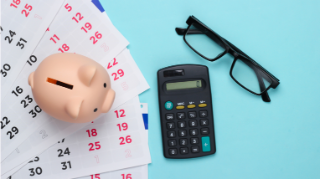 From the reintroduction of costly European roaming charges to new rules around car and home insurance - here's a quick breakdown of five key events and changes that are set to impact your finances in early 2022 and, more importantly, what to do about them.
1. Roaming charges for European travel to make a return
European roaming charges are set to return early next year for Vodafone, EE and Three customers on the back of the UK's exit from the European Union, which means using your mobile data in Europe will become more expensive.
Here are the key changes:
What can I do about it?
Customers affected by these changes have a few options:
Don't rush to upgrade or renew. If you haven't renewed or upgraded your contract before the set dates listed above by the three networks, you won't have to pay the roaming charges until your current contract has expired.
Switch to a network that still offers free European roaming. If your contract is up, and roaming without charge in Europe is your number one priority it may be worth switching to another network. At the moment BT Mobile and Plusnet, iD Mobile, O2, Sky Mobile, Tesco Mobile, Virgin Mobile, Smarty and Voxi haven't yet reintroduced roaming charges for European travel but be aware that they may soon change their policies.
If you travel frequently it may be worth investing in a specialist local or global Sim. All you need is an unlocked mobile. If you're after a specialist Sim, you'll need to weigh up what's best for you. Think about the calls you'll be making – if they're mainly calls to the country you're in, a local Sim could be best, but then you'll have to pay international rates to phone home. For more info visit our Specialist Sims for Frequent Travellers guide.
For the full breakdown of the changes visit our Cheap Mobile and Data Roaming guide, and if you're looking for a new contract and/or phone visit our Cheap Mobile Finder tool.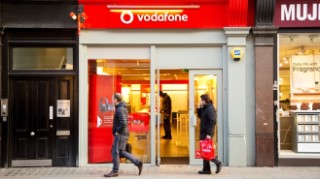 2. Car and home insurance rule change may see costs spike
On 1 January, the Financial Conduct Authority ushered in new rules that force car and home insurers to charge new and existing customers the same price for their policies, marking the end of the loyalty premium charged to customers who rarely switch providers.
The flipside of this, however, is that those who regularly switch might see a spike in the price of their policies.
What can I do about it?
The changes introduced this month DON'T always mean your renewal quote is the best deal and you may be able to save by switching your insurance provider.
Never auto-renew. By following this rule you may be able to save some money. Different insurers have different prices so you should still compare to see how much you could save from switching.
Be alert. Switching 23 days before renewal is the sweet spot for car insurance (21 days for home insurance). Delay, and prices can almost double as insurers' algorithms show later quote-getters are a higher risk.
Remember to check at least two comparison sites. They don't all include the same insurers, and even when they do, they can have different prices.
Get quotes directly from insurers you can't find on comparison sites. Direct Line* doesn't appear on comparison sites, and can be competitive.
For a full breakdown on the insurance changes and for analysis from MSE founder, Martin Lewis see his Car and Home Insurance Warning. You can also visit our Cheap Car Insurance, Cheap Home Insurance and Insurance Haggling guides for the latest tips.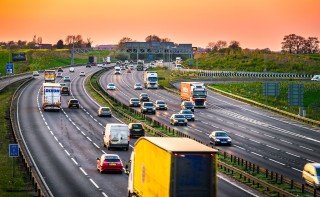 3. National insurance contributions and dividend tax rates set to rise
Certain national insurance contributions (NICs) paid by both employed and self-employed workers across the UK will automatically rise by 1.25 percentage points from April 2022. Dividend tax rates will also rise by the same amount from the next tax year under a new health and social care levy. Here's what it means for you:
Certain NIC rates will increase by 1.25 percentage points from April 2022.
This increase will apply to class 1 NICs paid by employees and class 4 NICs paid by self-employed workers.
Class 2 self-employed NICs and class 3 NICs are not impacted.
TABLE_CELL_STYLE

Employee class 1 NICs


Main rate (i) / higher rate (ii)

Employer class 1 NICs

TABLE_CELL_STYLE

Self-employed class 4 NICs

Main rate (i) / higher rate (ii)

NICs rates for 2021/22

12% / 2%

13.8%
9% / 2%
NICs rates for 2022/23

13.25% / 3.25%

15.05%
10.25% / 3.25%

NICs rates from 2023/24

Health and social care levy from 2023/24

12% / 2%

1.25%


13.8%

1.25%

9% / 2%

1.25%

Threshold at which NICs become payable in 2021/22

£9,568

£8,840
£9,568
Dividend tax rates will rise by 1.25 percentage points from April 2022. This is a tax on money given to you by a company you hold shares in. See the table below for a full breakdown of how this will change.
| | | | |
| --- | --- | --- | --- |
| TABLE_CELL_STYLE | Basic rate taxpayers | Higher rate taxpayers | Additional rate tax payers |
| Dividend tax rates for 2021/22 | 7.5% | 32.5% | 38.1% |
| Dividend tax rates from 2022/23 | 8.75% | 33.75% | 39.35% |
What can I do about it?
Not much but you can check out our Tax Rates 2021/22 guide where you'll be able to find a full breakdown on:
How much more you'll pay in terms of the rise in national insurance and dividend tax.
Which income tax band you fit in. You can also use our Income Tax Calculator to work out what your current take-home pay should be.
It's also worth checking your tax code by using our Tax Code Calculator. If it's wrong, you may have underpaid or overpaid in which case you could be due £1,000s back.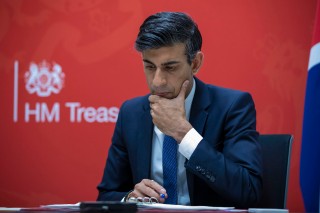 4. An increase in energy bills
Due to unprecedented increases in the wholesale price of energy, the regulator's energy price cap is expected to rise by over 50% in April from its current level of £1,277 a year, severely denting people's finances as bills get more expensive. Analysts from energy consultancy Cornwall Insight, for example, are now predicting the cap will rise by 51%, that's £1,925/yr for someone on typical use. Other predictions range from 46% to 56%.
What can I do about it?
The best and simplest advice is that MOST people should DO NOTHING:
There aren't currently any fixed deals for new customers cheaper than the current price cap on typical use. So if your fix is up for renewal, move onto the standard variable tariff as this is sold at the cost of the price cap - with typical use customers paying £1,277 a year. The market's cheapest fix right now is around 56% more than the cap - though some with very low or high usage may find it cheaper (do a cheap fix comparison to see). But at that rate, fixing's unlikely to be worth it.
BUT if you're offered a fix that's no more than 40% costlier than the current price cap - don't be put off:
Some existing customer deals (especially from Scottish Power and Octopus) may be offered at this rate, so if you're offered one, do the numbers to see what % the increase is - as it may be worth it in the long-term if the price cap rises by the current prediction above.
Visit our Energy Price Cap guide which explains how the energy price cap works and its current price level.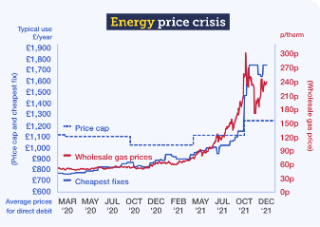 5. Interest rates likely to rise further
In December 2021, the Bank of England increased base rate to 0.25% from 0.1% - the first rise in over three years, with more increases expected. This is good news for savers but bad news for borrowers, and if the rates continue to rise next year the cost of borrowing will only spike further.
What can I do about it?
If you're a mortgage holder you have a few options:
Fixes are fixed – but if yours is coming to an end soon you can 'reserve' a new deal up to six months ahead. As the name suggests, rates WON'T change during the fixed period. But it's worth searching early for a new deal just in case the base rate continues to increase this year.
Lenders MAY raise standard variable rates (SVR). You'll usually be on an SVR after your fix or tracker ends. See our Mortgage Table to see what action your provider has taken and switch to a cheaper rate if you can.
On a tracker mortgage? Rates will increase. As the name suggests, these 'track' the base rate, so mortgage costs will go up, so check now to see if you can switch to a better deal.
If looking for a new deal, see our Remortgage Guide or First-Time Buyers' Guide for help, plus our Mortgage Best Buys comparison tool for the top deals.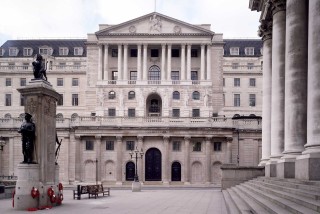 For all the latest deals, guides and loopholes simply sign up today – it's spam-free!
Join the MSE Forum discussion