Millions of Virgin Media customers to be hit by £56/yr price hike – here's what it means for you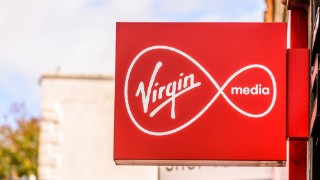 Millions of Virgin Media customers will see their bills increase in March, the telecoms provider has announced, with broadband, TV and home phone customers seeing price hikes of £56 a year on average. Virgin Mobile prices will also rise in April. But affected users can cancel penalty-free as a result – here's how to beat the hikes.
Below is a round-up of how prices are changing, when the increases take effect, and what you can do about it. If you're thinking of using this as an opportunity to check if you can switch and save, see our How to get cheap broadband guide and use our Cheap Mobile Finder tool.

Who will see prices rise?
The 1 March 2022 price increase will affect most Virgin Media UK cable customers – those with broadband, TV or fixed-line phone packages. This includes those with both bundled packages of more than one product and those with just the one product, such as broadband.
But vulnerable customers, such as those on Virgin Media's 'Essential' broadband package for people on universal credit, will see no increase to their prices.
In addition, Virgin Mobile pay-monthly customers on its 'Freestyle' contracts will receive a letter or email separately to notify them of price changes that are due to come into effect from their April 2022 bills. These increases will only apply to the airtime (not handset) element of bills. Virgin Media 'Oomph' customers – who have a bundled service of Virgin Media's mobile products – are excluded from the mobile price change. However, not all 'Oopmh' cable packages are exempt and so it is worth double checking your package information.
By how much are prices rising?
Virgin Media wouldn't confirm the smallest and largest price increases cable customers face, but said the average monthly rise will be by £4.70. The company did not provide a calculation for the rise, but it equates to an annual increase of £56.40. Last year's price increase saw yearly bills rise by £54.
For Virgin Mobile customers, January's Retail Prices Index (RPI) + 3.9% will be used to calculate price rises, but the total increase won't be known until the inflation figure is released by the Office for National Statistics (ONS) in February. Once confirmed, Virgin said it will write to customers again.
When will customers be contacted?
Virgin Media will begin to write to cable and mobile customers from Tuesday 4 January either by letter or email. Virgin could not confirm an expected end date for when all customers will be contacted by.
If you wish to avoid the price increase, you CAN leave penalty-free
Virgin Media has confirmed that ALL customers affected by the price increase can leave their contract without paying any early termination charge. Customers will need to contact Virgin Media within 30 days of receiving notification of the price increase to do so.
It is worth noting that Virgin Mobile customers will receive another notification with the exact increase to be applied once January's RPI is confirmed by the ONS, but it's the first message that you've got 30 days from to act upon.
However, there's no point in leaving in a huff if your current deal is still the cheapest out there – check rival providers' prices using our Broadband Unbundled tool, and remember other providers also increase prices from time to time.
If you want to stay with Virgin, you could also try to use the price hike as an opportunity to haggle when your existing deal is coming to an end. See our Haggle with Virgin guide for full tips on how to worm your way into a better deal if you're already a customer, but for starters here are a few...
Benchmark the best deal elsewhere, so you ask for a realistic discount.
Get through to the retentions (sometimes called disconnections) department. They have the most power to slash costs, as their job is to keep you.
Use charm and be friendly. Aggression or anger will just put their back up.
Don't panic if they call your bluff and say they'll disconnect you.
If they won't slash the price, see if they can include any extras, such as a boosted TV package.
What does Virgin Media say?
A Virgin Media spokesperson said: "While we recognise a price change is never welcome, with rising costs and our customers using their services more than ever, we are reviewing our pricing to fuel further investment in our network and services, both now and in the future."

For all the latest deals, guides and loopholes simply sign up today – it's spam-free!
MSE Forum
Join the MSE Forum discussion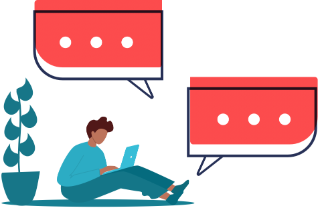 Have your say
This is an open discussion and the comments do not represent the views of MSE. We want everyone to enjoy using our site but spam, bullying and offensive comments will not be tolerated. Posts may be deleted and repeat offenders blocked at our discretion. Please contact fbteam@moneysavingexpert.com if you wish to report any comments.
Update: We are aware that some users may currently be having issues seeing the comments and we're working on it.