Free Food Saving Memo
Reminder to check before you chuck
Do you know the difference between a best-before and a display-until date? If not, the likelihood is you're throwing a lot of food away unnecessarily.
We've a free food labelling memo for you to print out and stick on your fridge, so you can check before you chuck.
Step 1: Choose black & white or colour and print out
Step 2: Grab a magnet and stick it to your fridge

Get Our Free Money Tips Email!
For all the latest deals, guides and loopholes - join the 12m who get it. Don't miss out
Use-by vs best-before dates
As we say in the food saving memo above, when it comes to the different labels on food there are a few key points to remember:
Use-by dates:
Mean exactly what they say - eating anything that's past its use-by date is risky, even if it looks and smells fine.
This applies to perishable foods, like dairy, meat, fish and chilled meals.
If something's past its use-by date, it's best to bin it.
Best-before dates:
These usually don't have anything to do with safety - it's just the manufacturer's view of when food is no longer at its optimum quality.
This applies to longer-lasting foods, like frozen meals, tins, sugar, pasta, breakfast cereals and dried lentils. (Though NOT eggs - see below).
If something's past its best-before date, you don't necessarily need to chuck it - use its appearance and taste to decide. It might have lost some of its flavour or texture though.
The further away the best-before date was when an item was bought (ie, the longer its shelf life), the longer it's likely to last after the best-before date's passed.
Display-until and sell-by dates:
These are there to warn shop staff when to take a product off the shelves. They're not instructions for consumers (although you might be able to use them to get a discount).
They typically apply to fresh produce.
Special note on eggs: Even if eggs have a best-before date, do not eat them after this date, as they contain salmonella bacteria which could start to breed.
Get Our Free Money Tips Email!
For all the latest deals, guides and loopholes - join the 12m who get it. Don't miss out
More ways to save on food
Supermarkets are cathedrals of consumerism. They're almost perfectly-honed marketing environments, benefiting from millions of pounds of research into how to encourage and seduce us into buying and spending more than we need.
With a few focused techniques, you can save £1,000s annually on supermarket shopping. Our full step-by-step Supermarket Shopping guide has a plethora of ways to maximise discounts – here are a few highlights:
Do the downshift challenge
Over the years, supermarkets have hypnotised us into spending more and moving up the brand chain. Many people gradually buy increasingly more expensive versions of the same thing.
The downshift challenge, which provides ENORMOUS savings, has a simple premise:
Drop one brand level on everything and see if you can tell the difference. If you can't, stick with the cheaper product.
Don't worry, we're not about to argue you should buy no-frills everything. The aim's to downshift only where you can't tell the difference. For many families, this alone can save 30% a year on shopping bills – that could be £1,500 per year. Full how-to in the Supermarket Shopping guide.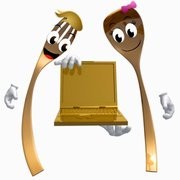 Compare supermarket prices at speed
It's possible to speedily compare the prices of your typical shopping trolley at all the online supermarkets. Better still, once you find which are the cheapest, you can just export your basket there, without entering the details again.
This takes place on Mysupermarket*, which checks out the cost of the main online supermarkets: Ocado, Waitrose, Tesco, Sainsbury's, Morrisons, Aldi, Lidl and Asda.
It's simple to use and you can save your basket of goods, so you don't need to refill it each week. The savings from doing this can add up to £100s a year.
Stop wasting food and drink
If you're prone to emptying your fridge into the bin, we've lots of tips to help you stop throwing food (and money) away. See MSE Sarah's blog 12 ways to STOP wasting food and drink.
Eat for FREE with a food-sharing app
Whether it's beer, burgers or strawberries, a food-sharing app offers quality grub for free. The idea's instead of binning surplus food, people sign up to Olio and offer it to their local community.

How to use the app
Just download the app from Apple's iOS App Store or the Google Play Store. Connect the app to your Facebook and browse free goodies from neighbours and restaurants near you (some may ask for a donation to charity). The app works across the UK.
Once you've found something that takes your fancy, request it and message to arrange a pick-up.
Got some sausages going spare? To give an item away, simply snap a photo, add a brief description and provide pick-up details.
Isn't it all manky?
No, we found some top-notch quality goodies; for example, excess loaves of fresh bread from a posh French bakery. People can add any food they like, as long as they'd be willing to eat it themselves. You can add food that's beyond its best-before date, but not use-by date.
People can also add any non-food items they like, though most non-food items are groceries, such as deodorant.
Get big discounts on beyond-best-befores
There's no explicit safety risk just from eating food beyond its best-before date (except for eggs). There are local stores around the UK that specialise in selling food beyond its best-before date, and online the Approved Food stores sells clearance, short-dated and out-of-date stock.
Typical goods include five packets of Walkers crisps for £1, three 500ml bottles of Sprite for 99p, and £2 for six packets of Itsu soup.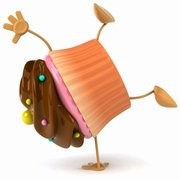 There's a £5.99 delivery charge, provided deliveries are under 25kg, so it's worth bulk buying. As there aren't any hard and fast rules on how far beyond a best-before date it's still safe to eat products, you need to make the decision yourself.
Generally though, the longer the original shelf life of the goods before the best-before date, the longer you can go beyond.
Save £100s with grocery coupons
Grocery coupons don't just come in magazines; many are available instantly on the web. Better still, supermarkets sometimes accept coupons for products they're not designed for. So a voucher for £1 off a box of Coco Pops could get you £1 off any shopping, not just the cereal.
Policies can vary store by store on this. It's worth a try, yet never be dishonest. Be upfront and ask their permission.
To get loads of free vouchers, see the Supermarket Coupons List.
Get Our Free Money Tips Email!
For all the latest deals, guides and loopholes - join the 12m who get it. Don't miss out
Join the MSE Forum Discussion