Foodbank donation tips
Find out what your local needs, save on donations & more
We've already written about how to use a foodbank in our How to get free (or cheap) food guide, but this blog explores the other side: how to donate to a foodbank in the most effective and MoneySaving way. With more people than ever likely to need a foodbank this year, let's see how we can help.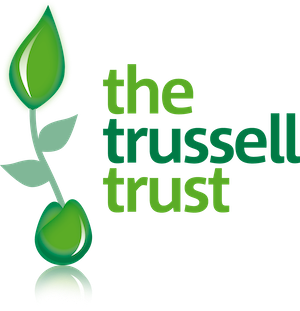 We asked the MSE Forum to share their best tips for donating food, and the result is the mammoth, ongoing Foodbank Donation Thread. This blog combines some of its pointers alongside information from our friends at anti-poverty charity the Trussell Trust.
Last year, the Trussell Trust saw a 37% increase in the number of emergency food parcels distributed compared to 2021. That need has decreased each time a Government cost of living payments is been rolled out, only to rise again within weeks. With no cost of living payments planned for this summer, the Trussell Trust says it's likely more people than ever will need to use a foodbank this year.
We recognise that not everyone is lucky enough to be in a position to be able to make donations. This blog's intention is to make donating easy and MoneySaving for those who can.
Locate your local foodbank

The Trussell Trust works with a network of over 1,300 foodbank centres across the UK. Find your nearest.
You can also find local foodbanks through your council – here's how to track down your council's website. Alternatively, search Facebook or other social media platforms for the accounts of organisations near you.
Or donate via your supermarket

You don't need to visit a foodbank to make a donation, there's a much easier way. Many supermarkets have drop-off points which you can use, the contents of which are then given to the local foodbank(s). Some of the major supermarkets supply this information on their websites. For example, Tesco says it has donation points in 'all stores' and Aldi mentions having them in 'stores nationwide' (though it's not clear if this means 'all').
One of Aldi's in-store donation points
What to donate – some general tips

Our Trussell Trust spokesperson emphasised that ALL donations are very gratefully received, but they also shared ideas for particularly helpful items:
Multipacks of individually-wrapped items. Since a foodbank may distribute hundreds of parcels each week, multi-packs make it easy to build up multiple parcels.
Items that don't need to be cooked. According to the Trussell Trust, last year's rising energy prices mean a lot of people are requesting items that don't require an oven, for example, things that can be prepared with just a kettle.
Items that already include herbs and spices. People accessing foodbanks might have limited seasonings to hand in order to make a flavoursome meal, so foods that come with those things already are a great idea, for instance, tinned tomatoes that include garlic or herbs.
Items that can turn pasta/rice into a full meal. Pasta and rice tend to be donated frequently, so it's helpful to donate complementary items (for example, pasta sauce, tinned vegetables) that can turn them into a meal.
Multipacks of individually-wrapped items are a useful donation.
Here's what to avoid

While all kinds of donations are gratefully received, there are a few things you should avoid giving:

Items past expiry date. All food distributed by foodbanks must be within the expiry (or 'use by') date on the label. Anything past that date will have to be disposed of. Past 'best before' is fine so long as it's still within the expiry date. (Confused by 'best before' and 'use by' dates? See our Free food saving memo guide for clarity.)
Items no longer in original packaging or without the shop's own labelling. If you've decanted the food into another container or removed the labels, it can't be accepted.
Anything you wouldn't eat yourself. The Trussell Trust offers a good measure for deciding whether something is suitable: do not donate anything that you or a loved one wouldn't want to eat.
Find out what your local foodbank needs

The Trussell Trust shows the contents of a typical foodbank parcel on its website. However, the most-needed items will vary by location and may change.

Check websites & social media
Most foodbanks have a dedicated website and/or social media platform where it lists what's needed. UK charity Give Food has an online search tool to show what your local is short on, but it can only show information the foodbank has supplied it with. The most effective way to find out what to donate, therefore, is to contact your local foodbank directly and ask.

As an example, MSE Forumite Cherryfudge listed the items from their local foodbank's website. Alongside everyday items, it includes tinned potatoes, instant mash and custard. Langerhan, who volunteers at their local, says they tend to receive a lot of sweetcorn, but that slightly more unusual veg goes down a treat, and that tins of mixed veg curry are "like gold dust".
Brie says there's often an influx of rough sleepers in their area come summer, so easy-to-transport things are appreciated, for example, jars of hot dogs, jam or peanut butter, single-serve tuna cans and packets of ready-to-eat food.
Check in store at your local supermarket
Other posters have highlighted the different ways their supermarket lets shoppers know what the local/linked foodbank is short on:
The most practical thing I've seen, at a nearby Tesco, is paper shopping bags with a list of things to buy listed on them. So it will say "£5 bag, please add three tins beans, two stock cubes, four ketchup," or similar. So you know exactly what they currently need as these are hand-written. And there are various bags with different ££ totals, so you can choose what you can afford.
~ Brie
Morrisons have bags at the front of store on a cage for different items the local foodbanks need.
~ machasraven
Indeed, our local Morrisons does this. The bags contain items that the foodbank needs and are varying prices depending on what you want to spend. Take it through the till with your own shopping, then it is put in the foodbank trolley.
~ Flugelhorn
Foodbank 'pick up packs' in Morrisons
Remember: it's not just about food

The Trussell Trust lists the essential non-food items that are generally needed, but you should contact your local to see what they need at any given time. Here are the general essentials:

Toiletries: deodorant, toilet paper, shower gel, shaving gel, shampoo, soap, toothbrushes, toothpaste, hand wipes
Household items: laundry liquid detergent, laundry powder, washing up liquid
Feminine products: sanitary towels, tampons
Baby supplies: nappies, baby wipes and baby food
Here's another tip from the MSE Forum Foodbank Donation Thread:
Remember: foodbanks are always looking for carrier bags. They use a LOT in a week!

~ beanielou
Our Trussell Trust spokesperson adds: "Many foodbanks provide carrier bags for people to carry home their emergency food parcels. If you drop off your donation in a carrier bag and leave it, it will be appreciated by the foodbank. Equally, if you have a collection of carrier bags at home you don't need anymore, then put them in with your donation and they'll go to good use."
And what about items for pets? Some (but not all) foodbanks accept and distribute pet food. Contact your local to ask.
Essential toiletries are always a good donation idea
Save money on the items you donate

Make your donations go further by looking out for supermarket deals. MSE Rhiannon's regularly updated Supermarket coupons UK guide is a brilliant place to start. It's worth checking the Food & drink discounts page too.
Over on the MSE Forum, the Food shopping & groceries board is a hub for deals and recommendations. Here are a few popular ongoing threads that could save you some dough:
In order to max the donation I do look for the special offers, 2for1, Clubcard specials and use up whatever coupons I might have accumulated over the last few months. So currently I have a book of money off vouchers for M&S as well as lots of Clubcard ones too.

~ Brie
I look out for the '2+1 free' or 'three is cheaper' with sanitary towels, one for me and two to donate.

~ MovingForwards
Try a foodbank app

There are several apps designed to make clear what individual foodbanks are lacking, such as the free Bank the Food app.
A spokesperson from Bank the Food told us there are 400 foodbanks across the UK regularly updating their most needed items on the app, and 39,000 donors using it. The app pings users a list from their nominated foodbank when they enter the supermarket.
Unfortunately, not all foodbanks are connected to an app yet, and some that are don't update it regularly. The Trussell Trust recommends asking your local foodbank which (if any) apps they actually use. If they're not on the apps, you can still go direct to their website or social media account for information.
Here's what our MSE Forumites had to say about using the apps:
I've gone online before to see what's needed locally, but an app would be handier if I'm at the shops.

~ Cherryfudge
No one at our local is updating any of the apps at this point, so anything on there is out of date. And unfortunately their website directs you to the app which is months out of date.

~ Brie
The Bank the Food app might show what your local foodbank needs
You can donate cash instead

Cash is always gratefully received. A Trussell Trust spokesperson told us: "Foodbanks are currently buying more food at a time when prices are higher than ever – the sharp increase in people needing help is outstripping food donations. Cash donations are just as useful as food donations and they offer flexibility, allowing foodbanks to purchase the items that they need most."
Staff and volunteers work with the community, which means they encounter specific needs, for example, a family that needs nappies in a certain size or someone with particular dietary requirements. Cash allows them to procure those items. It can also help cover essential operating costs, for instance, fuel to deliver to people who can't reach the foodbank.
Think seasonally

Some of our MSE Forumites like to change up what they donate in the lead-up to special occasions or during particular times of the year:
I'm putting Lidl's own-brand factor 50 children's sunscreen in the collection basket this week (mid-July), as I live by the sea.

~ Misslayed
Usually about this time (Christmas) I look out for any special offers on Amazon for multi-box deals on things like Celebrations chocolates/Roses/Quality Street etc, then get about 20 boxes of whatever decent chocolate is on offer.

~ cymruchris
(If you're wondering how to get the most bang for your buck on seasonal treats, MSE Olivia's already done the work: Her Mince Pie Taste Test and Easter Egg Taste Test pitted the cheapest supermarket brands against each other to find out which ones represent the best value for money.)
Don't forget that the summer break puts a lot of financial pressure on families with children. Lots of people depend on school lunches to ensure kids get a decent meal, so school break means that an extra five meals a week need to be found for each child. Lots of schools also provide breakfasts and snacks too, so those need to be funded by families. So please check what your local foodbank might need to give everyone a nice lunch during the summer.
~ Brie
We asked the Trussell Trust if it recommends changing things up according to the time of year. "Most foodbanks don't have the facilities to store fresh food, so emergency food parcels tend to be consistent throughout the year," its spokesperson told us. "Many foodbanks do try and provide seasonal items, such as Christmas puddings, and will make direct appeals for these items when they're needed."
Take part in challenges

Each year, a group of money bloggers run the #FoodbankAdvent campaign, which aims to raise awareness and boost donations to foodbanks ahead of Christmas. It works like a reverse Advent calendar, with a different suggested item to donate each day.
Anyone can join in, but equally, you could create your own one. Parents might like to do this as a family project with the little ones, using free downloadable Advent calendars found online.
Special thanks to anti-poverty charity the Trussell Trust and to our MSE Forumites for their help with this blog.
Join the MSE Forum Discussion