I fostered a cat for a few months... here's how you can care for dogs, rabbits etc too (all for free)
As a cat lover living in a sixth-floor flat in London (who likes to travel occasionally), getting a cat full-time never seemed fair. I thought I was doomed to live a miserable, cat-less existence... until I started researching dog fostering for our MoneySaving for dog owners guide, and discovered the RSPCA needed cat fosterers too.
This turned out to be an ideal solution for me, as the cats need to be kept indoors, plus the charity will make alternative arrangements if I'm going away (eg, ask another fosterer to take them in).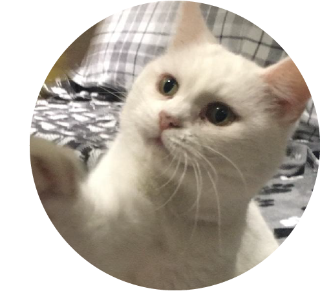 A few months down the line, and I am a fully-fledged fosterer, having cared for the lovely Dotty (pictured right) for a couple of months until she found her 'forever home'. And, after taking a short break from fostering over Christmas, I've now opened up my home to Vincent (below) – a very fluffy and affectionate ex-stray, whose favourite place to sleep is on my desk.

So if you're an animal lover without an animal to love... this could be the answer. Many people don't feel they're ready to commit to a pet for its lifetime, whether for financial reasons or uncertainty about the future. But fostering a pet can help you find a (temporary) furry friend, as well as help out a charity by freeing up space in their shelters. Even better, in most cases you won't need to pay a penny, as vet bills plus equipment and even food costs are covered.
Of course, fostering is still a big commitment, and not something to be undertaken lightly. But if you decide it's right for you, there are plenty of organisations in need of fosterers for the pets in their care. This can be for all sorts of reasons, eg, helping a nervous pet get used to living in a home. There are also projects which help find temporary homes for pets belonging to families fleeing domestic abuse, until they can be reunited.
Fosterers need to be over 18, and a number of charities say you need experience of the specific animal you're fostering, though it's not always necessary, eg, if you foster trainee guide dogs you'll be given full training.
What does fostering involve?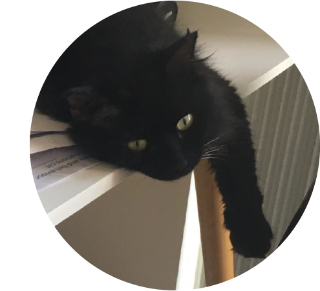 You'll be looking after an animal in your home temporarily, until the charity finds it a 'forever home' (ie, someone who can adopt it permanently). Fostering involves all the usual care you'd give your own pet, eg, feeding, playing, cleaning out litter trays/hutches etc.
You'll also need to be able to let your new friend go when they get adopted, which can be difficult once you've got attached, so fostering isn't for the faint-hearted. Remember though, you're helping pets find safe and loving homes and, while it may be tempting to adopt a pet you've grown attached to, you'll likely be able to help more animals if you continue fostering.
Ex-MSE Megan's family fostered guide-dogs-in-training for a number of years, and she says the benefits far outweighed the difficulty of having to let the dogs go:
It's a lovely way of having a dog if you can't fully commit to being at home regularly enough throughout the week to have your own pet. They arrive with their own toys, bed and food and it goes without saying they are exceptionally well behaved.
Many people say they would struggle to see the guide dog move on to its permanent home, but when you see the difference it can make to someone's life it's not so hard.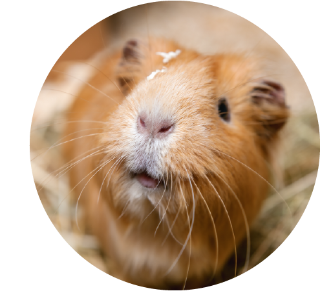 How much does it cost?

Fostering is a volunteer role, so there are no fees to pay. And the good news is, with most foster placements, you won't have to spend any of your own money on food or equipment. The charities we list below provide everything you need to look after your new charge, as well as paying for any vet bills.
The exception is if you're interested in fostering horses with the RSPCA, as it says in that case you'll be responsible for day-to-day costs (though it covers vet bills).
Even where the charity covers all costs, you may have to buy occasional items and claim the cost back. I've actually chosen not to expense the bits and pieces I've bought, as I can afford to buy the odd bag of food (and Dreamies), plus I see it as a donation to the RSPCA if I can take on some of the costs – though they have encouraged me to expense everything.
How long will I be expected to look after a pet for?
The amount of time you'll have any one pet in your home can vary, as it often depends on how quickly they find their 'forever home' – it could be days, weeks or months. But charities will usually find alternative arrangements if you need to temporarily stop fostering, eg, if you're going away on holiday.
In the last resort, if you've been fostering for a while and don't feel able to continue, charities will normally be able to find an alternative home for the pet – so don't feel you're locked into an open-ended commitment.
And while the whole point of fostering is it's a temporary commitment, if you really can't bear to say goodbye then in some cases it is possible to permanently adopt. Don't assume you'll definitely be able to do this though, as some charities won't let you keep an animal if someone else has already asked to adopt.
How to apply to foster a pet
We've listed some of the biggest animal charities in the UK currently on the lookout for foster carers. When we checked, we saw roles available across England, Scotland, Wales and Northern Ireland, including in Ballymena, Durham, Glasgow, Newport, Southampton and Torbay.
It may also be worth searching for opportunities with smaller charities in your local area if you can't find a suitable role through the organisations below.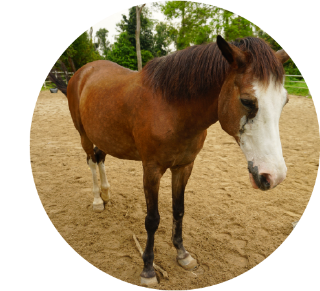 RSPCA – cats, dogs and horses
The RSPCA says it needs foster carers to help animals recover from neglect, abuse, illness or injury. And as well as cats and dogs, it also needs fosterers for the rescue ponies and horses in its care.
Unsurprisingly, requirements vary depending on which animal you want to foster:
Cats. You'll need previous experience of caring for cats and a spare room in your home.
Dogs. You'll need to have cared for dogs in the past, as well as a secure garden and plenty of time to spend with them.
Horses. You'll need experience of owning horses previously, as well as the space and facilities to care for them. There's a minimum six-month commitment, and you'll be responsible for day-to-day expenses, routine worming and all farrier costs. The RSPCA fosters horses in pairs for company (though if you already have a horse, you can just foster one). See the full criteria and details if you're interested.
Check out the RSPCA's volunteering opportunities to search for fostering roles in your area.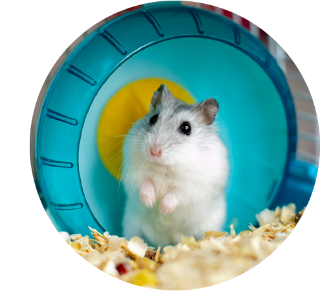 Blue Cross needs foster carers for all sorts of pets. As well as cats, dogs and horses, we saw opportunities to foster small animals such as chinchillas, degus, gerbils, guinea pigs, hamsters, mice and rabbits.

We even spotted a 'doggie bed and breakfast' fostering role, which involves picking dogs up from the rehoming centres in the evening, caring for them overnight and returning them in the morning. Blue Cross says this can be a great solution for someone who wants a pet but is out at work all day.
The requirements vary depending on the pet you want to foster, eg, you may need a spare room to foster a cat, or a garden to foster dogs and outdoor rabbits. It's worth noting that, unlike the RSPCA, if you foster horses with Blue Cross it will cover all costs.
To find opportunities in your area, check the Blue Cross volunteering page.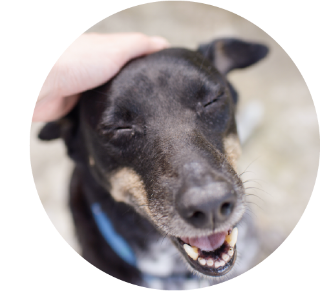 Dogs Trust says it's always on the lookout for foster carers for dogs which 'aren't cut out for kennels' – this might be because they're puppies, older dogs or have medical issues. Sometimes the kennels simply run out of space. To foster, it says you'll need to:
Live within an hour's drive of the rehoming centre.

Be at home to take care of the dog for a good part of the day.
Be emotionally resilient to say goodbye when the foster dog finds a new home.
Be able to transport the dog to and from appointments at the rehoming centre or vets.
Have written permission from your landlord if you live in rented accommodation.
Dogs Trust also runs the Freedom Project, which needs volunteers to foster dogs belonging to families fleeing domestic abuse, until they can be reunited. This is because many refuges can't accept pets.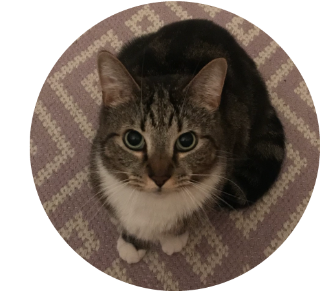 There are a few options if you choose to foster cats with Cats Protection – if you don't have any pets, you can opt to give your foster cat(s) the run of your house. But if you have pets already, you'll need a spare room or garden (the charity will provide a special pen) to keep them separate and avoid infections being passed. You'll need to discuss which option is most suitable with the charity. Search for opportunities in your area via Cats Protection's volunteering page.
Cats Protection also runs Paws Protect, a scheme to help foster cats belonging to families escaping domestic abuse. It currently only operates and needs carers in the south east of England (Bedfordshire, Berkshire, Buckinghamshire, Essex, Hertfordshire, Kent, London, Surrey and Sussex).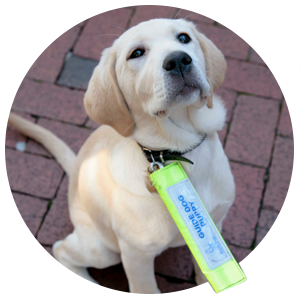 This is a slightly different form of fostering. The charity Guide Dogs uses volunteers in a number of different roles to help it train guide dogs for blind or partially sighted people. It recruits:

Trainee guide dog boarders. This role involves caring for a dog in your home when it's not at training school. It's best for people who want a dog but aren't able to provide the company it needs during the day. It's still a big commitment though, as you'll need to take it to the training centre each morning and pick it up in the evening.


Respite boarders. These volunteers take in guide dogs full-time for a short period if the owner is unwell or on holiday. The charity says it's useful to be able to take a dog at short notice, though this isn't essential.


Puppy walkers. This involves caring for a puppy full-time before it starts its training. Your job is to get it used to the wider world, eg, exposing it to normal household sounds (such as vacuum cleaners), taking it on public transport and into shops and restaurants. Puppies live with you from about eight weeks until they are a year old.
Guide Dogs says volunteers don't need any previous experience of dogs, as they'll be given full training. It also covers the cost of all food and equipment needed, as well as paying any vet bills.
However, your home will need a secure garden and an area of hard standing (ie, a driveway) or a yard. You'll also need to undertake a training programme and follow the charity's rules for dog care and behaviour.
Join the MSE Forum Discussion
Have your say
This is an open discussion and the comments do not represent the views of MSE. We want everyone to enjoy using our site but spam, bullying and offensive comments will not be tolerated. Posts may be deleted and repeat offenders blocked at our discretion. Please contact fbteam@moneysavingexpert.com if you wish to report any comments.