14 Audible MoneySaving tricks, including free audiobooks and three months' membership for £12
Audible has made the world of audiobooks accessible – yet buying one-off titles can be costly, sometimes £30+. If you're devouring several a month while spending time at home during the current lockdown, the cost can soon stack up.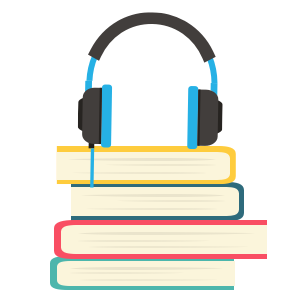 Audible is Amazon's audiobook-seller. It lets you buy audiobooks outright, but is probably better known for its range of subscription packages, where you get a certain number of credits each month (one credit lets you buy one book, which you get to keep even after your subscription's ended).
While subscribing can cut the cost to £7.99 a book, we've an easy trick that can instantly reduce even this to £3.99. Plus we'll show you how to get completely free Audible audiobooks, slash the cost of specific audiobooks by buying a Kindle book first and borrow digital copies of audiobooks for free from libraries.
So before you plug in your headphones, arm yourself with these top 14 tricks to get Audible audiobooks – and other types of audiobooks – dirt-cheap or even free...
Already an Audible member? How you can often HALVE the cost of your subscription for three months – making it £12 all-in
The standard one-book-a-month Audible* subscription costs £7.99/month. Yet we've found a way you can often slash this instantly to £3.99/mth. To try it, simply click through to cancel, and you may well find you're offered a cut-price membership of three months at £3.99/mth to tempt you to stay.
It's not guaranteed to work, and Audible won't confirm exactly who it offers its cut-price membership to. However, when we asked our Twitter users to test this trick, there was a 94% success rate – 16 out of the 17 who tried it were offered the £3.99/mth deal.

A BIG warning... Before trying this, be sure to use up any unused credits. If your membership is cancelled, you'll lose any remaining credits – though you'll keep any audiobooks you've already bought.
Log on to Audible's desktop site. Under Account Details, click 'Cancel membership'.


When asked why you want to leave, choose 'It's too expensive'. You then need to confirm that you wish to cancel – so in theory, your account could be cancelled at this point.


Immediately after that, it should offer it for £3.99/mth for three months. You may also be given the option of getting one additional free credit instead.
To be clear, this isn't guaranteed to work – it's possible your account may actually be cancelled instead (in which case, you can always just rejoin). But the feedback we've had from users who have given it a go is good:
Wahoooo it worked! Thank you MSE!
Vicki
Yes! Worked a treat. Thank you!
Jonny
We've only heard of this not working a couple of times, when MoneySavers who had already taken up the offer tried it again, so don't count on a £3.99/mth subscription for years to come.
Others though who have had the £3.99/mth previously HAVE reported being able to get it again, so even if you've done it before, it's worth a shot. If you try this, let us know how you get on in the comments below or in the Audible Tricks forum thread.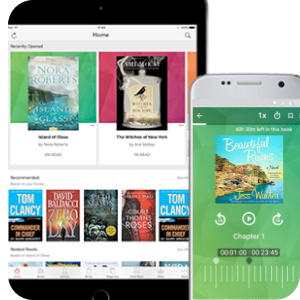 New to Audible? Get one book totally free

If you're new to Audible's subscription service, you can take advantage of its 30-day free trial* to get a free audiobook (which you can keep). If you took out a trial a while ago, it's worth checking to see if it offers you another one, but there are no guarantees.
You'll need to give payment details to sign up. Audible obviously hopes that you'll end up paying, and will charge you £7.99/mth after the 30 days are up. So if you don't want to continue with your subscription, make sure you remember to cancel (and if you just want to grab the free audiobook, cancel as soon as you've got it).
You can send your mates one FREE Audible book – and vice versa
You probably know precisely what your bestie looks for in a book – and with this trick, you can send them one of your audiobooks for free. So why not team up with a pal and send each other a freebie? You don't need to be an Audible subscriber to give or receive books.
To send a free book, open the Audible app, then go to 'My Library'. Click the three dots next to your chosen title, and hit 'Send this book'. You need to own a book already to send it, but the title will remain in your library after you've gifted it.
While you can send as many freebies as you like, users can only download one they've been sent for free. That's one EVER, so pick wisely. See full terms.
Enjoy 100s of free Audible kids' audiobooks, incl Winnie the Pooh and Alice in Wonderland
Audible has released a collection of kids' audiobooks for free, which it says will be available "for as long as schools are closed" due to the current coronavirus crisis. Books include Alice's Adventures in Wonderland, The Secret Garden, Winnie the Pooh and Timeless Tales of Beatrix Potter.

This is an amazing freebie and we've listened to hours so far – the current obsession in our house is Laurie Berkner's Song and Story Kitchen.
Audiobook-worm? Up your subscription package to get books from £4.50 each
Audible usually plugs its £7.99 for one-book-a-month subscription. But if you're a keen listener, it can pay to opt for a more expensive subscription which'll give you more credits each month instead.
The best value subscription is 24 books a year for £109.99/year, which works out at £4.58 a book. Alternatively, you can choose 12 books a year at £69.99/yr (£5.83 a book).
Both those options require you to pay upfront for a year, so are best only if you're certain you'll really use your subscription. If you just want to try a higher-frequency subscription instead, you can opt for two books a month at £14.99/mth (£7.50 a book).
Of course, if you can get the £3.99/mth deal above, that's still the cheapest option per book. But you'll only get that cheap rate for three months, and only one book a month in that time. So if you're an avid listener, the other packages may be worth a look.

Buying a book without a subscription? Bizarrely, buying the Kindle book first can slash the cost
This sounds odd, but it's often much cheaper to buy a Kindle book first and then opt for the audiobook as an addition, rather than just buy the audiobook outright. (Kindle is an Amazon brand, like Audible.)
For example, when we checked this week we found Violet by SJI Holliday for 99p on Kindle, and it then cost a further £3.49 to add the audiobook. That's £4.48 in total – a massive £12.40 saving on the audiobook's £16.88 list price. Though of course it doesn't beat paying £3.99/mth above – so that subscription trick may still be worth trying first if you can.
To see if you can cut the upfront cost of an Audible book via this Kindle trick, go to Amazon and search for the title's Kindle e-book. Below the 'Buy now' button, there's usually a button to 'Add an Audible narration' at an extra charge. Compare the total cost with the audiobook's normal price to see if it wins.
It's worth noting you don't actually need a Kindle for this trick to work – you can buy a Kindle e-book without actually owning the device, and listen to the audiobook via your phone, for example.
Got lots of Kindle books? Quickly check which you can get as a cheap audiobook
If you're a Kindle fan, log on to Amazon's Matchmaker Tool* to see which of your Kindle titles you can add an audiobook to, for a usually reasonable charge. A quick check on my list revealed upgrades including Once Upon a River by Diane Setterfield for £2.99 (Audible list price £19.24) and The Heart's Invisible Furies by John Boyne for £2.99 (£25.99).

Get alerts for £1.99 daily Audible deals
Audible offers brilliant daily deals for members, including one book for £1.99, 2for1 deals and £3 sales. You need to be a member to get these.
It's well worth signing up for Audible's daily deals email alerts. Go to your Account Details page on the desktop site and click on 'Email Preferences'. Tick the 'Audible Daily Deals' box.

Kindle Unlimited member? You can borrow from a selection of more than 2,000 audiobooks

Kindle Unlimited* is a £7.99/mth subscription service which gives you access to a library of a million Kindle e-books. But not everyone realises that Kindle Unlimited membership also gives you access to over 2,000 audiobooks, such as Life of Pi by Yann Martel and Bricking It by Nick Spalding. However, this doesn't mean you'll get access to the audiobook version of every book included in Kindle Unlimited.
You don't download the audiobooks directly – they come as an add-on when you download the relevant Kindle Unlimited e-book (it lets you borrow 10 e-books at any one time). Audiobooks included in Kindle Unlimited will automatically appear in your Audible library when you get the Kindle e-book (see more details).
New to Kindle Unlimited? It offers a 30-day free trial. You'll need to give payment details to sign up though, so make sure you remember to cancel if you don't want to continue with your subscription.

Use 'em or lose 'em – don't rack up too many credits
An Audible subscription gives you a certain number of credits each month (with the £7.99/mth subscription, it's one), and you can use one credit to buy one audiobook.
Credits don't have an expiry date, so you can save 'em up if you don't spend your credits in a given month. But crucially there's a limit on how many credits you can roll over, so don't forget about them.
The number of credits you can hold varies according to your subscription, eg, with the £7.99 one-book monthly membership, you can save up to a maximum of six credits. See a full explanation on Audible.
'Try before you buy' works with Audible too
Before you commit to buying an audiobook, you can try a free sample online at Audible – just as Amazon lets you try a free sample of Kindle books. Just click the 'sample' button underneath the book cover image.
Don't assume Audible is cheapest – compare prices on other sites

The Audible business model is that it is a one-stop shop for your audiobook needs. Yet audiobook prices vary wildly between sellers.
If you just want a one-off book, don't assume that Audible's necessarily cheapest. It's also worth checking Apple Play, Kobo and Google Play. You will need to download and listen via their apps or programs rather than on Audible, so check your device is compatible before purchasing.
For example, when we checked The Giver of Stars by Jojo Moyes was £16 on Kobo, £15 on Google Play, £13 on Audible and £10 on Apple Books. So it pays to do a quick comparison.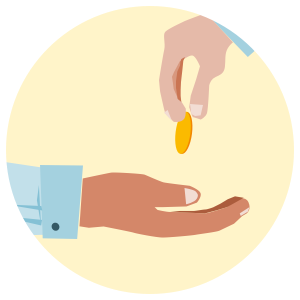 Audiobook not living up to expectations? It's possible to get a refund
If you're REALLY not a fan of an Audible book, you can return it within a year of purchase. It's straightforward to do – just select the reason you're returning it, such as 'Did not like the book' or 'Did not like the narrator', from a list. (See full step-by-step instructions.)

Audible allows you to return a book after you've finished. Of course, you should only do this if you were genuinely disappointed with a purchase, and even then carefully consider the ethics of doing it, to be fair to authors – after all, audiobooks take time and money to produce, as well as a lot of hard work.
If you paid in cash, you'll get a refund. If you used an Audible credit to buy it, you'll be given an extra credit.
There's no set number of books you can return, but reading between the lines, Audible doesn't want folk to take the mickey.
It says: "You can return audiobooks if you're not completely satisfied, but we may limit how many you can return. This limit varies based on the number of returns you've already made, and the timing of your return."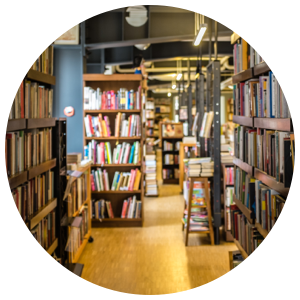 Listen to 100s of best-selling digital audiobooks for FREE via your library

This one's a game-changer. Many libraries allow borrowers to listen to a vast catalogue of digital audiobooks for free – and often you can borrow the same book with the same narrator as you'd get on Audible.
As an example, my local library in Essex uses a brilliant app called Borrow Box. All you need is a login, then you can borrow up to seven audiobooks at a time from a selection of 500. You may need to wait a month or so to 'borrow' popular books if there's a queue, but often there's not.
Current options include Becoming by Michelle Obama, The Handmaid's Tale by Margaret Atwood (read by Elisabeth Moss) and Twas the Nightshift Before Christmas by Adam Kay.
Different libraries offer different services, but all the libraries we checked offered some kind of digital audiobook service, so it's widespread. The best thing is to check out your local library's site to see what's on offer.
Get PAID £3.20 to get a free Kobo audiobook

Rival audiobook-seller Kobo works in a similar way to Audible, but charges a pound less – its subscription costs £6.99/mth for one credit a month (though of course this still doesn't beat the £3.99 deal above).
But even better, right now there's a trick to get a free book and actually get paid £3.20 for doing so.
As with Audible, if you're new to Kobo you can take a 30-day free trial to get any audiobook for free, which you can keep. (Make sure you mark in your diary to cancel if you don't want to continue with your subscription, otherwise you'll be charged £6.99/mth.)
But if you go via cashback website Topcashback right now it'll pay you £3.20 for doing the trial. Remember though that cashback is never guaranteed – see our full guide to Cashback Sites.
Join the MSE Forum Discussion