How I got £20 of food & drink for 65p – my week of couponing
There's no sugar-coating it, times are tough and the latest financial crisis (yes, I remember 2008) is still hitting pockets hard. While the heyday of extreme couponing might be over (see my blog Is couponing kaput? for more on this) occasionally the planets align and I get in a good week of couponing, and you can, too!
You just have to check our Supermarket coupons page to see that clipping coupons from newspapers has gone the way of the dodo and digital has largely taken over. It can be a faff, but if you've always got your smartphone with you it can be really convenient. This week, I used a combination of app freebies, digital coupons from social media, manufacturer coupons sent to compensate for a defective product, and some good ol' fashioned MoneySaving.
It's worth mentioning that while Veganuary might be ending, I've been vegan since 2006 and extreme couponing since 2013 so I'll be proving these aren't mutually exclusive and you can coupon vegan!
App, couponing, and offer stacking savings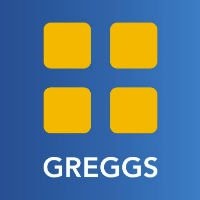 Free £1.85 tea
I started the week picking up a FREE £1.85 cup of tea with soy milk at Greggs using O2 Priority. I wouldn't suggest moving to O2 just for the freebies – I've actually been with O2 since my school boyfriend gave me a SIM card but stayed for the freebies and free roaming in Europe – but if you're already on O2 it's definitely worth picking up.
Free £1.20 vegan sausage roll
On Fridays, O2 also has an offer for a free breakfast roll or sausage roll at Greggs, so as I was planning on doing a bit of shopping in my lunchbreak I thought I'd pick up a free £1.20 vegan sausage roll. Is it the healthiest food ever? Of course not, but it's free, vegan, and I was already going to Tesco which is next to Greggs.
The main reason I went out was to use some high-value manufacturers coupons I was sent due to a defective frozen ready meal, the brand kindly sent me £10 to use – way over the value of the ready meal!
Once again, I'll address the fact that ready meals aren't the healthiest option, but I have an ADHD brain and sometimes while working or doing a project in my house or garden I'll hyperfocus for 6+ hours and then realise I'm about to pass out because I didn't eat or drink, so I like to have vegan and gluten-free ready meals in the freezer in case this happens.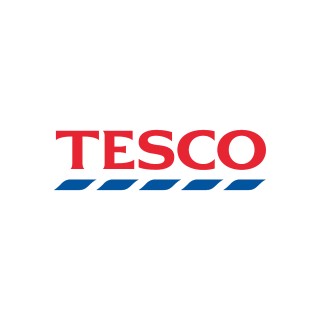 Tesco 5 for 4 on all frozen products
So I spied Tesco's 5 for 4 offer on all frozen products* in larger stores until Tuesday 14 February if you have a Clubcard and thought this would be the perfect time to stock up. As it's valid on all frozen products, you could use it as an opportunity to stock up on frozen fruit or vegetables, but as I mentioned – I plan to stack this offer with my high-value manufactures coupons to get 5 meals as cheaply as possible.
As only the cheapest item is free in the deal, I chose five £2.80 vegan and gluten-free meals from the brand I had £10 of coupons to use, which was £14 before the discount, and £11.20 after the discount – so with £10 of coupons, I paid £1.20, right? Or did I?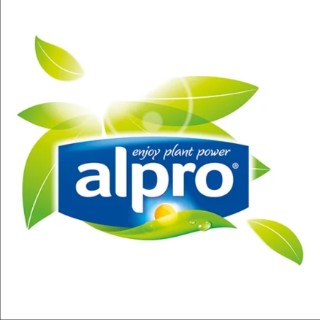 Free £1.90 Alpro oat milk
While scrolling Instagram, I saw an ad for a free carton of Alpro This Is Not M*lk oat milk. Clicking on ads on social media can seem super suspicious, and you'd be right to be, but I did some checking and it's legit, here's the full T&Cs for the coupon on Alpro's site. If you want to get the coupon for yourself, try following Alpro on social media and see if the advert comes up for you.
Alpro This Is Not M*lk whole oat 1L is normally £1.90, so the coupon took off £1.90 from my total... but it's currently £1.35 for Clubcard holders until Tuesday 31 January so I had an overage of 55p (overage is when a coupon is worth more than the price of the product), meaning I paid just 65p for £15.90 of shopping - result!
Savvy shopping savings
I also picked up a couple of extras in Home Bargains, which you might not think of as the first port of call for a savvy vegan shopper looking for discounts, but it can be fantastic for savings.
| | | | |
| --- | --- | --- | --- |
| Product | Tesco price | Home Bargains price | Saving |
| Coconut milk, 400ml | £1 | 79p | 21p |
| Del Monte pineapple chunks, 432g | £1.10 | 99p | 11p |
| Violife mild cheddar slices, 10 pack | £2 (normally £2.75) | £1.39 | 61p |
| Pecan nuts, 200g | £3.30 | £2.59 | 71p |
As I was just doing a quick shop for a few bits, a saving of £1.64 doesn't seem that impressive, but I've found that downshifting as much of my shopping as I can from Tesco (or even Aldi!) to Home Bargains regularly saves me money. The only problem is not every Home Bargains sells the same items, and sometimes you'll find bargains that are limited stock – like the £1.80 potato milk I found a couple of weeks ago for 19p a litre.
Of course, if you don't have a Greggs, Tesco, and Home Bargains in the same location within walking distance from your house like I do, you'll have to factor in the cost of petrol or public transport when calculating your savings. Luckily for me, all it cost me was the wear on my shoes as I like to go out for a walk on my lunchbreaks anyway.
What's your best combination of coupons, cashback, and savvy shopping recently? Let me know on Twitter.