BT Deals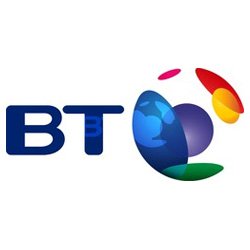 We don't currently have any BT deals.
Latest Expired Deals
40%+ off BT Sport on Sky TV 

Equiv. £15.67/mth for SD, £20.54/mth in HD 

If you already have an active Sky TV subscription and want all four BT Sport channels, this deal gives you 6 months' 'free', which works out at 44% off its usual monthly price. You'll pay £20 upfront, nothing for months 0-6 then the usual £27.99/mth for months 7-12, which works out an equiv £15.67/mth over the 12mth contract.

This lets you view in standard definition, if you want HD you can add it for £6.50/mth, with the first three months 'free', which works out as £20.54/mth over 12mths (40% off the price you'd normally pay) - though make sure you have an HD compatible Sky box.

How to get it:

1. It's an online only deal, so go via this BT link* which is live until 5:59pm on Fri 28 Sep. Once on the offer page, enter your Sky TV viewing card number and details. If you're an existing BT customer you can log in.

2. You'll be presented with the HD add-on option which you can select. If you don't want it, ensure 'no thanks' is ticked.

WARNING: You'll continue to be charged £27.99/mth (£34.49/mth including HD) if you don't cancel before the 12 months is up, as it will automatically renew. If you want to cancel, just contact BT at least 30 days' before your contract ends.


TV, fibre & line rent equiv £41.09/mth

Plus claim a £100 prepaid Mastercard and £40 M&S voucher

Until Mon 28 Nov, BT newbies can get the Entertainment Plus + Unlimited BT Infinity 1 + Weekend Calls TV and up-to-52Mb fibre broadband bundle, which comes with a decent number of channels. It's the second offer down.

It also includes weekend calls and gives access to all BT Sport channels. It's on a 12-month contract.

See our Digital TV Deals page for full info.