MSE Update, Wed 17 Feb at 11.22am: This trick has been very popular and a key element of it – the 'Shimmer All Night' set – has now sold out, which sadly means it's no longer possible to get £116 of No7 for £30. You can now get £40 of No7 beauty for £12 online, plus delivery – it's not as strong a deal, but still decent, and is significantly cheaper.
We've left the original trick below for reference as you may still want to use some of the other offers...
Here's a trick to bag a huge £116 of No7 beauty products for just £30 by stacking deals and a 'free gift' offer – you'll only be able to do this full trick online but it is possible to still get £28 of No7 for £12 in-store. Boots says it has decent stock, but these deals are incredibly popular with MoneySavers and usually go quickly, so don't hang about if you want to do this.

Valentine's Day is this Sunday, but for many of us this year will be slightly different than others. Though romance is lovely, over-commercialised pressure to spend isn't. So whether you're with or without your loved ones, I've come up with a list of some free and thoughtful MoneySaving activities you can do together, virtually or in person, with your partner, family or friends.
Recent Blogs
18 January 2022

17 January 2022

1 January 2022

21 December 2021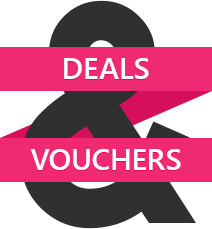 Visit our Deals & Vouchers section to ensure you don't miss out on the best deals.
Read more
»