Veganuary (where people try veganism for January) is like Christmas for vegans as it's when most of the new products and deals launch. As a vegan of over 16 years, I can confidently say there's no time like 2023 to try veganism. To help you save money as well as animals and the planet, I've collated the best restaurant and takeaway deals such as £2 off Burger King vegan bacon burger, and supermarket coupons such as free £2.50 plant-based egg and free £1 vegan butter.
Get all this & more in MoneySavingExpert's weekly email full of guides,vouchers and deals
Recent Blogs
23 March 2023

21 March 2023

2 March 2023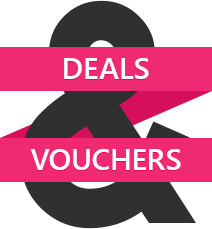 Visit our Deals & Vouchers section to ensure you don't miss out on the best deals.
Read more
»