Lockdown has brought out the bookworm in many of us. And with libraries and bookshops currently off limits for most people, digital books can't be beaten for convenience. So we've updated our 20 easy tricks to access thousands of e-books and audiobooks for free.
Get all this & more in MoneySavingExpert's weekly email full of guides,vouchers and deals
Recent Blogs
9 May 2023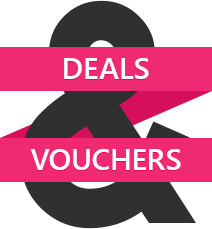 Visit our Deals & Vouchers section to ensure you don't miss out on the best deals.
Read more
»