Don't go robbing WHSmith, there are better ways to get free books. Yes, you can go to your local library but unfortunately many have closed due to funding cuts, and if you forget to take the books back you could be hit with hefty late fees. Not very free! Locally-organised free book swapping stations known as 'Little Free Library' are becoming more popular due to their convenience, so here I'll tell you more about what it is, and how you can find one near you.
Recent Blogs
21 February 2020

20 February 2020

17 February 2020

Live or work near a Caffè Nero? Listen up… There's a way you can get 50+ hot drinks on the house each year by combining separate offers (known as 'stacking'). It'll work on most coffees, hot chocolate and tea – it's all about the free tea in my eyes – and could be a lifesaver on those days when a...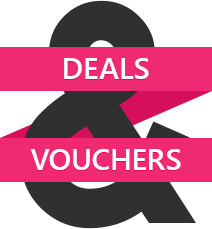 Visit our Deals & Vouchers section to ensure you don't miss out on the best deals.
Read more
»