For many, Kindle e-readers are an everyday essential – or at least a summer holiday must-have – and if you're thinking of buying one, we've tricks to cut the cost. Then once you've got a Kindle, or if you already own one, there are tips lower down to help you bag free Kindle books.

If you trawl Amazon's e-book store, you'll find hundreds of out-of-copyright classics available completely free of charge as digital downloads… But wait a minute. There are usually paid-for (often identical) duplicates, and these might come up first in your search results. So, remember to look down the list and take a leaf out of MSE's book – don't pay for owt you...
Recent Blogs
20 August 2019

14 August 2019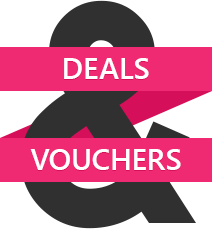 Visit our Deals & Vouchers section to ensure you don't miss out on the best deals.
Read more
»