If, like me, you believe the joy of the holiday season should be for everyone - animals included - you might be leaving them off your plate this year. Or maybe you're cooking for someone else, and you have no idea what to get? Fear not, I've rounded up some of my favourites along with tips to get discounts that'll leave you feeling jolly.
Get all this & more in MoneySavingExpert's weekly email full of guides,vouchers and deals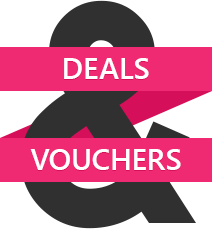 Visit our Deals & Vouchers section to ensure you don't miss out on the best deals.
Read more
»