As I'm still in hospital battling Crohn's Disease, I've been taking some time off from terrorising the supermarket till staff with my usual stacks of coupons… but what I have been doing is collecting them up for when I'm back on my feet. Nothing gets between the Coupon Kid and his coupons! As you may already know,...
Recent Blogs
23 April 2019

23 April 2019

Do you want to COME ON DOOOOWN and appear on a TV game show? It's easier than you might think to get picked. Here are the tips and casting calls you need. Being on a TV game show can be a really fun experience and the chance of winning big prizes or cash is the icing on...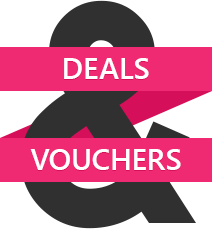 Visit our Deals & Vouchers section to ensure you don't miss out on the best deals.
Read more
»