Get 'paid' to walk using free apps
Earn cinema tickets, coffee & more for steps and other activity
Walking has great value – not just to your health, or to the environment, but also monetary value. This is because there are a plethora of free apps (or ones you can use if you have certain health/life insurance plans) that effectively pay you to walk.
While some apps only record walking, others will also reward you for activities such as running, cycling, and swimming. They monitor your activity by either syncing with your phone's built-in pedometer and GPS (so you'll need the location setting turned on), or connecting with third-party fitness apps, or with an activity tracker such as Fitbit or Garmin.
You'll earn points which can then be converted into vouchers for big retailers such as Currys and John Lewis, cinema tickets, Starbucks coffee or Now TV passes, depending on the activity rewards app you use.
The NHS says the average person takes between 3,000 and 4,000 steps in a day, but it also says the target for a healthy heart is 10,000 a day, and of course walking's the most environmentally friendly way of getting around.
These apps can be good motivation to get us moving more – something MSE founder Martin Lewis (a self-confessed fitness tracker addict) clearly doesn't have a problem with...
We asked MoneySavers which free activity rewards apps they use – below are three of the most popular: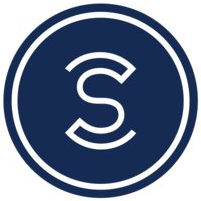 Sweatcoin - various rewards, eg, Now TV
Get it: Android | iPhone (5s onwards)
You'll need to sign up with your email address and phone number, and allow it to track your location. Sweatcoin says it doesn't sell anyone's data.
What activities does it log? Only outdoor steps, so any walking you do when there's a roof over your head won't count. This includes, as I painfully found out, walking up 10 flights of stairs in MSE Towers – ah. So you'll get the most out of this app if you're someone who spends more time walking the dog, than on a treadmill at the gym – do check out our cheap gym memberships & free fitness guide though.
How does it track activities? Sweatcoin doesn't link up with fitness trackers, but if you have an Apple Watch 2 or later model, you can link it with that. Otherwise you'll always need your phone with you – though as it only tracks steps outdoors this might not be too much of a problem.
It uses the phone's built-in pedometer and GPS map tracking – you'll need location setting on for it to track your steps as it compares both to verify your step count. You either need to keep the app open for it to work, or allow it to run in the background, though this could be a battery drainer.
How many points does it give? Its points are known as sweatcoins – 1,000 steps equals 0.95 sweatcoins, but the free version only allows you to track up to 5,000 steps a day.
Not every step you take is always counted – only those Sweatcoin's algorithm can verify (it says about 65% on average) – and it also says it misses the odd step when its 'battery saver' mode is on. When I tested it, out of 2,000 steps, it converted 1,664 of them into sweatcoins.
What can you spend rewards on? The rewards can be a bit hit-and-miss as they change daily, are quite limited, and don't often have the mass appeal of a high street voucher.
When I checked, there were only a handful of rewards available. Five sweatcoins (the equivalent of 5,000 verified steps or two and a half miles) could get a slightly underwhelming three-month subscription to lesser-known streaming service TVPlayer (normally £14) which you have to remember to cancel after three months or you'll be charged an ongoing fee.
Other MoneySavers have spotted passes for the more well-known streaming service Now TV. Sweatcoin says it also regularly has PayPal credit and Amazon vouchers available.
It has a 'marathon offers' section, which require a much larger number of points, including 20,000 sweatcoins for either an iPhone XS, curved Samsung TV or £1,000 Thomas Cook holiday – though if you did the maximum number of steps every day on the free version, this would take you a mere ELEVEN years to achieve... better get those trainers laced up then.
Sweatcoin says its long-term goal is for sweatcoin to become a legitimate cryptocurrency (the trendy word for digital money) which its members could use to pay their bills.
How does it make money? It partners with brands, who pay to be featured within the marketplace of its app, and also has a limited amount of advertising.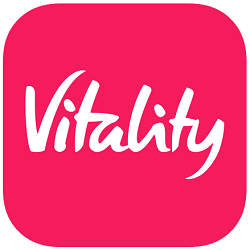 You can only use the Vitality Rewards app if you've a personal or business health or life insurance plan with Vitality. Of course, this shouldn't be the only reason for taking out a policy – see our health insurance or life insurance guides.
What activities does it log? Walking, running, cycling, swimming, joining a Parkrun or working out at a partner gym. See Vitality for full activity tracking info.
How does it track activities? You'll need to link an activity tracking device to the app. It supports Apple Health, Garmin, Polar, Fitbit, Misfit and Withings.
How many points does it give? Different activities earn you a certain number of Vitality active points, with a maximum of eight points per day. It works on a weekly basis starting each Monday and you can earn a total of 40 points in a week.
If 7,000 steps are tracked in a day, that earns you three Vitality active points. 10,000 steps gets you five points and 12,500+ steps gets you the full eight points. See Vitality for more info on earning points from other activities.
What can you spend rewards on? Earn a certain number of points in a week and you'll be able to collect your rewards the following week.
If you earn 12 points in a week (the equivalent of 22,500 steps or 10.7 miles) you can get one free drink at Starbucks, while 12 points in two consecutive weeks earns you a free cinema ticket at Vue or Cineworld.
There's also a way to get Amazon Prime for free. You'll be signed up to a year's Prime (normally £79), but every month you track 160 activity points (no walk in the park), you'll get the next month's Prime free – decent if you were going to sign up for Prime anyway.
Watch out though, as every time you don't track 160 points in a month, you'll be charged £7.90 for the following month's Prime – so you'll need to keep up the motivation or it'll cost you. See Vitality for full terms and conditions.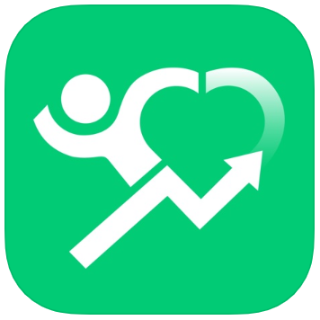 Charity Miles - earn money for charities
You'll need to sign up with your email address and allow it to track your location. It says it'll never share your data.
What activities does it log? Walking and running (both outdoor and indoor), and outdoor cycling.

How does it track activities? It won't track your activity automatically – you've got to open the app and select to start a workout each time you want it to track what you do. It uses your phone's GPS and motion sensors. It says the tracking of indoor activity is likely to be less accurate.
How many points does it give? For every mile you move, you'll earn money for your chosen charity. You're not awarded a specific amount each time – the charity gets a percentage of the money available, dependent on how many miles have been accrued for it.
What can you spend rewards on? 40+ charities (though a lot are US-based) including Save The Children, Stand Up To Cancer, and the World Wildlife Fund. You pick which charity you want to support when you sign up, though you can change this at any time.
How does it make money? From sponsorship – you'll see advertising within the app, and when you start an activity.
Will these apps drain my phone battery?
It's worth noting that because some fitness rewards apps are constantly monitoring your activity (others only do it when you tell it to), this can drain the battery power on some phones, which is one of the biggest criticisms we hear about these apps.
I certainly noticed a much bigger drop in battery percentage than normal after running Sweatcoin and Charity Miles, so while it may not affect every phone the same way, it's good to keep an eye on this.
Are these apps worth it?
If you do a decent amount of walking or other exercise, then why not get some extra perks for doing what you'd normally do anyway. If you're looking for something to encourage you to get fitter or be more environmentally friendly by ditching the car and walking instead, then these can be good for that also.
However, if vouchers are your primary focus of gratification above health and fitness, then you may be disappointed as some rewards can take a while to accrue.
Some apps do have paid tiers which can get you rewards quicker, but you should be cautious of these as apps can change their terms, or the rewards they offer, at any time – we saw this back in 2016 with the Bounts fitness app membership changes.
It's best to see any rewards you get as a bonus rather than a guarantee.
Do you use any apps that reward you for steps or other physical activity? Let us know which you use, whether it's any good, and what rewards you've bagged.
You can comment below, via Twitter @MSE_Deals, or MSE Deals Facebook.