Easter and the four-day weekend are over, but you can cheer yourself up with some cracking deals on Easter chocolate. Retailers have now slashed the price of loads of Easter-themed items, meaning you can now grab a 12-pack of Creme Eggs for £2 at Sainsbury's – effectively 17p per egg – also 25p Malteaster bunnies at Tesco, 50p...
Recent Blogs
23 April 2019

23 April 2019

Do you want to COME ON DOOOOWN and appear on a TV game show? It's easier than you might think to get picked. Here are the tips and casting calls you need. Being on a TV game show can be a really fun experience and the chance of winning big prizes or cash is the icing on...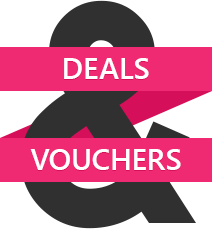 Visit our Deals & Vouchers section to ensure you don't miss out on the best deals.
Read more
»