Going to the gym to get fitter, healthier and in shape is great, but it comes at a price (and we don't just mean giving up doughnuts). Before locking yourself into a costly gym membership – typically £120-£720 a year – or if you can't afford it, consider giving free outdoor gyms a try.

If your New Year's resolution for 2015 is to eat better and get more exercise (and you're not among the two-thirds of Brits who've already given up!) then you'll now be a few weeks into a healthy new lifestyle, and those can become expensive. Costly gym memberships aren't for everyone – so if you've used up your...
Recent Blogs
20 August 2019

14 August 2019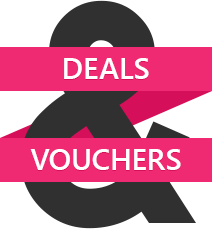 Visit our Deals & Vouchers section to ensure you don't miss out on the best deals.
Read more
»