Ikea's promotion where everyone who scans its loyalty card when paying gets a 'free' gift, which could be worth £1,000+ or less than a quid. This was hugely popular when it ran from May to August, and now it's back… This is basically a prize draw, but a good one, because everyone wins something – it might be a hot dog, which normally costs...
Recent Blogs
23 April 2019

23 April 2019

Do you want to COME ON DOOOOWN and appear on a TV game show? It's easier than you might think to get picked. Here are the tips and casting calls you need. Being on a TV game show can be a really fun experience and the chance of winning big prizes or cash is the icing on...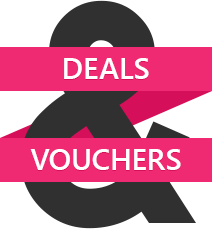 Visit our Deals & Vouchers section to ensure you don't miss out on the best deals.
Read more
»