Now the festive season is over, both supermarkets and other retailers are slashing prices and Christmas chocolates and sweets are being sold off at a fraction of the price. When it's gone, it's gone though, so go quick if you want to stock up. If banning chocolate wasn't one of your New Year's resolutions (don't worry, it...
Get all this & more in MoneySavingExpert's weekly email full of guides,vouchers and deals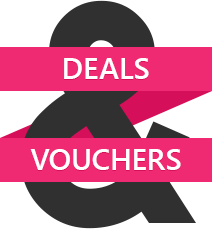 Visit our Deals & Vouchers section to ensure you don't miss out on the best deals.
Read more
»