Now the festive season is over, both supermarkets and other retailers are slashing prices and Christmas chocolates and sweets are being sold off at a fraction of the price. When it's gone, it's gone though, so go quick if you want to stock up. If banning chocolate wasn't one of your New Year's resolutions (don't worry, it...
Recent Blogs
23 April 2019

23 April 2019

Do you want to COME ON DOOOOWN and appear on a TV game show? It's easier than you might think to get picked. Here are the tips and casting calls you need. Being on a TV game show can be a really fun experience and the chance of winning big prizes or cash is the icing on...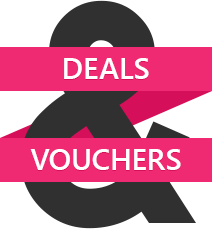 Visit our Deals & Vouchers section to ensure you don't miss out on the best deals.
Read more
»