At MSE, we've challenged you to 'downshift' your grocery shop for years (check our Downshifting Guide), but you can also save money on make-up and beauty products by downshifting from brands to much cheaper 'dupes' – a look-alike product, where often even the packaging is similar to the more expensive brand.


Buying perfume this Christmas? Well, the value of buying perfume gift sets containing extra smellies, rather than bottles individually isn't something to turn your nose up at. Along with the perfumes themselves, these gift sets contain scented bubble baths and body or hand creams at little, or no extra cost. These items can soon stack up –...
Recent Blogs
16 April 2019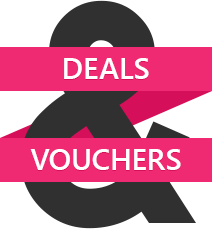 Visit our Deals & Vouchers section to ensure you don't miss out on the best deals.
Read more
»