Inspired by The Great British Bake Off? If Mary Berry's floral bomber jackets have put you in the mood for all things cake and pastry related, don't spend a fortune on equipment. Instead, bag some Jane Asher bargains for £1. Jane Asher, actress turned baking entrepreneur, has a seriously tasty looking website with absolutely everything you need...

Anything to do with the Disney film Frozen is incredibly hard to get hold of . They're not cheap, either. But I've managed to stumble across a great selection – all for £1 per item. MSE Update Wed 19 Nov, 09.30am: A wide range of £1 Frozen merchandise can now be found at rival pound shop chain Poundworld In...
Recent Blogs
19 June 2018

Supermarkets try all sorts of tactics to make us spend more, and a trick of the eye means you could be missing out on the best value items every time you go shopping. It's all about where products are positioned on the shelves, with stores tending to place more expensive items at average eye-level, hoping we'll grab...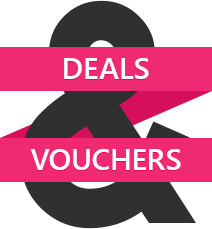 Visit our Deals & Vouchers section to ensure you don't miss out on the best deals.
Read more
»