Inspired by The Great British Bake Off? If Mary Berry's floral bomber jackets have put you in the mood for all things cake and pastry related, don't spend a fortune on equipment. Instead, bag some Jane Asher bargains for £1. Jane Asher, actress turned baking entrepreneur, has a seriously tasty looking website with absolutely everything you need...

Anything to do with the Disney film Frozen is incredibly hard to get hold of . They're not cheap, either. But I've managed to stumble across a great selection – all for £1 per item. MSE Update Wed 19 Nov, 09.30am: A wide range of £1 Frozen merchandise can now be found at rival pound shop chain Poundworld In...
Get all this & more in MoneySavingExpert's weekly email full of guides,vouchers and deals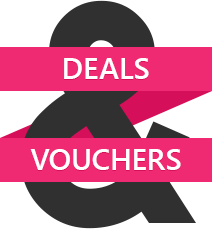 Visit our Deals & Vouchers section to ensure you don't miss out on the best deals.
Read more
»