If you're one of the record 225,000 people taking part in Veganuary this year, or if like me, you're on your 13th (or more!) consecutive vegan January, chances are you like food. And animals. So I've rounded up the best discounts in vegan-friendly restaurants to help you save money and animals this month.

Nothing beats free food in my opinion, and there's a new daily prize draw that anyone can play – completely free of charge – where the prizes are edible. Win A Dinner has just launched, giving you the chance to win food prizes every day in its totally free lottery. It works exactly the same as other...
Recent Blogs
23 April 2019

23 April 2019

Do you want to COME ON DOOOOWN and appear on a TV game show? It's easier than you might think to get picked. Here are the tips and casting calls you need. Being on a TV game show can be a really fun experience and the chance of winning big prizes or cash is the icing on...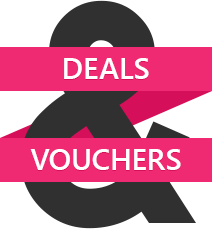 Visit our Deals & Vouchers section to ensure you don't miss out on the best deals.
Read more
»