10 takeaway and delivery food tips
Incl how to find codes, find the best deals on a weekday & more
Where there's a will, there's a takeaway, and right now, staying in is the new going out. Of course, the cheapest way to eat is to cook it (I hear you 'fake-away' fans), but sometimes we just want a treat. If that's you, sink your teeth into this round-up of top takeaway and delivery tips.
Are you craving for a saving? I'm at your delivery service. I'll help you work out if it's cheaper to go direct to a restaurant or use the likes of Deliveroo, Just Eat or Uber Eats, which are delivery services that are independent from restaurants. I've also got some of the top deals you can currently pick up such as 20% off McDonald's.
One thing to note is this blog is essentially one big 'Rule of Thumb' as it's impossible to research every price up and down the land, so always double check first. Of course, if collecting food, always follow Government safety advice such as wearing a face covering indoors.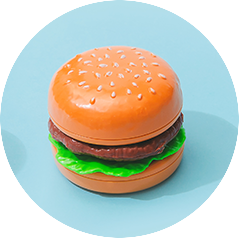 Don't fork out for more than you have to. Many head straight to Deliveroo, Uber Eats or Just Eat, but you often pay a premium for the delivery, customer service, and there could be extra fees for small orders. What's more, the food can be pricer than going direct - eg, when MSE Laura B ordered a pizza from her local pizzeria it cost £1.50 more via Deliveroo. Walking five mins also saved her an extra £2.48 in fees, and she was burning calories instead of burning a hole in her purse. Plus, not every restaurant will be available via the major delivery firms. Eg, Pizza Express is not on Uber Eats or Just Eat, and some won't be on any.
But if you can get a code with a delivery service and it lists your chosen eatery, it may trump going direct on price, so always check for delivery codes (though if you want to help your high street, going direct saves them paying fees to the delivery giants).
I found 12 out of 15 orders were cheapest going direct when I tested it
My experience is that going direct is cheapest, but I wanted to put my money where my mouth is, so I checked 15 takeaways across Portsmouth, London and Edinburgh without using codes or promos. I ordered the exact same menu items direct as I did from the major delivery services. In all bar three examples, going direct was indeed cheapest with the only exceptions being when there was an automatic promo applied.
| | | | | |
| --- | --- | --- | --- | --- |
| Restaurant | Going Direct | Just Eat | Uber Eats | Deliveroo |
| Bossmans Burger Kitchen | £11.48 | £13.97 | £15.47 | £16.95 |
| Golden Bowl Chinese | £12.90 | £16.80 | £13.80 | £17.29 |
| Umami Street Food | £16.98 | £16.98 | - | £15.67 |
| Southsea Rooster Chicken | £16.28 | £20.68 | £23.43 | £20.22 |
| Buffalo Kebab house | £11.83 | £12.98 | £13.38 | £13.47 |

| | | | | |
| --- | --- | --- | --- | --- |
| Restaurant | Going Direct | Just Eat | Uber Eats | Deliveroo |
| Shinobi Sushi Restaurant | £13.45 | £13.95 | £20.56 | - |
| Sizzle & Spice Grill | £12.99 | £13.49 | £19.28 | £17.97 |
| Kitchen Dhaanya Indian | £15.50 | £14.64 | £18.23 | £16.46 |
| Xiong Mao Thai | £11.65 | £15.10 | £14.10 | £15.33 |
| Sorrento Pizza | £14.49 | £14.49 | £15.39 | £17.18 |

| | | | | |
| --- | --- | --- | --- | --- |
| Restaurant | Going Direct | Just Eat | Uber Eats | Deliveroo |
| Shezan Indian Cuisine | £11.47 | £16.48 | - | £15.18 |
| Ola Kala Greek | £12.70 | £15.40 | £16.48 | £17.15 |
| Thai Noodles'n'Rice | £17.90 | £17.32 | £20.39 | £18.76 |
| Masala Grill | £10.21 | £12.41 | £17.54 | £16.10 |
| Maki & Ramen | £19.80 | £22.79 | £22.80 | £22.28 |
You may find them on the restaurant's website or should your internet cut off, never fear, a takeaway leaflet is always near. Grab those leaflets and see if you can spot any deals as some may just throw in a freebie, especially when you call and order. My local Chinese takeaway recently added 10 spring rolls and a drink free, while my local Indian restaurant's website gave a free side on £15+ orders. Also, check for loyalty schemes. My local deli has an app where you collect loyalty stamps and get the 5th baguette free when you buy four (hopefully not all in one go). Bon app-etit!
Here is an example of one you can currently get direct ...
20% off click & collect orders for NHS workers at Nando's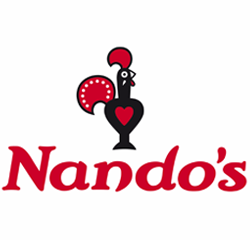 20% off Nando's click & collect for NHS workers – To get the discount, simply verify your NHS email by filling out the form via the Nando's website. Once complete, you'll be able to use the discount immediately. There's a maximum discount of £4. Nando's says the NHS offer will also work for dining in when restaurants re-open.
There are two types of codes you can usually find:
Generic codes on the web for newbies AND existing customers (and we've lots of them below). While you'd think most would be to tempt newbies, some are open to all.


For firms you have an account with check for codes – but the more you order the less you get. Many firms will send you email and texts with codes to try to get your custom back if you've not ordered in a while. We asked around the MSE team, and the majority said Uber Eats usually offered the most existing customer codes – though if you're a regular there you get far fewer '£10 off any order' codes and more '£10 off a specific restaurant' codes.
Deliveroo is more rare, though as you can see, MSE Laura B has received a few from Deliveroo. Anecdotally it seems the less you order the more likely you are for them to send you a code. So if a place you like to order from is on more than one site, try to spread it around and you may just get a code.
Current top codes & promos for newbies & existing customers (checked Thu 22 Apr)
Free breakfast roll or sausage/vegan roll every Fri or Sat via O2 Priority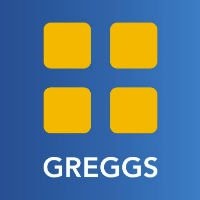 Free breakfast roll or sausage/vegan roll every Fri or Sat via O2 Priority – If you're with O2 and a lover of a Greggs brekkie, check out your O2 Priority app and claim a free breakfast for champions every Fri or Sat before 11am until Sat 31 Jul. Simply go into the app and tap 'Use now' to reveal your unique QR code to show at the till. Choose from omelette, bacon, or sausage in the breakfast roll (single filling only). It's one per person, per week on a first come, first served basis. While stocks last.
£10 off £15 spend for newbies at Deliveroo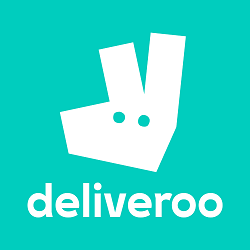 £10 off £15 spend for Deliveroo newbies – Spend a minimum of £15 on food and drink, and newbies will get £10 off when entering the code APRIL10 at the checkout. Offer ends 11.59pm on Fri 30 Apr. The discount is only off the items you're ordering (so not any services or delivery charges).
50% off next order for selected existing users at Uber Eats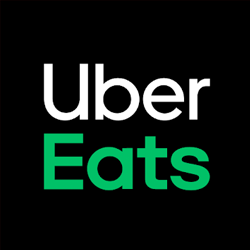 50% off next order at Uber Eats for existing users – Selected accounts can get 50% off food and drink, excluding delivery fees when you enter the code BRINGIT50 or BRINGITTASTY at the checkout until 11.30pm on Thu 22 Apr. The discount is only off the items you're ordering (so not any services or delivery charges). It does not count towards alcohol or tobacco products. To see if you are eligible, check your emails as you should've been sent the code - a maximum of 10,000 can be claimed on a first come, first served basis. Make sure you login to the Uber Eats app to see selected restaurants participating.
£10 off £15 spend for newbies at Uber Eats via VoucherCodes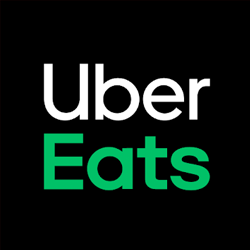 £10 off £15 spend for Uber Eats newbies via VoucherCodes* – Newbies can get £10 off food and drink, excluding delivery fees via the VoucherCodes link above. To get the discount, you'll need to fill out the form and verify your email address before you can use the code. Offer ends 11.55pm on Fri 31 Dec 2021 and is not valid on alcohol or tobacco products.
Get 25% off your next 10 orders (up to £10) for existing users at Uber Eats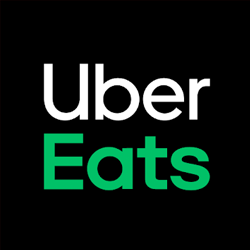 Get 25% off your next 10 orders – Until 11.30pm on Thu 22 Apr, selected accounts can save 25% off (excluding delivery or service fee) when entering the code ENJOYAPRIL6N or ENJOYAPRILHY at the checkout. It does not count towards alcohol or tobacco products. To see if you are eligible, check your emails as you should've been sent the code - a maximum of 10,000 can be claimed on a first come, first served basis. Make sure you login to the Uber Eats app to see selected restaurants participating.
£5 off £18 spend for newbies at FoodHub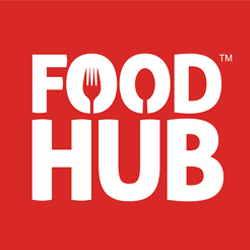 £5 off your first FoodHub order for newbies via VoucherCodes* – Enter the code ORDER21 at the checkout until 11.59pm on Fri 30 Apr, to get £5 off your order when you spend £18 or more. Some restaurants may have their own minimum order value so always check beforehand. The code can only be used once.
If you're spending less than £18, see offer below.
20% off for newbies at FoodHub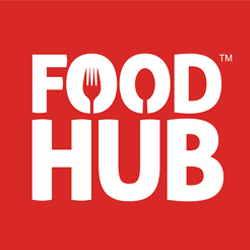 20% off your first FoodHub* order – Enter the code MSE20 at the checkout until 11.59pm on Wed 13 Oct, to get 20% off your order. There's no minimum order value, but some restaurants may have their own minimum order amount or opt out of the promotion. The maximum discount is £4.
If you're spending £18 or over, you're better off using the deal above. However, if you're spending less than £18 then use this offer.
New & existing users can get £1.99 delivery (norm up to £4) on McDonald's, Gregg's, Burger King, KFC & Subway at Just Eat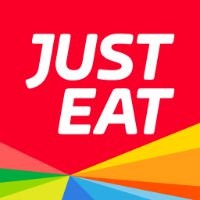 Get £1.99 (norm up to £4) delivery on McDonald's, Greggs, Burger King, KFC & Subway at Just Eat* for new & existing users – After fast food? Currently, you'll only pay up to £1.99 delivery and service charge when ordering the above via Just Eat when you spend £5 or more – there's a quite a few Subways excluded and a handful of Burger King restaurants, see the full list of excluded restaurants.
Existing users refer a friend who's a newbie and you both get money off, eg, £10 off next four orders at Deliveroo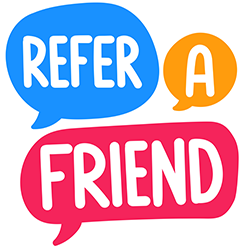 No codes working for you? Why not refer a friend and get discounts for you and a pal. Here's what you can get:
Uber Eats - £15 for you and your friend, min spend £20. Code will expire after three months if unused. Referral code can be found here (you'll need to be signed in) or in the Uber Eats app under account settings and click the 'Get £10 off your order' green banner or 'Invite friends' on desktop.
Deliveroo - £10 off next four orders for you and your friend, min spend £20. Credit will show after 30 days. Find your unique code in the Deliveroo app under account settings or if on desktop, click the 'Get £10 off' button at the top of the page.
New & existing users get free delivery when ordering quickly via Uber Eats ⏱️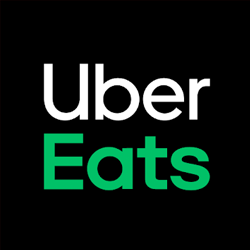 Hello... Is it free you're looking for? Every so often you can get free delivery on selected restaurants at Uber Eats when you pick any eatery under its 'free delivery promotion', in its app or desktop site.
If an Uber Eats delivery driver is heading your way to drop off an order to another customer, you could be eligible to get free delivery at a nearby restaurant if you place your order within a certain time frame. The timer varies depending on where the driver is and when they're expected to arrive. The option won't always be available – it just depends on if your delivery can be shared with another order.
There will be a clear timer counting down (where it says 'New options in...'), and you'll need to get your order in before the clock gets to zero in order to get free delivery, otherwise it will reboot with a new selection of takeaways to choose from. If the offer's available at that time, you should be able to drag the restaurants from right to left to see which ones you can select from.

The timer will vary, so always check how long you've got, because if you're like me and hover over every starter, you'll never get to the finish line.
Here's a HoneySaving tip. Not just for takeaways, but a must have for sourcing voucher codes generally. Smart shopping assistant Honey is a free web browser extension that sits in the background, finds codes on the internet and tests them for you in the promo code box.

I saved £15.19 at Pizza Hut and I didn't even have to lift a finger (well one to click 'apply coupons'). Give it a go yourself and you'll honestly be wondering how you did without it.


You'll need to sign up, but Honey has confirmed it will not share your personal data with third parties.

Similar to Honey, another extension you can use (at the same time) is DealFinder. It immediately pops up once it knows the site you're on and will offer the best codes it can find, provided by VoucherCodes.

I tried it out on Pizza Hut on a Friday afternoon and got a 2for1 pizza voucher, which you can normally find as its best offer on a Tuesday.

Use Alexa to help find you discount vouchers

Alexa could be putting me out of a job here. If you're a gadget queen like me, you'll love any excuse to play about with Alexa.

Send me a voucher is a skill you can download and enable on your Alexa, where you can ask for a discount voucher for a range of things from Asos to pizza, or just ask 'what's today's deal'? It doesn't always have a code at hand, but if you check in on occasions, you could be in for a treat.

Alexa, 'send me a voucher' for pizza
Code not working? Flag it to see if you can get a voucher 🚩
Don't be disheartened if you find a code isn't working for you. I managed to get a £20 Just Eat voucher via VoucherCodes when a Foodhub code it featured wasn't valid on my order. I emailed and pointed it out to the relevant team at VoucherCodes, and it turns out the T&Cs didn't include 'new customers only'. I was given the option to choose a Currys, M&S or Just Eat voucher, so I of course chose the mealy good Just Eat offer.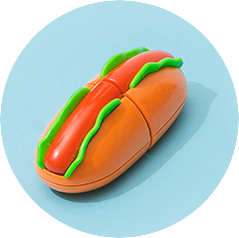 While the firms you use can be influenced by any codes, both the underlying cost and the delivery charges can differ between each service for the same food from the same place. So if you've similar codes, it's worth considering this point too. I looked at meals from five chains in East London via the three big delivery services to try to spot a pattern.
I found four of the five orders were cheapest via Just Eat, while Deliveroo was priciest each time. In one case, I saved £5 going via Just Eat instead of Deliveroo when ordering at Pret. That may be because Just Eat is a go-between from the restaurant to a customer so the eatery delivers its own food and you pay a service fee. But the main message is still to check as costs will vary by area and outlet. After all, this is a small sample.
Restaurants

Company
Food price
Delivery charge
Service fee
Small order fee
Total
KFC – Old Street
Deliveroo
£8.19
£1.99
49p
-
£10.67

Uber Eats

£8.19
29p
82p
-

£9.30

Just Eat
£8.19
£1.49
-
-
£9.68
Burger King – Whitechapel
Deliveroo
£7.99
£3.49
49p
-
£11.97
Uber Eats
£7.99
£1.79
80p
-
£10.58

Just Eat

£7.99
£1.49
-
-

£9.48

Pret – City Road
Deliveroo
£3.85
£1.99
49p
£3.15
£9.48
Uber Eats
£3.85
£1.29
39p
£2
£7.53

Just Eat

£3.85
-
50p
-

£4.35

Island Poké – Shoreditch
Deliveroo
£8.85
£1.99
49p
-
£11.33
Uber Eats
£8.85
£1.29
89p
-
£11.03

Just Eat

£8.85
-
50p
-

£9.35

Wagamama – Hackney
Deliveroo
£10.75
£2.49
54p
-
£13.78
Uber Eats
£10.75
£1.08
£1.79
-
£13.62

Just Eat

£11.75
-
50p
-

£12.25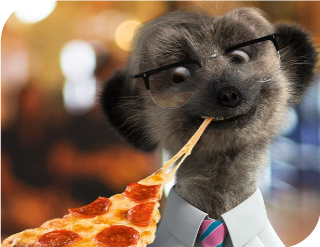 You may have heard us mention Meerkat Meals before but if not, see our trick on how to get Meerkat Meals FOR A YEAR for £2ish. While originally for dine-in offers only, since the pandemic it's introduced new delivery deals for two of the big pizza chains. You can get 50% off delivered pizzas from Papa John's and Pizza Hut Delivery when you spend £30 on pizzas, sides, drinks or desserts, every day of the week. Though do check first that this is the cheapest way to get your pizza. The discount is only valid on the pizzas, but sides, drinks and desserts count towards the £30 threshold.
Or, when you're able eat in, you can enjoy 2for1 on starters, mains and desserts for up to six people from Sunday to Thursday at Pizza Hut, Prezzo and up to 1,000 independent restaurants.
Where would we be without the classic 'Two for Tuesday' offer? Thinner is where I'd be, I miss my abs. As much as we think the weekend is the time to treat ourselves, there are fewer promotional offers. So I thought I'd help you out by highlighting what deals you can nab in the weekday to keep those tummy rumbles at bay. It may not be possible to use promo codes on top of these offers, so remember to factor this in before ordering.
Snapshot of some of the weekday deals from the biggies
6. Multiple people in one household? Check whose account has the best offer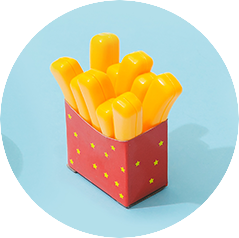 Live with people who also have accounts? We've heard from people who have multiple accounts in the same household rotating logins ​to keep savings fresh in their inbox. Use one account for a while and not the others, and hopefully you'll start seeing the 'come back to us' emails slowly float back in. Just be sure to check each person's account before you order.
MSE Laura B (again – this girl does not stop loving takeaways) took in turns with her flatmates to use the Deliveroo Plus 14-day free delivery trial (making sure to cancel before it charges), nabbing free delivery for six weeks, rather than just the two.
We can't be sure it'll always work, and of course it relies on people paying each other back for what they owe, so best to try this with friends and family.
7. Order via cashback sites to get money back or 'free' food
Cashback sites can be a great way of getting money back with little effort and we sometimes see promotional offers for newbies, such as a 'free' takeaway at Just Eat or Pizza Hut worth £15, so keep your eyes peeled.
Currently, new customers can get:
Things can go wrong with online cashback, so treat offers such as these as a bonus rather than a guarantee – for more info, see our cashback sites guide.
8. Don't order drinks & desserts from the restaurant, as it's usually much cheaper to buy them from a shop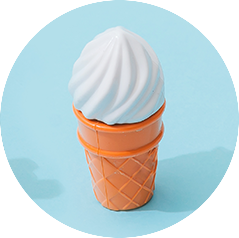 Don't get caught out by the overriding feeling of hunger. We've all been there when we can't be bothered to pop to the 'offie' for a can of pop, but adding branded items such as fizzy drinks and ice cream to your order is often considerably more expensive than if you were to buy that exact item in your local store.
For example, the price of a Ben & Jerry's 465ml cookie dough ice cream tub at Domino's is currently £5.99 (ow my purse hurts), but on Fri 9 Apr, we spotted it for £2.99 in Asda – get in! The same goes for drinks. A can of Coke at Wagamama via Uber Eats would cost me £1.75, but I can pick one up from my local Tesco for 85p.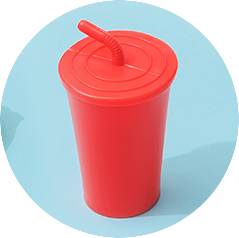 If you're close to the minimum order value, try adding small extras such as pizza toppings, prawn crackers, a drink or dips and sauces to make up the order value – it could work out less than the charge for a small order fee. In fact, some places will offer free delivery if you meet a minimum spend.
For example, I recently went to order a salad for £4.50, but Uber Eats was going to add a small order fee of £2, as my order was under the minimum order value of £5. I added a dip to the order for £1, which meant I met the minimum order value and so wasn't charged the extra £2.
10. Always flag any issues you've had with an order with the delivery service to get a discount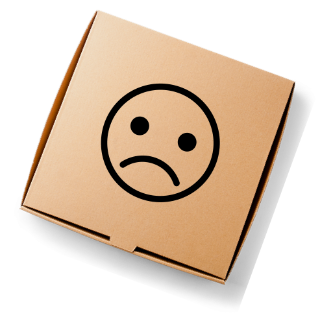 No one wants to complain, but when you do, it can feel as though you're fighting the biggest court case of your life. A briefcase of receipts, time stamped logs of all the calls you made to the restaurant and grammar that would make your A-level English teacher proud. You sound like you've been representing yourself your whole life, and you know what? You've got this.
So, is it worth it? Always! But remember, only do this where necessary if you've had a genuine problem with an order. Don't take advantage of the company, especially at a time where many small businesses are struggling.
Here's what MSE Jules said when she got served some bad service:
I was super excited to tuck into an authentic Italian wood-fired pizza from Deliveroo for a Saturday night treat. Sadly the takeaway arrived around 20 minutes late – I was so hungry at this point I didn't really care, I just wanted to dive straight into the food. But when I opened the pizza box I was quite disappointed to find what looked like a deep-pan margarita you'd buy from Iceland, and to top it off, it was cold – not impressed.
I got in touch straight away with Deliveroo via live chat on the app, and within 5 minutes they advised that the 'dough' would be in my account within 5-7 working days.
Have you got any takeaway or delivery tips you'd like to share? Please feed us with your knowledge and comment below or tweet us @MSE_Deals.