Nothing beats the feeling of a new pair of shoes, but how quickly this can turn into heartache if they get scuffed the first time you wear them. So why not save yourself the misery (and some dosh) with a pair that isn't quite immaculate in the first place?
Recent Blogs
23 April 2019

23 April 2019

Do you want to COME ON DOOOOWN and appear on a TV game show? It's easier than you might think to get picked. Here are the tips and casting calls you need. Being on a TV game show can be a really fun experience and the chance of winning big prizes or cash is the icing on...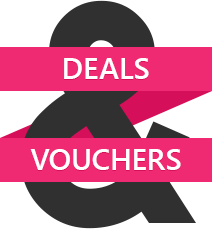 Visit our Deals & Vouchers section to ensure you don't miss out on the best deals.
Read more
»