If you're a runner, you probably fall into one of two camps - the 'shoes stack' camp, where you rack up multiple pairs, or the 'run in the same shoes until they disintegrate' camp. Either way, you'll be pleased to know you can trade in your stinky sneakers for £20 off a brand new pair. Not only will you save money, but your old shoes won't end end up in landfill, too.

The Euros are just around the corner and if you want to score a cheap TV, there's a chance you could net yourself a big discount at Currys if your team does well… Buy a new TV at Currys costing at least £699 and its new promotion, 'Cash for Goals', promises £10 cashback for each and every goal...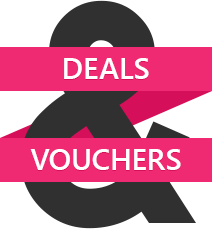 Visit our Deals & Vouchers section to ensure you don't miss out on the best deals.
Read more
»