The ongoing coronavirus pandemic has put a halt to most live sport across the world, but thankfully some leagues have made their sporting archives completely free to stream for a limited time including FIFA World Cup matches, the Euro '96 tournament, NBA basketball, and NFL American football – plus watch other sport, such as Premier League football, tennis, and WWE.

The Euros are just around the corner and if you want to score a cheap TV, there's a chance you could net yourself a big discount at Currys if your team does well… Buy a new TV at Currys costing at least £699 and its new promotion, 'Cash for Goals', promises £10 cashback for each and every goal...
Recent Blogs
5 July 2022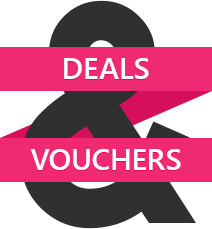 Visit our Deals & Vouchers section to ensure you don't miss out on the best deals.
Read more
»