Sports streaming re-runs that are FREE for a limited time, eg, World Cup and Euro footy, NBA, NFL & more
Plus how to watch past Premier League games, F1, tennis, and WWE using free trials
The ongoing coronavirus pandemic has put a halt to live sport across the world, but thankfully some leagues have made their sporting archives completely free to stream for a limited time including FIFA World Cup matches, the Euro '96 tournament, NBA basketball, and NFL American football – plus watch other sport, such as Premier League football and F1, by taking advantage of free trials.
It means that while we won't get to enjoy the great summer of live sport we were hoping for with Euro 2020, Wimbledon, and the Olympics in Japan, we can still enjoy some recent and vintage sport.
If you subscribe to Sky Sports or BT Sport, you'll have plenty of re-runs to watch as it's all the channels can show at the moment – see how you can get a rebate while there's no live sport on (you'll still have access to the channels). This list is good if you don't subscribe to those channels, you follow a particular sport, or want to take this opportunity to try one out for the first time.
Below are the sports leagues allowing you to stream past content free for a limited time with no payment details required, followed by how to use free month-long trials to watch Formula 1 motor racing, Premier League football, tennis, and WWE pro-wrestling.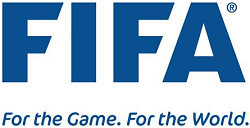 Full-length past World Cup football matches & films via FIFA YouTube
It's not quite the football coming home that we were hoping for, but right now you can bring selected World Cup matches to your home as FIFA's official YouTube channel is streaming full-length games and films from past World Cup tournaments weekly for free.
As of Mon 11 May, it had streamed 25 full matches which you can now watch on demand including England vs USA from the France 2019 Women's World Cup, England vs Germany from South Africa 2010, France vs Argentina from Russia 2018, and Germany vs Sweden from USA 2003 – see the full list.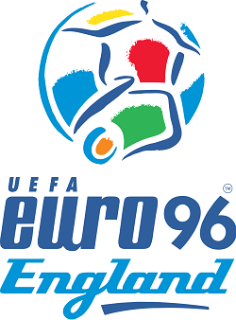 The entire Euro '96 championship on ITV Hub
Baddiel and Skinner's Three Lions was the anthem of the summer of 1996 as the UEFA European Football Championship was held in England.
You can relive all 31 games from the championship throughout May – which included both England and Scotland – for free on the ITV Hub. It'll be releasing matches during the month, with the final streaming on Fri 29 May. The games are available to watch for two months.
Mon 11 May

England vs Switzerland - 6.15pm

Tue 12 May

Spain vs Bulgaria - 1pm

Germany vs Czech Republic - 4pm

Denmark vs Portugal - 7pm

Wed 13 May

Scotland vs Netherlands - 3pm

France vs Romania - 7pm

Thu 14 May

Italy vs Russia - 3pm

Croatia vs Turkey - 7pm

Fri 15 May

Bulgaria vs Romania - 3pm

Switzerland vs Netherlands - 7pm

Sat 16 May

Portugal vs Turkey - 1pm

Czech Republic vs Italy - 7pm

Sun 17 May

France vs Spain - 3pm

Scotland vs England - 6.45pm

Mon 18 May

Russia vs Germany - 3pm

Croatia vs Denmark - 7pm

Tue 19 May

France vs Bulgaria - 7pm

Romania vs Spain - 7pm

Wed 20 May

Scotland vs Switzerland - 7pm

Netherlands vs England - 6.30pm

Thu 21 May

Croatia vs Portugal - 7pm

Turkey vs Denmark - 7pm

Fri 22 May

Russia vs Czech Republic - 7pm

Italy vs Germany - 7pm

Sat 23 May

Quarter-Final 1 - 6.45pm

Sun 24 May

Quarter-Final 2 - 3pm

Mon 25 May

Quarter-Final 3 - 3pm

Tue 26 May

Quarter-Final 4 - 7pm

Wed 27 May

Semi-Final 1 - 3pm

Thu 28 May

Semi-Final 2 - 6.40pm

Fri 29 May

Final - 6.40pm

Sign up or in to the ITV Hub online and search for 'Euro 96 Relived'.

You can watch ITV Hub on most modern smart TVs, Fire TV stick, Android and iOS devices, PlayStation and Xbox.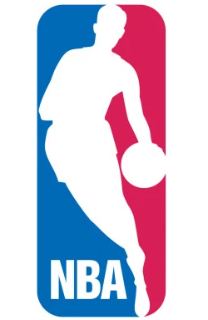 The 2019-20 NBA basketball season & classic games
This is a slam dunk... you can watch the NBA League Pass streaming service for free (normally £150 a year) until Mon 31 Aug.
The service includes all games that have been played so far from the temporarily-suspended 2019-20 season, as well as every game from the 2018-19 season – so plenty of NBA basketball to whet your appetite – just try not to dribble.
If you're looking for some suggestions of which past games to watch, try the Los Angeles Lakers (one of the NBA's most popular teams) vs New Orleans Pelicans from 1 March 2020 and Toronto Raptors vs Golden State Warriors from 13 June 2019 – the game that decided last year's NBA champions.
Go to NBA League Pass and select 'Start free preview'.
Register – you won't need to enter any payment details.

You can watch NBA League pass on Android and iOS phones/tablets, Android TV, Apple TV, Chromecast, PlayStation, Roku, and Xbox One.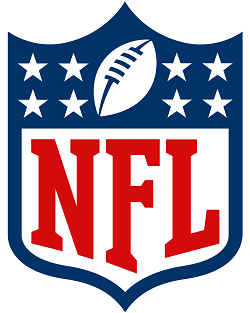 The 2019 NFL American football season & more
America's National Football League has grown in popularity in the UK over the past few years, with London hosting three-to-four games every year, with over 80,000 fans attending each game at Wembley Stadium.
If you're an NFL fan or you want to give it a go, you can score the NFL Game Pass for free (normally £40 a year) until Fri 31 July. The streaming service includes all games from the 2019 season, as well as NFL's Hard Knocks documentaries.
Go to NFL Game Pass and select 'Sign up now'.
Choose the 'FREE' option and then register – you won't need to enter any payment details.

You can watch NFL Game Pass on Android and iOS mobile devices, PC, Xbox, PS4, Apple TV, Fire TV/stick, and some Samsung and LG smart televisions.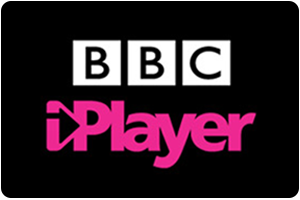 2019 FA Cup semi-final, Wales vs Ireland rugby & World Championship snooker on BBC iPlayer
If you've a TV licence, then it can be worth checking from time-to-time what BBC iPlayer has on demand in its sport section. It often has a lot of highlight shows, but also includes some full-length replays for a limited time.
When I checked on Tue 21 Apr, you could re-live past football games including the 2019 FA Cup semi-final match between Watford and Wolverhampton Wanderers at Wembley, and Wales vs Italy from 2002.
Snooker includes the World Championship semi-final from 2014 with Neil Robertson and Mark Selby. For rugby fans, you can watch Wales taking on Ireland from 2005, with Wales' chance to win its first Grand Slam in 27 years.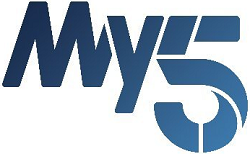 Boxing, rally cars & World's Strongest Man on My5
Channel 5's on demand streaming service My5 is free to all and has a variety of past sport on offer.
While its boxing cards don't include the biggest fights, they still feature hard-hitting bouts from fighters including former light-welterweight world champion Amir Khan.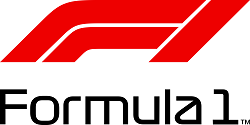 Full-length past F1 races & documentaries with free 30-day trial
While regular life is at a pit stop, you can refuel your motor racing fandom as Formula 1 is offering a free 30-day trial of its F1 TV streaming service until Fri 8 May (normally £2.29 a month).
You'll get access to its full archive including every Grand Prix since 1981 and documentaries such as The Greatest Races and Michael Shumacher: The Making of a Legend.
Go to F1 TV, enter your email address and select 'Get your code'.
You'll then be given a 12-digit code to access F1 TV for free.
Select 'Get started' and choose the 'F1 TV Access Monthly' option. You'll need to enter payment details, but you won't be charged as long as you cancel before the end of the trial.
Enter your 12-digit code and select 'Apply' – you should see the cost reduced to zero.

Important: After the 30-day free trial, you'll be automatically enrolled into a subscription at £2.29 a month, so remember to cancel if you don't want to keep it. F1 says it will send you a reminder when you get close to the end of your free trial.

You can watch F1 TV on PC, Mac, and most phones or tablets.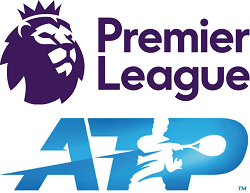 Past Premier League games & ATP tennis with Amazon Prime (or free month trial)
If you've Amazon Prime or sign up to a free 30-day trial, you can watch a selection of past Premier League matches and ATP tennis games that were previously streamed live at Prime Video.
It includes 20 Premier League games from December 2019, eg, Manchester United vs Newcastle, Chelsea vs Aston Villa, Liverpool vs Everton, and Arsenal vs Brighton.
Originally played on 3 Dec 2019

Burnley vs Manchester City
Crystal Palace vs AFC Bournemouth

Originally played on 4 Dec 2019

Leicester City vs Watford
Wolverhampton Wanderers vs West Ham United
Manchester United vs Tottenham Hotspur
Chelsea vs Aston Villa
Southampton vs Norwich City
Liverpool vs Everton

Originally played on 5 Dec 2019

Arsenal vs Brighton & Hove Albion
Sheffield United vs Newcastle United

Originally played on 26 Dec 2019

Tottenham Hotspur vs Brighton & Hove Albion
AFC Bournemouth vs Arsenal
Aston Villa vs Norwich City
Chelsea vs Southampton
Crystal Palace vs West Ham United
Everton vs Burnley
Sheffield United vs Watford
Manchester United vs Newcastle
Leicester City vs Liverpool

Originally played on 27 Dec 2019

Wolverhampton Wanderers vs Manchester City
Tennis
You can also watch matches from November 2019's ATP tennis finals, eg, Novak Djokovic vs Roger Federer and Rafael Nadal vs Daniil Medvedev, as well as 13 games from Andy Murray's singles return to the tournament from September and October.
If you've never signed up to Amazon Prime before, you can get a free one-month Amazon Prime Trial* (usually £7.99 a month or £79 a year). Follow the link and select 'Start your free trial'.

Important: At the end of the trial you'll be automatically enrolled into a paid Prime subscription and unless you cancel, Amazon will take £7.99 or £79 from your account (depending on whether you chose to pay monthly or annually) – so remember to cancel if you don't want to continue your Prime membership.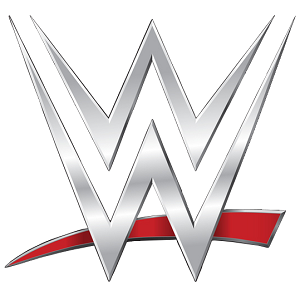 Every WrestleMania & more big WWE events with free month trial

WWE's brand of pro-wrestling 'sports-entertainment' is a unique mix of athleticism, stunts, soap opera and theatrics.

If you've got a kid who's a big wrestling fan, or perhaps you want to relive some of those famous rivalries such as Hulk Hogan vs Macho Man Randy Savage or The Rock vs Stone Cold Steve Austin, you can pin down the WWE Network for free for a month (normally £9.99), as long as you've never signed up before.
It includes all current and past big WWE events such as WrestleMania, Royal Rumble, SummerSlam, and Survivor Series, as well as documentaries, interviews, and episodes of its weekly Raw, NXT, and SmackDown TV shows which air originally on BT Sport.
Go to WWE Network and select 'Start your free month'. This is an ongoing offer, but you'll only be able to get it once.

Important: After the one-month free trial, you'll be automatically enrolled into a monthly subscription at £9.99, so remember to cancel if you don't want to keep it.

You can watch WWE Network on PC and Mac, Android and iOS devices, Fire TV stick, PlayStation, Xbox, Roku, Kindle Fire, Apple TV and selected smart televisions.
Have you checked out any of these sports streaming services? How are you still getting your sport fix? Let me know in the comments below or on Twitter @MSE_Deals.
Have your say
This is an open discussion but the comments do not represent the views of MSE. We want everyone to enjoy using our site but spam, bullying and offensive comments will not be tolerated. Posts may be deleted and repeat offenders blocked at our discretion. Please contact fbteam@moneysavingexpert.com if you wish to report any comments.